Summer is the best time of the year- the sun is bright, the weather is warm, and you can get a rocking tan. But getting a perfect tan is often harder than you might think- between messy tanning lotions, awkward tan lines, and the inconvenience and the expense of tanning booths, getting an even glow can be seem downright impossible! We found a company that is changing that frustration: CoolTan is making it so you can stay tan, look great, but with no more tan lines!
Have you ever wished that you could tan right through your clothes, without having to wear slippery tanning lotions or going au natural? Now you can with CoolTan! CoolTan's TanThrough swimsuits let you get a tan right through the most comfortable, best looking swimsuits in the world. The secret to their amazing Tan Through abilities is the use of a specially formulated fabric called Microsol-V. This uniquely patented fabric is made with special knitting technology, which has millions of tiny pores in the fabric which let in approximately half of the sun's rays to get you the most even, overall tan about as fast as you would with a medium level sunscreen. The pores in the fabric also let in water and air to keep you cool and comfortable, and dries up to 3x faster than regular fabric, making it a perfect option for packing on vacation or bringing to the beach or pool.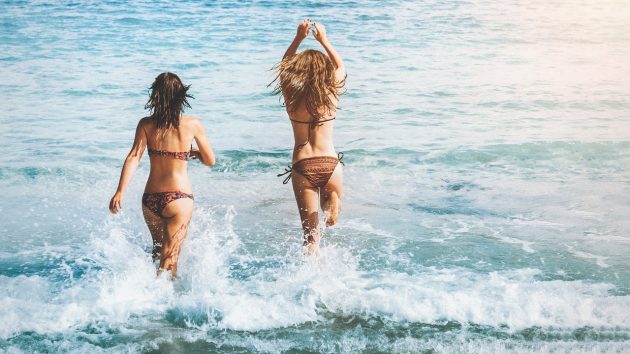 The great thing about CoolTan's Tan Through suits is that there is a variety of different styles, sizes,  and patterns to choose from. Whether you like to wear a more modest one-piece tank suit, structured suit, deep plunge monokini or you want to flaunt it all in a two-piece halter top bikini or string bikini you are bound to find your perfect style!
CoolTan's Tan Through swimsuits are machine washable (just make sure to hang dry!) and proudly made in the USA, meaning you can have an easy to clean suit while also supporting a locally made and owned business at the same time!
Become the bronze goddess you always wanted to be this summer easily, comfortably, and gorgeously with CoolTan's Tan Through swimwear, you are guaranteed to love it!