It is nearly here again, that time when you need to rush around the shops trying to find last minute gift ideas. If you want to get ahead this year and leave the last minute shopping trips to everyone else, then you might like some of these ideas. When you are looking for original ideas for stocking fillers, you can spend hours looking for that perfect gift and that is just the toe of the stocking filled!
Have a look at these gift ideas for inspiration:
Cashmere socks – Everybody seems to get socks at Christmas and they always come in handy but let's face it, they are not very exciting to open. Why not try something a bit different this year and treat them to cashmere socks?
Smartwatch – If your stocking filler budget is flexible, a smartwatch could be a great gift idea. If they are into their sports then getting one that syncs up with their sporting activities will no doubt go down well. Gadget lovers will be easily pleased with the addition of a smartwatch this Christmas.
Designer cufflinks – You can never have enough cufflinks and designer cufflinks add a nice little bit of sophistication for that important business meeting or that special event. Designer cufflinks are the perfect accessories for smart dressing men.
Thomas Sabo Bracelet – This Christmas, Thomas Sabo have even more great bracelets on offer for the jewellery lovers out there. You can get bracelets ranging from £35 up to a few hundred pounds, so there is a lot of flexibility to match your budget.
Designer underwear – Sick of him wearing those old underpants that he has had for years? Treat him to some nice designer underpants, if you know he will never buy them for himself. Then make sure that you throw the old ones away so they do not get another outing! Sometimes they just need a point in the right direction when it comes to fashion!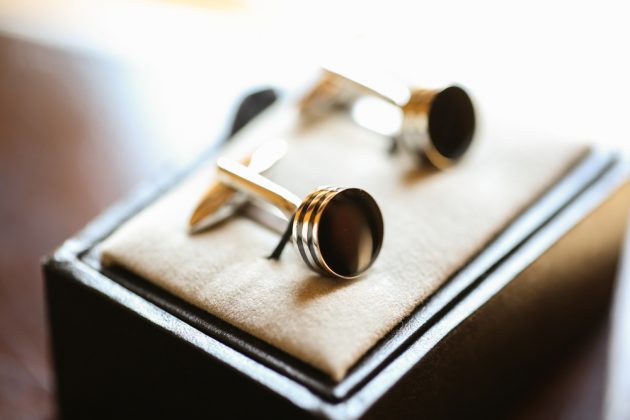 Sports accessories – If they like a particular sport then stocking fillers should be easy. For the runner, you can get loads of accessories from sports shops like flashing bands that will keep them safe whilst out in the dark. Or for the football fan, buy the club's mug, scarf or key ring. Cyclists might need gloves, snoods or glasses to help them out on the road.
Chocolates – Unless they are allergic to chocolate, that is the one 'must have' in your stocking. Instead of the same old boring chocolate they have received for years, why not push the boat out and treat them to Hotel Chocolat or similar luxury ranges of chocolate?
Alcohol – If they like a particular brand of drink that isn't easy to get hold of then treat them by ordering it for their stocking. Maybe add a nice set of glasses to enjoy it with to fill that stocking up but make sure the glasses are well padded before you wrap them!
Bath bombs – Lush and other retailers have a great selection of relaxing or fun bath bombs to fill your stocking with. There are so many variations to choose from that the hard part is choosing which type to buy. Also, they are just the perfect size for a stocking filler and they don't cost too much either.
Perfume/Aftershave – Their favourite fragrance is an ideal stocking filler and is a really easy one to buy. Keep an eye out for different deals in the lead up to Christmas and you could get yourself a real bargain as well.