Are you a fashionista that would love to share his/her ideas with people? There is a way you can make that dream come true. And by the way, it doesn't involve starting a training institution or something of that sort. Instead, it is all about starting an online platform, where people can follow your guides. Nothing suits this perfectly than a website.
Well, even a social media platform page would help you, but that may not look professional enough. Now, you will need to create a website and have it designed to look professional and appealing too. Thanks to the ever advanced technology, you can design the website all by yourself without the need for a professional web designer. With a website builder, you can be sure of having a fully-functional website in just a few hours.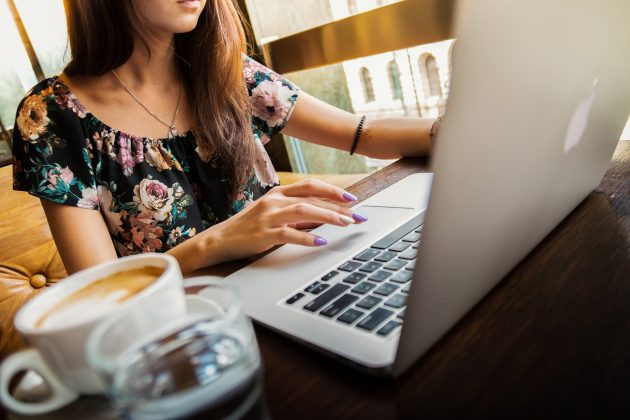 But the main question is 'how do you become a fashion blogger?' Let's try answering that, shall we?
Decide the Niche of the Blog
Yes, it is a fashion blog, but that still makes it ambiguous. You will have to find the niche of the blog so that you know what you are doing. How different will it be from other fashion blogs? What is the purpose of the blog? Do you want to promote a specific brand or you want to share specific buying/wearing guide with your followers? Who is your target audience? Who is your competitor?
Once you answer all these questions, you will be good to kick it off.
The name of your blog speaks a lot. While this might seem easy, it is supposedly the hardest part of creating your blog. You need to take your time and ensure that you come up with the perfect blog name. The name of your blog must define you and what your blog is all about. Don't forget to use fashion-related words and your personality as you choose the name.
Choose the right Blogging Platform/Website Builder
Since you will be blogging, you will need to find a good content management system (CMS). The CMS is the shell and skeleton of your entire blog. It will control what the blog does and how it looks in general. Here is where you will need to find the right website builder that would then let you choose the CMS of your preference. Hibu is one of the leading website builders that are easy to use and full of features. Check out these Hibu reviews to learn more about it.
Now that you have a website builder ensure that you choose an equally relevant blogging platform. WordPress is the most preferred CMS since it was initially designed for blogging. But if you have some programming and design skills, you can opt for other platforms like Drupal or Joomla.
Once you have the blog name that suits perfectly, the next thing to do would be to buy a domain for your website. Here, you need to choose the right hosting company. The hosting company must be reliable and affordable too. You want a hosting partner that would help you carry on with your dream and connect with your readers accordingly.
The hosting company is usually the one that would sell you the domain name. As you pick the domain name, be careful to go with the right URL extension. Do you want a .org or .com? Regardless of the extension you choose, be sure to make the domain name short enough. Furthermore, ensure that it is specific enough. But this is always related to the name of the blog. If the name seems too long, you can use short forms or initials on the URL.
Decide How Your Blog Will Look
Before you get things going, you will need to make a rough draft of how you want your fashion blog to look. Do you have a specific fashion blog that you admire or you want to start everything from scratch? If you are not a design master, you can always get some inspiration from popular fashion blogs, but this doesn't mean that you should make a carbon copy of that blog. You might be sued for that.
Luckily, most website builders come with themes that are pre-made and ready to use. This way, you can choose the theme that suits your website and start filling in the content. But you can still start designing everything from scratch.
If you were starting from scratch, it would be best to have a draft of how you intend the blog to look like so that you have an easier time once you get started.
You already know what your website will focus on and what it will be talking about. But what are the specific goals? One thing to know is that the goals you intend to set for your blog must be realistic enough. For instance, decide how often you will be posting a blog. Here, you will need to develop a steady publishing schedule for the reader to know when they can visit the blog.
Your posting schedule should go well with the schedule of the reader. When are they most likely to be online? You will know this by researching before you even start creating the blog. This should be done when you are deciding who would be the ideal audience of your blog. In other words, ensure that you understand your target audience perfectly.
Plus, keep in mind that the reader will lose interest and stop visiting your site if you don't post regularly and if you post what doesn't relate to them.
Above all, remember that a good fashion blog should always talk about trending topics/style. Ensure that you are well-updated about the fashion trends so that your readers will be more interested in your blog. You can even talk about celebrities to engage the readers. Here are some tips to help you make your fashion blog successful.
Before you go online and make your blog active, always ensure that you countercheck that everything is as you planned it to be. You may also get some advice from a professional to help you be successful in the field.