Although they're not quite as common today, black tie weddings can be glamorous events that will have you feeling like a guest on the Titanic. However, since they're not as popular, many people aren't 100% sure of the proper way to dress for these events. So today, we're reviewing exactly how to prepare for a black tie wedding, plus three things to never forget when attending a wedding!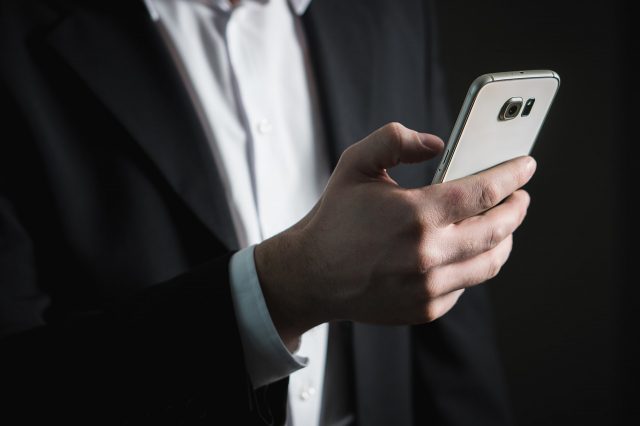 What To Wear
Although black tie is very fancy, it's also pretty straight forward in terms of
guidelines
for men and women. And, thanks to rental sites such as Rent The Runway, both ladies and gentlemen have the option of renting vs buying.
Men
As the name indicates, guys are required to wear a tux with a black tie. However, if the invitation states that the dress code is 'back tie optional', then it's appropriate to take it one step down and opt for a dark suit + tie. Shoes should be either patent leather or another formal shoe material. There are numerous tux and suit rental places, such as The Black Tux, however, if you expect to attend more than a handful of black tie events, it could be worth it to invest in a nice tuxedo.
Women
Menswear is fairly straightforward for a black tie event, but ladies have a few more options. The safest way to go is with a ball gown, particularly one that's a darker color, such as navy, burgundy or emerald. As mentioned above, Rent The Runway is a great resource for borrowed gowns, but unlike tuxedos, you can often find decently priced ball gowns at the mall. Most department stores have formal wear sections where you can get a
nice dress for under $100
. If you do plan on going with a cocktail-length dress, make sure there is an element to it that makes it a bit dressier than usual. Beading or embellishment can often help elevate the dress to be appropriate for black tie.
High-low dresses
are also a great inbetween option! Women also have an opportunity to dress up a dress with jewelry. Adding a statement earring or a bold necklace can make a simple dress really pop. Make sure all of your accessories complement each other and don't wear any colors or metals that will clash. A great classic look is to adorn yourself with diamonds. Grab a pair of
diamond stud earrings
and pair it with a classic
eternity band
to add a touch of sparkle to your outfit.
Prep for Ladies
Since black tie weddings can come once in a blue moon, it can be fun to take the opportunity to really get dolled up! Schedule your hair to be done at a place like
The Dry Bar
. Many local makeup artists also do hair, so scheduling someone to come to your house can be super convenient. Relax with a glass of champagne while getting pampered from head to toe! Pro tip: if you're on a budget, head to the mall for free makeup services at a place like Sephora, then get one of your girlfriends to do your hair!
Prep for Gents
Preparing for a wedding for guys is a bit easier. However, you'll definitely want to make sure that you have a clean shave and your hair is styled so you look extremely put-together. Many local barbershops will handle both of these and have you on your way in no time.
Must-Have Wedding Items
Now that you're all dressed and ready to go, double check your clutch or pockets for these three must-have wedding guest items!
Tissues or a handkerchief – for wiping away tears or sweat
A shawl or jacket – even if it's a summer wedding, you might want to step outside at some point in the night!
An extra pair of shoes – this is mostly for the ladies, but it could also be smart for the guys if you're wearing brand new shoes.
Black tie weddings might not come around too often, but when they do, you should know how to prepare and what to wear! Follow these simple guidelines and enjoy getting spruced up for what's likely going to be a swanky evening!