So, what if you are heavy and don't have that hourglass figure? That doesn't make you less cute. It is your personality and friendly gestures, which will help you to stand apart in the crowd. Well, it is true that looks create first impression. That's why plus size evening dresses can be a perfect option for you to work on. These dresses are not just perfect, but can easily provide you with long lasting approach. So, if you have an office party to approach and want to give your best shot, these gowns and perfect short dresses, which can enrich your look more. All you have to do is check out online stores, go through all the plus size dresses available, compare their looks and prices and make final selection.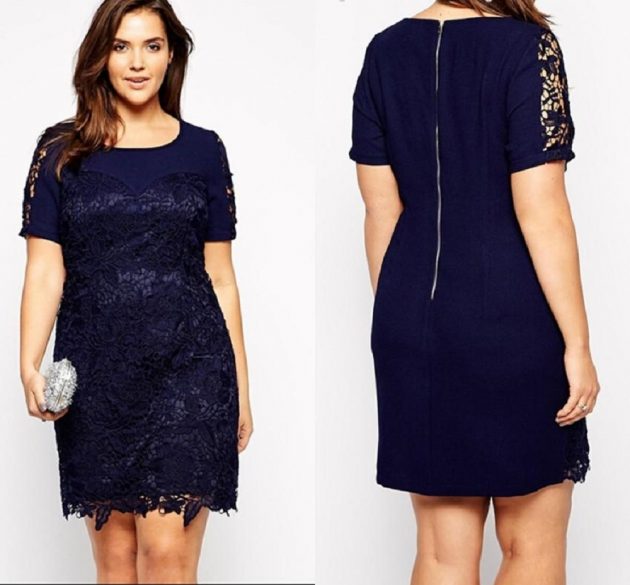 Types you must Try out:
Are you planning to try out some of the best plus size evening dresses?
Now, that is a tough decision to make as fashion designers are barging in with so many options already. Nowadays, even if you have fat, stored in multiple parts of your body, still you can look absolute gorgeous. For that, you just must keep your eyes open and start looking for the perfect color, materials, and designs, matching your "curvaceous" body.
#1. Gowns are just Perfect:
For that amazing eveningwear, gowns are just perfect. Available in multiple colors and long free-flowing option, these gowns are always over the top. With shiny sequins on top and silky fabric materials, these gowns are more than what you have anticipated. To top it all, these dress materials are available in multiple colors. It is apt to choose darker options for covering night events. So, the best colors in store must be from the dark red, black, dark purple, grey and what not!
#2. Laces are in:
Well, anything to do with laces will look marvelous on your skin. In addition, adding those laces with gowns or short plus size evening dresses is like cherry on top! The gowns and even short dresses for plus size women have laces these days, in the same color as that of fabric. To add that shiny touch, there is a shiny belt to cover your waist and hiding those fatty bulges well. Wear those lace gowns and tie the belt in a shiny bow. That's enough to melt hearts away!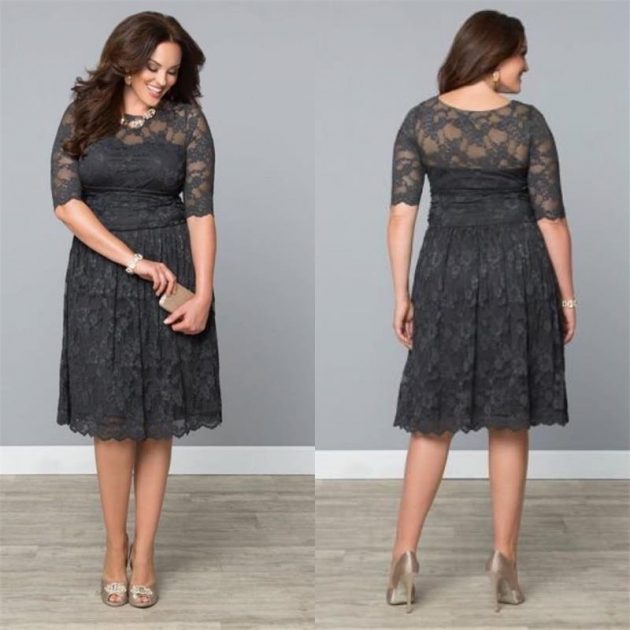 #3. Free-flowing Short Dress:
Do you think short dresses are for skinny women only?
If you thought like that, then it's time to think twice. Log online and you will be flooded with so many free-flowing short plus size evening dresses, to give that edgy retro look to your figure. Short plus size evening dresses are perfect for hourglass figure in plus size. Adding that bit of floral touch with laces will add more beauty. So, make your choice well and you won't regret it.
It Is About Attitude:
No matter whatever kind of plus size evening dresses you are planning to choose, it should be worn with passion and attitude. If you have that perfect personality to carry your dress, then size won't matter. You can even flaunt hot pants in high heel, even when you are 165 pounds! So, dress, color, fabric, and size, all these are in your mind. Get rid of these points and you won't find it difficult to wear the perfect dress of your choice. It's true that obesity is not good for your health and needs to be under control, but don't let that hamper your style at any cost. Market is flooded with loads of options and you can choose anyone you want.