Cotton candy lilac hair styles are all the rage nowadays. Of all the stunning pastels turning the heads these days, purple is taking everything by surprise creating a cannonball like curls. Lilac hair is exemplified in all sizes and shapes, and it looks like everyone is getting on board to embrace it.
Planning on taking the lilac plunge? Lilac hue is fabulous on any hair of any dimension. Below you will find a variety of lilac hair hairdos ranging from pixies, undercuts, bobs, layered styles, shags, and braids.
https://www.instagram.com/joicointensity/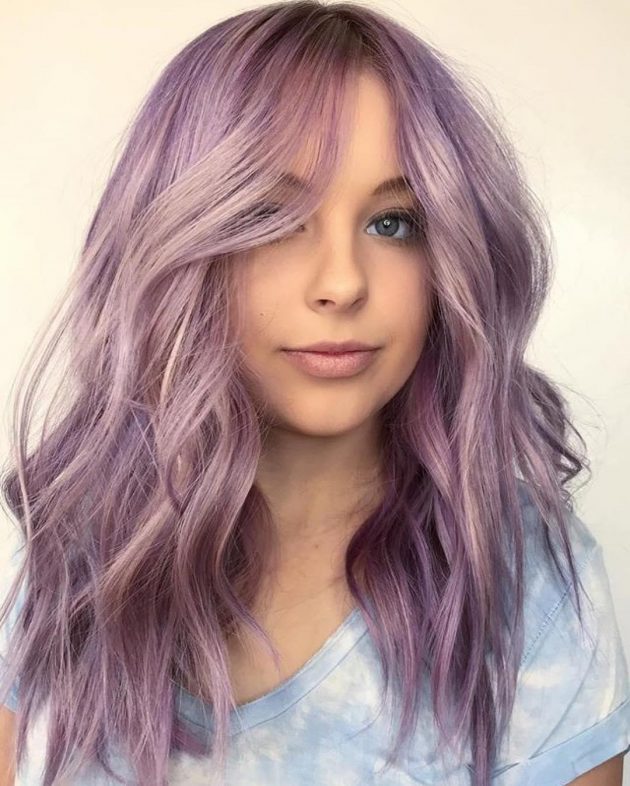 Enhance the dimension of your hair by incorporating gray and purple. Integrating these two colours breaks the monotone and flatness of the hair. After all, who wants a dull hair!?
Why should you settle for just lilac hair colour when you have unlimited options to through in several hues in the mix? Consider every bit the unicorn styled with a faux-hawk-inspired braid that shows off all the shades in your rainbow hair.
https://www.instagram.com/joicointensity/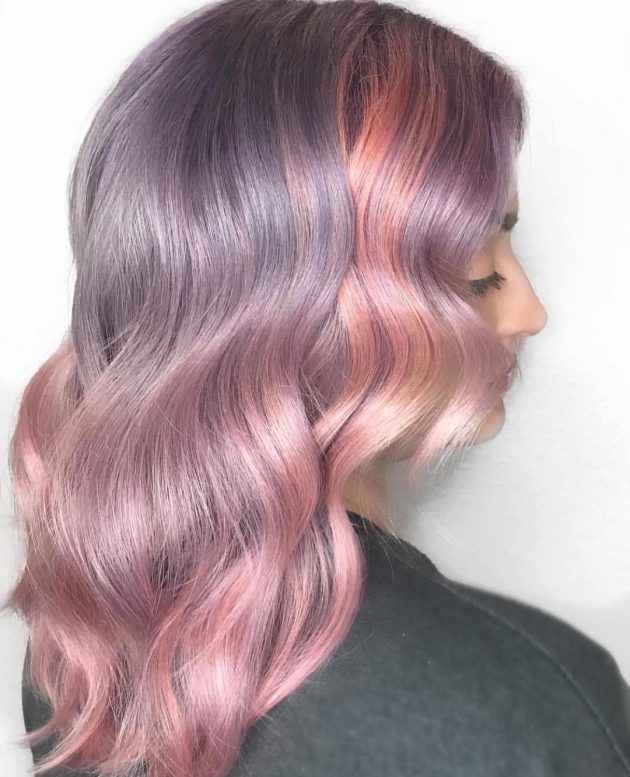 Bring together the hottest duo hair trends by rocking a light and short purple bob. Give the haircut some dimension by curling it into fuller beachy curls with one and a half inch curling iron. Fuzz the waves with the fingers, spray some holding hairspray and get on your way.
Soft and Subtle Highlights
Hey, you don't want to rock full-throttle with purple hair colour? Keep it relaxed with fine purple streaks at the base of your extended bob. This will help you achieve a variety of colours without going too weird.
Silver Lilac Beachy Waves
Give your lilac hair some glow, by opting to shade with a silver finish. This gives a glossy look to your hairstyle, which makes it hard to be noticed by people- they only notice the state of your tresses.
https://www.instagram.com/evalam_/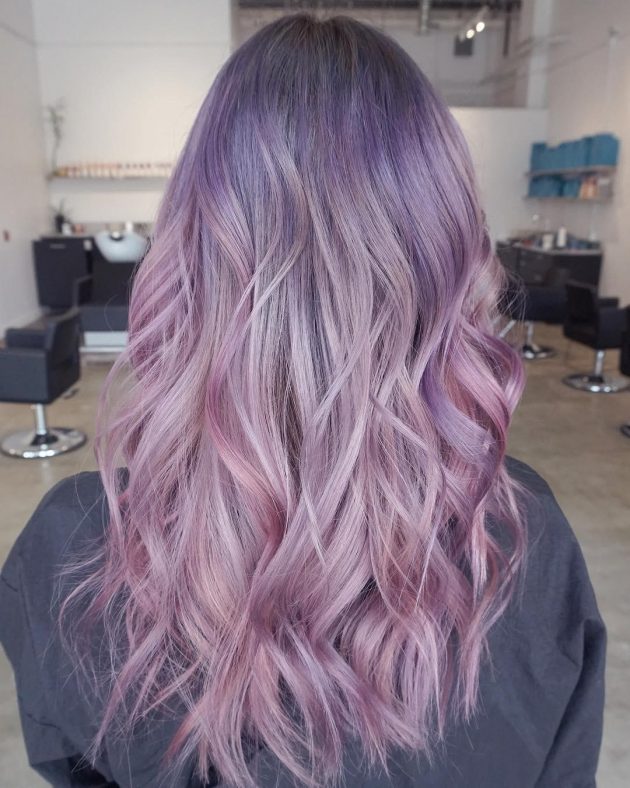 You can opt for that 80's rock star looks by enhancing your lilac hair with a neon edge. Periwinkle hair consists of bright pink undertones that give it a unique look with its defined statement.
Mellow Yellow and Lilac Ombre
Nowadays, everything applies when it comes to hairstyling, so go ahead and make this count. Add some unanticipated shade to your vibrant bob by incorporating some yellow hue at the bottom.
https://www.instagram.com/jeffreyrobert_/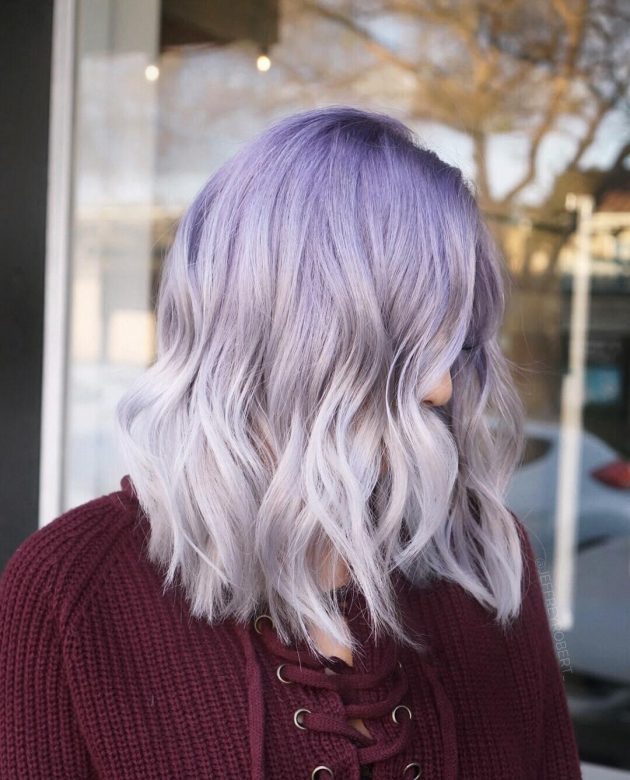 A lilac ombre doesn't need much upkeep. It can effortlessly be grown out and sliced off once you are all set to move on. The only thing you are deemed to perform is to brighten your lilac hair colour. You can do so by investing in one of the best shampoos for colour treated hair, and you will rock the purple for a while.
Pastel hair is intended to be shown off and what else to show it off like full, seamless blowout? Use a big, round brush to give the shape to your hair using a blow-dryer and augment it with a glowing serum to give a look a bit of glow.
https://www.instagram.com/evalam_/
You can give your purple hair a beautiful makeover by pulling it off smooth and straight. You can accomplish this with either flat iron or a blow-dryer. However, if you are using a flat iron, ensure the trimmings are curled inwards but slightly to give the look of a round shape.
https://www.instagram.com/joicointensity/
For some women, pulling off lilac colour purple at the tips is the guaranteed way to rock. Nevertheless, there is some time you have to consider switching things up and reverse everything. Try incorporating your shade into the roots and watch how great it will be.
A natural and a well-blended ombre is the best way to rock a colour like light purple. Nothing reveals a hue like a natural, seamless balayage, so ensure that you seek the help from a professional hairstylist with and experience for Ombre colour and get all set to shine.
https://www.instagram.com/evalam_/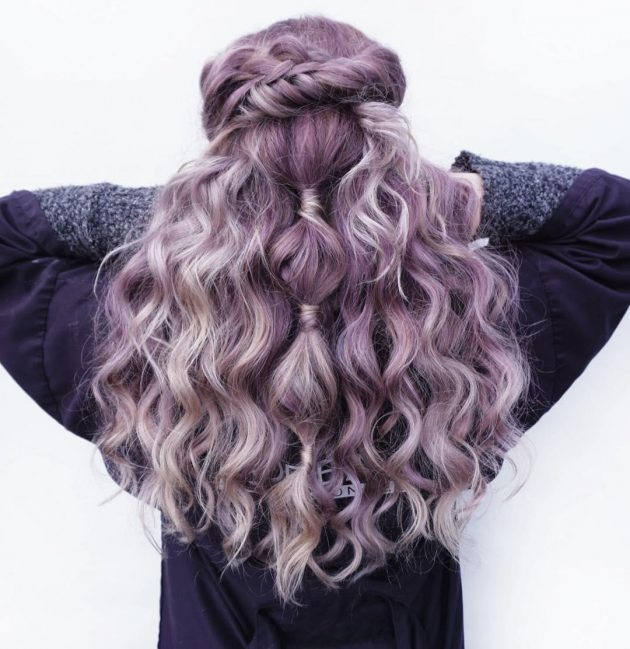 Braids are the best hair carrier for showing off a bold hair selection, as the woven structure gives a highlight of every colour in the hair. If you want to rock a fine purple balayage, try this intricate mermaid-like braid that begins as a half-updo and gradually changes into a thick, plait at the base.
Purple and blue complement each other exceptionally well like jelly and peanut butter, so why not organise a wedding for these two for your look? First, take blue at the top, the purple at the bottom and showcase your other side of your creativity.
https://www.instagram.com/jeffreyrobert_/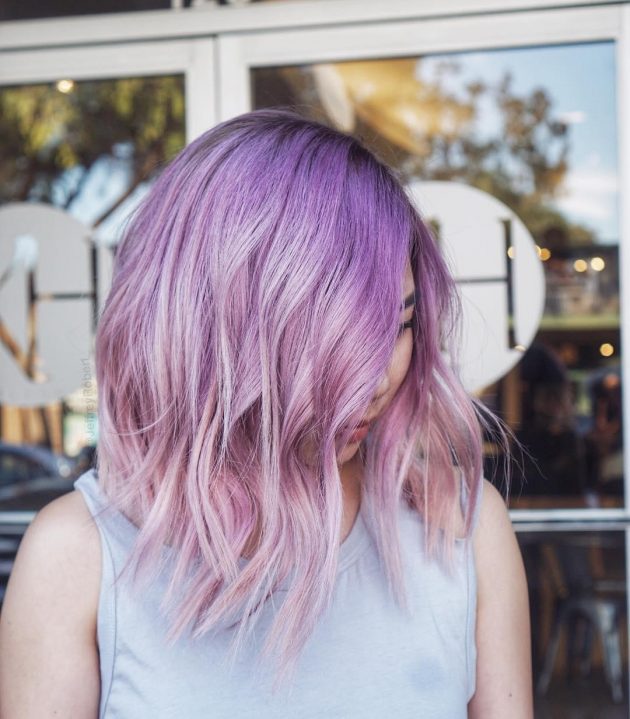 Just as life is full of many surprises, so does your hair. Next time you visit your salon, make sure you ask for two things: deep lilac hair and subtle buzzed up portion at the nape of your neck. Come up with a fresh design you choose only that will be visible when you lift the hair.
We know you really admire your ash-blonde hair. But how about taking a stab at the lilac? Give a shot to purple highlights that are well placed throughout the hair. Since you have already light hair, getting a rich lilac will be easy.
https://www.instagram.com/rossmichaelssalon/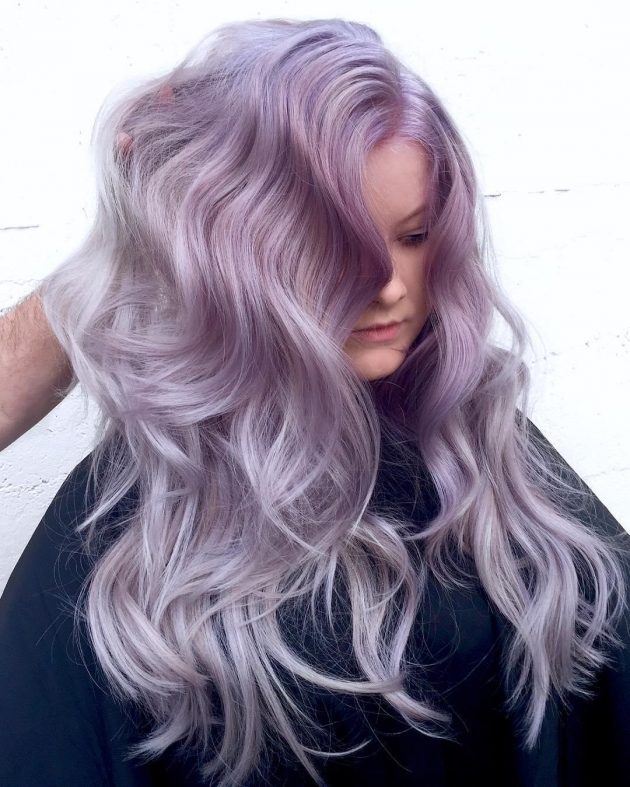 You can rock this magical magenta by styling a curled-up, duo-toned pixie. This vivacious lilac duo is a fun twist on the original, edgy and head-turning curl.
Lilac hair can appear like a high-end and self-made as Auburn and platinum blonde hair colours when styled perfectly. Weave razor-thin highlights of lilac into a bluntly trimmed long bob, and you will be embracing a cut edge.
https://www.instagram.com/rossmichaelssalon/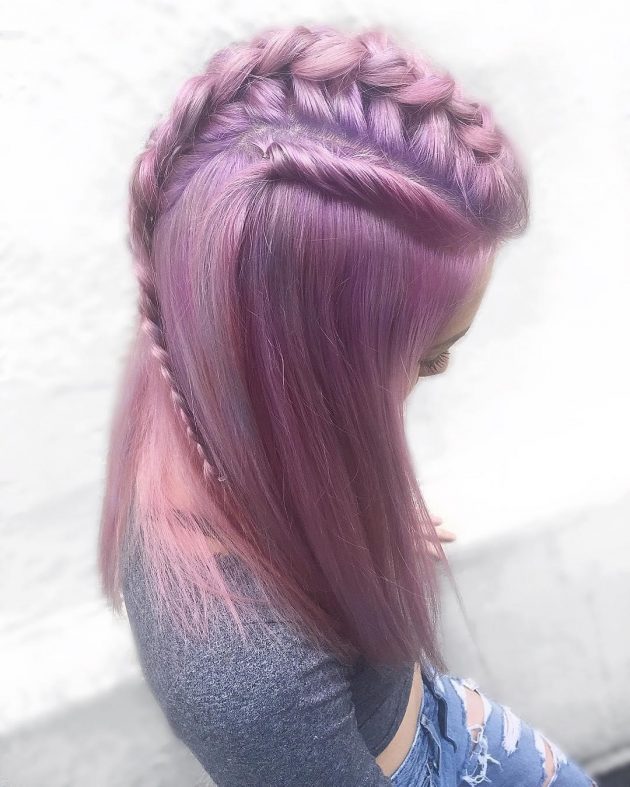 If your eyes are more than just lilac hair hue, try it. Try your luck on the lilac, magenta, and plum for a final prismatic hair look.