One of the most important things that a business can do is give back to their community. This is always a smart public relations move but usually the motivation is deeper than that. Businesses should naturally be invested in their communities and want to give back in some way. It helps show community members that the business cares and isn't only out for money.
When it comes to the beauty industry, more and more businesses are using their wide reach and influence for good. They are giving back by get involved in philanthropic causes on local, national, and even international levels. Read on to learn about a few of these brands and what they are doing to make a difference.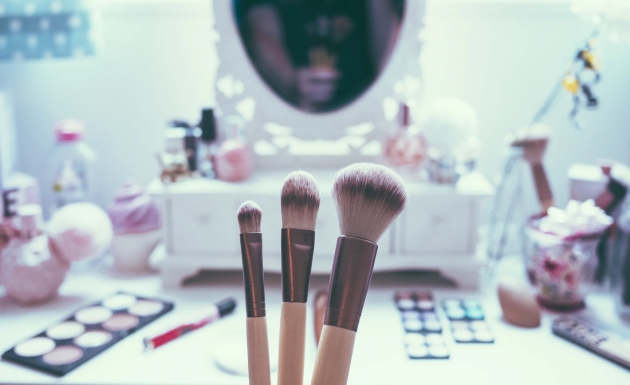 Lush Cosmetics was started in 1995 in the United Kingdom. The company sells a wide variety of handmade products including, masks, lotions, soaps, make-up, and more. All of their products are made with vegan or vegetarian recipes. Lush brings this into their philanthropic efforts by not buying from companies that condone animal testing. They also work with animal and human rights advocate groups.
When you visit the website from Playa, you will see that they offer a wide array of haircare products that feature a beachy, California feel. The products also focus a lot on minimalism. With further exploring, you'll find out about the company's recycling scheme. Playa actually has a recycling program for their products to support sustainability. Customers can mail back their used containers for money off their next Playa order.
This company was founded back in 1996 and is a good example of a beauty company that has launched a special product in relation to a specific cause. Back in September, the company introduced a rose gold highlighter for Ovarian Cancer Awareness Month. For every purchase of the highlighter, the company donated its profits to the Laura Mercier Ovarian Cancer Fund.
Launched back in 2010, Schmidt's is a Portland based company that specializes in natural personal care products. The company created a special body wash called "Lilly of the Valley" which was produced in association with Jane Goodall, a world-renown anthropologist and primatologist. Through the purchase of this body wash, five percent of profits are donated to the Jane Goodall Institute for Wildlife Research.
Another company that is getting involved in philanthropy efforts is Thrive Causemetics. Their outreach is related to the wildfires that have affected many of the residents in California and along the west coast. On November 14th, the company is dedicating a day to the cause, in which all profits made will be donated to organizations aiding the area such as the Red Cross, LA Fire Department, and the local humane society.
Avon is a well-established beauty and personal care company that has been in operation since the 19th century. There are many ways that Avon has gotten involved throughout the years, but one recent product that they released is a gentle body lotion. This product goes back into the community by helping the breast cancer charity CoppaFeel.
MAC is another well-known beauty brand that has taken an active role in causes that they care about. One of their longest-running charitable programs involves their Viva Glam lipstick. This popular lipstick was released back in 1994 and since then, the company has donated profits to the MAC Aids Fund which benefits people affected by AIDS and HIV.
These are only a few of the many companies that are giving back to local and global communities through special product programs, advocacy, cruelty-free cosmetic practices, and more. Next time you're out to buy new beauty products, consider supporting these worthwhile causes.