It's summertime!
It's a hot, searing summer season in that case.
And, you've got to manage that curly beard! You've got to keep a cool and itch-free face no matter the circumstances.
But, how?                                   
We got you there. Thus, we surveyed the grooming world for the worthiest tips, balancing the ideal from the practical.
We know for a fact that taming or managing a curly beard has never been a "black and white" affair! There are grey areas to consider which include limitations and conditions that are as real as your fluff.
Nevertheless, we dove into specific truths surrounding curly beards. Fortunately, the best ways to manage your curly beard which we collected turned out to be truly the best!
Dive in and see for yourself, mate!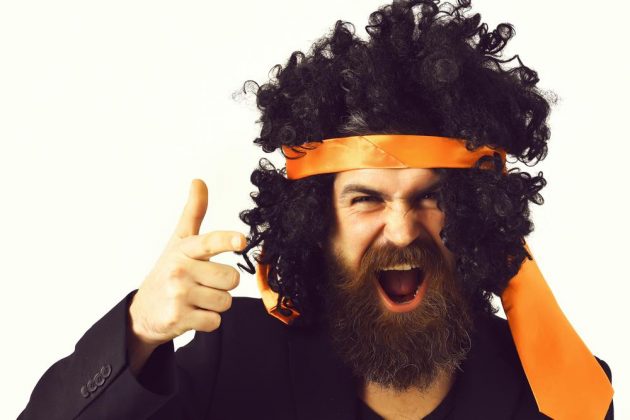 The Best Ways to Manage Your Curly Beard
Curly beards are cute. And, who says you can't put on a handsome cool fluff with curls? No one, of course!
Be it also known that all beards regardless of shape, ought to be managed. Consequently, curly beards tend to be the most challenging to manage.
One simple caveat in the process can ultimately lead you to insufferable itches, irritations and total annoyance in both your beard and skin.     
You won't want that, of course. As much as possible, you'd want to be spared from the total annoyance already pumped up by the hot summer!
Get ready to put on the best face, for here they are…
Keep a trimming routine for your beard.
"Keep your beard short, but keep it long". That's a paradox if you haven't noticed.
Growing a longer beard lays it down, and even encourages it to straighten. However, an overly long or thick beard can potentially distort its shaft.
Keeping a short beard, on the other hand, can neat up the beard hair, making it easy to maintain. If you cut it prematurely though, you won't be able to fully behold its potential straightness.
[ Learn more on Keratin Treatment: Shampoo for Keratin Treated Hair ]
The right length of hair, therefore, lies between the two.                            
But, how do you actually come up with a length, especially that there's no imposed length for this?
Well, you'll have to come up with the right length for yourself. Upon re-growing your hair aftershave, give it 1 week to pass through the vellus phase.
From there, you'd know that it's safe to trim.
At the first growth of your beard pass the phase, consider washing off the beard thoroughly twice-three times a week. Then, apply a conditioner. This routine should eliminate dryness and the presence of bacteria in your hair and skin.
Then, you can maintain this by trimming it thereafter. By all means, you ought to keep the beard hair just above your skin.
That, my friend, is how to trim a curly beard!
Comb and brushing your beard with the right comb and brush.
Combing the beard, given that you're using the specialized acetate beard combs, trains it to obey shape.
Another standard of a great curly beard hair comb is a wide-spaced set of teeth. This feature decreases the chances of knots, frizzes, and snags in the hair.
You can comb your beard as frequently as you want. But, always remember to pour a few good drops of oil into the beard before combing it.
Brushing the beard with the right brush (soft-bristled) thoroughly cleans it from dust, dirt and dead skin.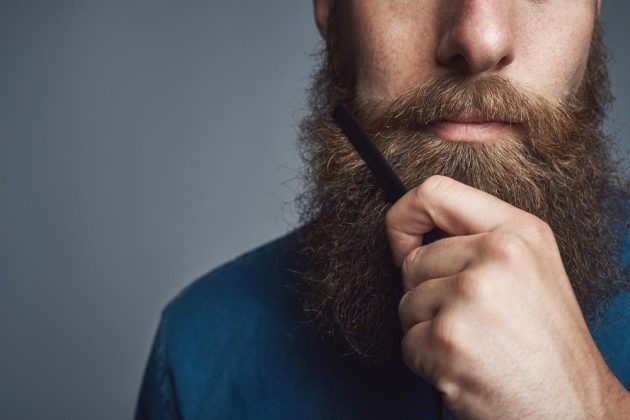 Apply organic conditioners, beard balms, and essential oils.
Curly beards need the highest concentrations of nutrients like omega vitamins, protein, etc. only these essential beard oil for curly beards can provide.
A well-hydrated beard yields beautiful curls and volumes. It also promotes healthy, smooth growth of new hair roots.
Meanwhile, that should also mean the least chance for skin to experience ingrown hair cyst.
If you are looking for the beard balm, check out the best beard balms
[Looking for the best beard balms? Check them out in this link: Best Beard Balms in 2019 ]
Style/trim your beard with beard scissors.
Styling or trimming the beard with a beard scissor is a classic routine. And, it never failed anyone in that matter.
High-quality beard scissors easily trim curly beards without blindly losing the preferred length. You can easily control it with your hands as well.
Ultimately, beard scissors easily course through coarse and curly beard hair.
Conclusion
Curly fluffs are beautiful, and they're too good to be true!
One gets a curly hair beard from parentage, while another, by chance, develops it from lifestyle.  
Curly beards come with a price though. You can't simply wear a good cool, handsome look with a curly beard if you don't exquisitely manage it.
For sure, it makes summer hotter for you! Alongside that, messy curly beards cause ingrown hair, folliculitis, beardruff and many other forms of skin irritation.
It turned out, at the end of the article, that the best ways to manage your curly beard are actually imbedded in proper grooming and healthy lifestyle.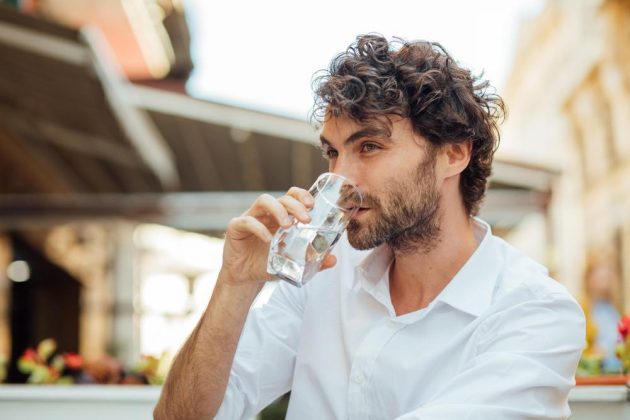 Top FAQs on How to Manage Curly Beard
What are the best means for laying down thick curly beard?
The best means for laying down thick curly beard is regular trimming.
How do I naturally straighten my curly beard?
The most natural methods for straightening the beard are trimming, conditioning and flat ironing.
How effective is coconut on curly beard?
Coconut oil is very effective on curly beard because it easily absorbs into the hair roots. It is also very rich in micronutrients, lauric acid, and coatings necessary for conditioning curly beards.