Online shopping has opened up a lot opportunities for consumers. Ecommerce allows you to buy products that are not available locally, or the same products much cheaper. Perhaps above all else, shopping online is exceptionally convenient, letting customers shop securely anywhere, any time. Consumers have embraced the benefits of online shopping with both hands. In 2019, a staggering 1.92 people bought products online, over one quarter of the world population!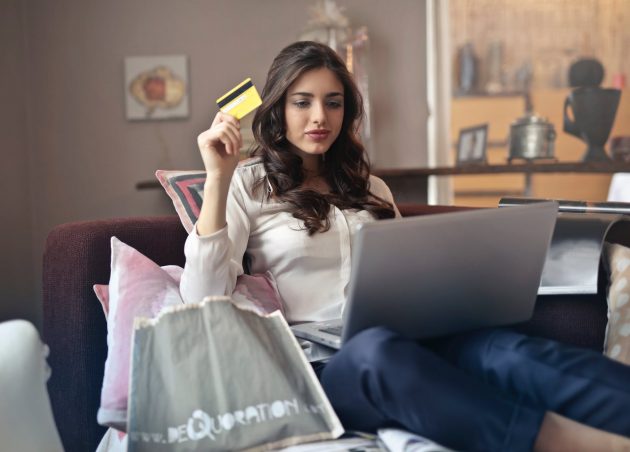 However, while many products are advantageous to buy over the internet, there are certain things which are best not bought online. Here is a wrap-up of the things you should, and should not buy online.
Products You Should Buy Online
Electronics make great online purchases for a few reasons. Firstly, there is so much choice these days when it comes to laptops, smart phones and other devices. Shopping online gives you the chance to take your time, do your research, read reviews, and work out the best product for you. Additionally, the online electronics market is very competitive, meaning that you can often find great bargains online compared to shopping at a bricks and mortar electronics store.
Whether for home, the office or a home office, printer ink and toner can be very expensive. The exorbitant prices at physical office supply stores can be easily beaten by much cheaper deals online. These sites also give you the option of both brand-name cartridges and remanufactured or recycled brand-name cartridges and third-party compatible cartridges, both of which represent serious savings.
Anyone who has pets knows how expensive it can be to keep a steady supply of good quality pet food. It can also be a logistical challenge, especially if you have larger animals, having to deal with carting around large, heavy bags of food. Shopping online for pet food allows you to buy in bulk for very decent prices, and have the food quickly and easily delivered to your door. It also means that you can plan ahead and make sure you don't run out and have to scratch around for an alternative dinner for your hungry pet.
Buying books online is also a great idea, for similar reasons to pet food. In fact, Amazon actually started as an online bookstore, which was the foundation to its success. Buying books from ecommerce bookstores can represent significant savings on what can be very costly items. Additionally, buying books online and having them delivered to your door saves you on carrying heavy books around. 
Products You Should Buy In-Store
Special Occasion Jewellery
Buying fashion items including jewellery online can be perfectly fine. However, when it comes to buy a very special piece of jewellery such as an engagement ring, you are better off visiting a physical store front. This will allow you to see the piece with your own eyes so you can see it is high quality and exactly what you want. For rings in particular it is vital to be able to try them on to check the fit, which you can only do in person. It is also important to buy from a reputable jeweller that will give you a guarantee of quality and authenticity when buying a very expensive item such as a piece of special occasion jewellery. You will find some very fine  Hatton Garden jewellers in London, for example, where you can see the products in person and be assured of their quality and a perfect fit. 
It is surprisingly common for consumers to buy medications, vitamins and supplements online. Vitamins and supplements are generally ok to buy over the internet as long as you do your research and only buy from trusted, reputable sites. However, medication is something you should never buy online. Firstly, medication is something you should always take only after consulting with a medical professional, so it is dangerous to self-prescribe and order your own medication online. Additionally, there is very little guarantee of quality, and many of these medications are at best ineffective and at worst counterfeit, expired and hazardous. Even though you can find great savings buying medication online it is simply not worth the risk.
Cosmetics, make up and beauty products are one of the biggest areas of ecommerce. However, buying these kinds of products online can be very risky. The exception is when buying an authentic product from a reliable brand you know and trust, which is perfectly fine to do online. On the other hand, sourcing discounted products of unknown brand and origin means you don't know how they've been made or the ingredients they contain. This can be very dangerous when it comes to anything you put on your skin!