If you wish to look stylish and fashionable all the time, you should follow the famous fashion bloggers and try to copy their looks. They are always pulling off the latest fashion trends and make their best to look flawless every time. So, as we are always here for you to give you some inspiration, today, we are bringing to you several stylish polyvore combos inspired from some of your favorite fashion bloggers.  Check them out and choose which one you will copy. Enjoy!
SEE ALSO: 15 Winter Polyvore Outfit Combinations You Can Draw Inspiration From
Negin Mirsalehi
Negin Mirsalehi is a 27 year old fashion blogger from Netherlands.  She is the owner and creative mind of neginmirsalehi.com which is her personal style platform. There you can find fashion, beauty and lifestyle related articles. Negin inspires her readers with beautiful content of good quality on a daily basis, and her blog keeps getting new followers everyday. Here are several winter street style looks from her that you can try to copy.
Kristina Bazan – Kayture
Kristina Bazan is one of the world's most influential fashion bloggers. She is the founder of Kayture, where she creates the content by herself. She is a brand ambassador for L'Oreal and is one of the the world's first influencers partner with high luxury brands including Chopard, Piaget and Cartier. She has attended great events such as the Cannes Film Festival, and the Spirit Awards.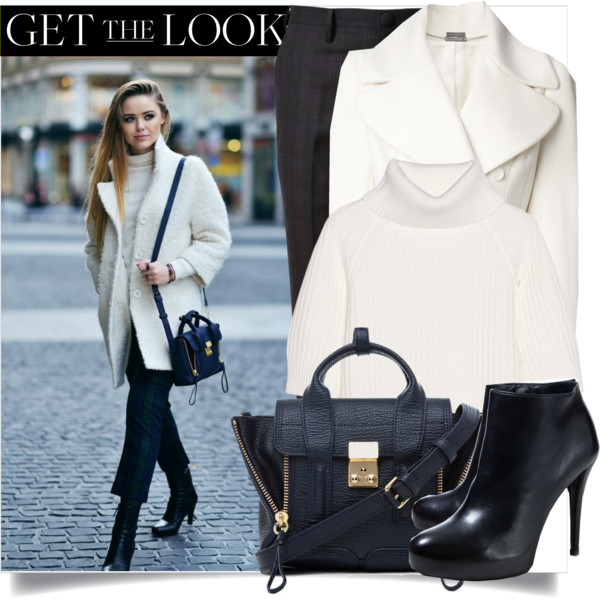 Photo via: polyvore.com
Annabelle Fleur – Vivaluxury
Anabelle Fleur is the founder of Vivaluxury, a blog about luxury and impeccable style. She believes that fashion should be about clean, simple lines and impeccable quality. She knows how to put together great outfits mixing a little bit of femininity with a lot of edge. Here are several of her winter street style looks that you can draw inspirtion from.
Alexandra Pereira – Lovely Pepa
Alexandra Pereira is the founder of Lovely Pepa, where she shares her passion for fashion, photography and travels. Her blog is one of the seven most influential blogs in the world. She collaborates with several top brands, like Carolina Herrera, Reebok, Loewe, Louis Vuitton. Alexandra has a sense of styling casual outfit with haute couture pieces and is not afraid of adding versatile bright accessories to polish her looks.
The above fashion bloggers are one of the most influential ones nowadays. If you want to have a stylish look all the time, you should get inspired from their styles. Tell us in the comments which one from the above polyvore combos is your favorite, and of course, stay up to date with our content to find many outfit ideas for your inspiration.