In what's become a pretty casual world, there aren't all that many occasions that call for really dressing up. So when one comes around, you should absolutely go for it and wear an evening gown that makes you feel as gorgeous and glamorous as any movie star on a red carpet. Whether it's a formal wedding, a charity gala, or a party to celebrate a very special birthday or anniversary, there are evening gowns that fit every budget and figure.
Speaking of budget, if you're on a tight one keep in mind that there might be costs beyond just the price of the dress. Special undergarments, for example, if a normal bra will show, plus shoes, purse, and accessories. More about those later. Just remember all that when you set a dress budget, and don't consider anything wildly beyond it "just to see how it looks." Once you start a romance with a gown you can't afford, nothing else is going to feel like enough.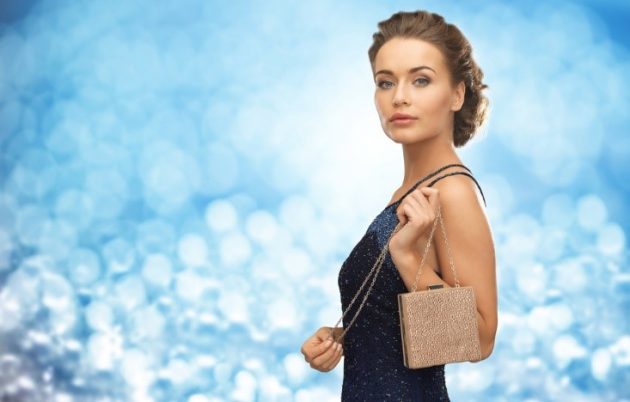 Deciphering an Invitation's Dress Code
While people sometimes go wild when describing the attire they'd like their guests to wear – Creative black tie, for example… what is that? — these are the traditional codes you're likely to see on an invitation:
Cocktail attire.

This means a short dressy dress, cocktail suit, or dressy separates for the ladies and a suit or sport coat and tie for the men. If you're old enough to know what a classic "little black dress" is, this is the perfect time to wear one. Add some sparkle with jewelry or wear pearls if that's more your style, and you're good to go.

Semi-formal

. This means just about the same as cocktail attire or maybe a tick above. Women should dress up in anything but a floor-length evening gown and men should definitely wear suits.

Black tie optional

. This one isn't waffle-worded so much as it is meant to tell you that the principal male players at the event, such as the bridal party at a wedding, will be in black tie formal wear but that it's not required for male guests. For women, this designation is code for dressing as uptown as you'd like. Floor-length evening gowns will be absolutely appropriate even if your escort is wearing a dark suit instead of a tuxedo.

Black tie

. This means that the event is quite formal and that evening gowns and tuxedos are the order of the day.

White tie

. This is the most formal of all and these days it's unlikely you'll see it on an invitation unless you're going to a bona fide ball or a state dinner at the White House. It's full-on ball gown and tailcoat territory. Very elegant.
For help in decoding dress requirements for other occasions, by the way, you can check out EmilyPost.com.
Finding the Perfect Evening Gown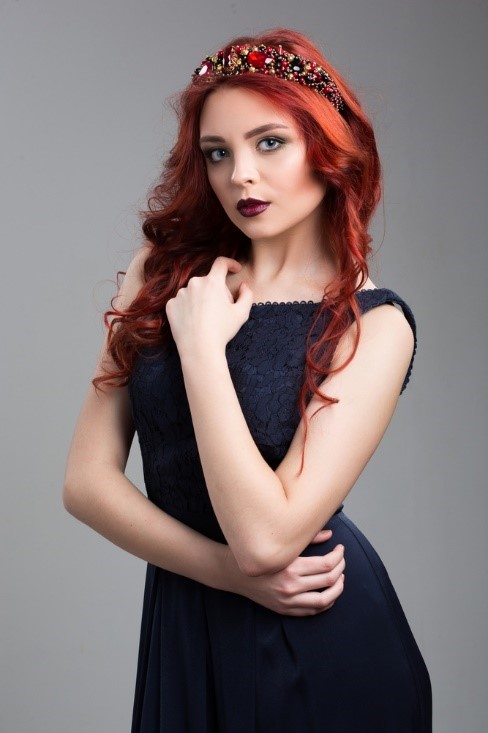 Shopping for an evening gown should be fun! It's a rare opportunity to indulge your fashion fantasy and present yourself as the most fabulous you there is. Do you want to look sleek and sophisticated in a cool column of silk charmeuse or as ethereal as a romantic heroine in floaty layers of tulle? It's your moment to shine.
You can either boost your own personal style up to its highest level, or take a hint from the 2018 high fashion trends for evening wear that include a wide variety of floral prints, both delicate and bold, skirts with lots of volume, and asymmetric details covering one shoulder and revealing the other.
Accessories
A really dressy event calls for accessories that rise to the occasion, and even your best leather shoes and bag won't cut it. Silk, satin, or something metallic, jeweled, or embroidered are the shoe and bag fabrics for evening. There will probably be dancing, so add that into the calculus of deciding if you want to wear stilettos, but heels of some height are definitely in order. They not only fit with the style of a long dress, but they add just the right oomph to your walk. If you must wear flats, you can find a pretty pair among the many dressy ones out there.
An evening gown calls for jewelry that's something special. Real diamonds if you've got them, good-looking fakes or real something else if you don't. More isn't necessarily merrier when it comes to jewelry, though. A few simple and stunning pieces make a more elegant statement than piling it on.