Some cities are known for their trendy people and big brand shops. But that's not all that makes a place stylish. The multiple fashion shows and their own fashion week is what every fashionista should try to join in. I believe that street fashion also makes a place stylish. Fashion is all about expression through clothing and when a city has that freedom, it's truly a stylish place to live in and be yourself.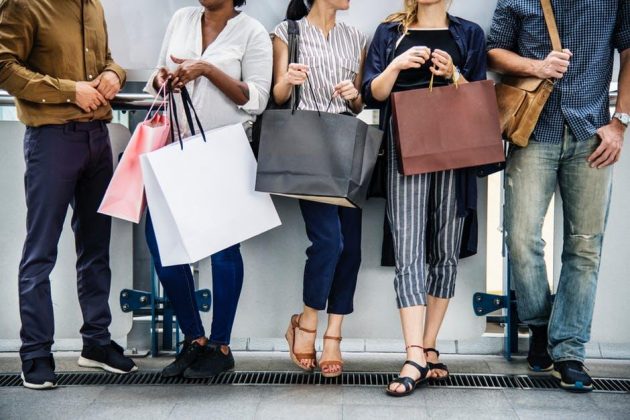 The fashion week
Generally, fashion week is a proper event where for one whole week big designers exhibit their new creations and there are fashion shows taking place left and right. However, in this blog, I'll share about places that also get influenced during a fashion week. You don't have to buy super expensive flight tickets to experience the fashion world. In fact, book flights from Dream World Tickets to find the cheapest rates and save some extra money to spend on that much-needed shopping spree.
New York City
Known as the fashion hub around the world, it hosts one of the most famous fashion weeks in the world. At the turn of the 20th century, New York began giving more importance to fashion and now it is home to some of the most renowned fashion editors, designers, and journalists in the world. Some of the major fashion brands from clothing to cosmetic originated from here as well. While the official fashion world flocks here each year, New York also has a very liberal atmosphere, letting people dress however they wish. Generally, when I visited this city I felt that everyone was extremely trendy here with their expensive branded clothes and accessories.
If you want to enter the world of fashion, this is also a great city for internship opportunities. From medium to big fashion houses, new talent is always needed. Just stick to your ambitions and prove yourself to get by in this competitive yet trendy city.
London
Now, this city was stylish since the Regency era! Style and fashion is an important part of English history and some of the most luxurious and complex dresses were worn by the aristocrats back in the day just for the sake of being fashionable. Now, London has a very elegant and timeless fashion vibe but that's not all. The neo-punk to random street fashion as well as the gothic fashion, it's a delight to explore the fashion scene in this Victorian city. 
London is also home to some of the most popular and elegant brands around the world with advanced marketing campaigns using different social media platforms. From fine tailoring to exquisite branded items, it's definitely one of the more stylish cities in the world to catch innovative fashion shows and exhibits.
Milan
There are plenty of fashionable cities in Italy, Milan is known as one of the important fashion capital around the world. Throughout the 20th century, the designers in Milan rose to fame and the city expanded its role in the fashion world. Host to one of the major fashion weeks in the world, the overall people in the city seem pretty stylish too. It's also home to some of the most classic and renowned fashion brands that are recognized all over the world as the fashion capital of Italy. If you do decide to visit this beautiful and trendy city during the fashion week, make sure you take a stroll around to see what people are wearing because trust me the locals there dress to impress. 
Great place to inspire aspiring fashion designers and if you decide to apply for an internship there then you'll be able to make useful global connections. And if you don't want to become a part of the fashion world then make sure to join in some of the fashion walks to see how clothing can become a form of art.
Paris
The name of the city itself is synonymous with fashion. From chic trends to the classier outlook, most of the modern fashion trends originated from here. Host to one of the biggest fashion weeks and plenty of fashion-related events in the world, Paris is the home city to many popular brands. It's also known as the capital of Haute Couture around the world and the trends here are somewhat rich in culture. Everyone related to the world of fashion is bound to come here for this city is full of amazing opportunities for designers and fashionistas. 
In the romantic and elegant vibe of the city, you'll see people dressed to impress. I personally think that it's a wonder how style comes naturally to Parisians. Its reputation in the fashion scene is so good that internationally, it is ranked as the most stylish city ever. Even back in the day, most people would come here just to shop for the trendiest clothes money could buy.
Tokyo
One of the most colourful cities here with a very diverse culture. It is home to the artistic Amazon Fashion Week and other interesting trendy events. But this city is fashionable regardless of the time. Let's focus on the Harajuku area because that's where you'll encounter some of the most amazing as well as eccentric street fashion ever. I generally, love Japan for its culture as well as the pop culture but the cacophony of colour in the Harajuku area in the Shibuya district is quite inspiring. From the colourful kawaii fashion to the brooding goths, you'll want to snap a picture left and right. The best part is that there are shops that sell such outfits and accessories so you can join in the fun too! Proud to say that the pastel Lolita or the punk rock style is my favourite.
You can check out other districts too because each of them has their own style. I find that really impressive for a city. While their popular media is also inspiring, Tokyo can be a great place if you wish to express yourself freely through fashion. And if you have some eccentric ideas then pitch it in because eccentricity is key to most Japanese fashion trends.