You might be wondering about the role a flower girl. Though having a flower girl to address each and every guest in the party is optional, but receiving such pleasant greetings from her, fills the heart of every guest with admiration and happiness. Besides greeting guests, there are several other roles that this girl performs in any wedding.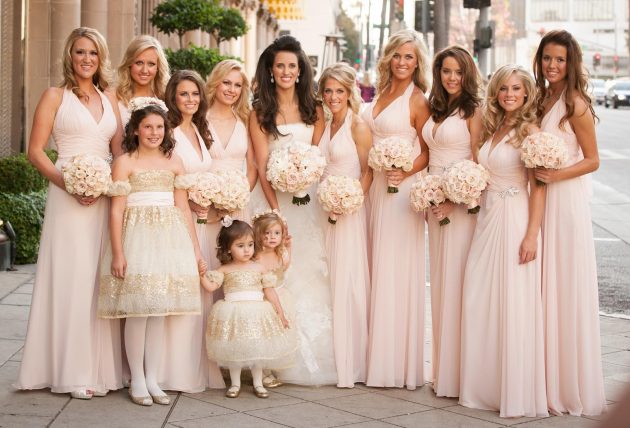 Who is a flower girl?
A flower girl is basically an adorable lady who is of 3 to 8 years of age. Looking at the friendly face of these bridal attendants is the best way to lighten the atmosphere and ease any sort of anxiety. As opposed to a traditional mini bride dress, there are a vast range and colors of flower girl dresses to choose from.  The preciousness and personality of the girl bring smiles on the faces of guests.
Role of a flower girl
Dressed in beautiful flower girl dresses, she walks before the bride and scatters rose petals along her path. You can see her with a basket full of rose petals, wrapped confetti and candies. In some weddings, these girls don't scatter all these items but carry a pomander, single bloom, or blow bubbles.
In some weddings there are a pair of flower girls, each of them performs their respective set of duties. This gives them the much-needed confidence. Bride communicates the significance of the role to the flower girl and briefs her about her duties in advance. Parents will follow up with rehearsals and pep talks.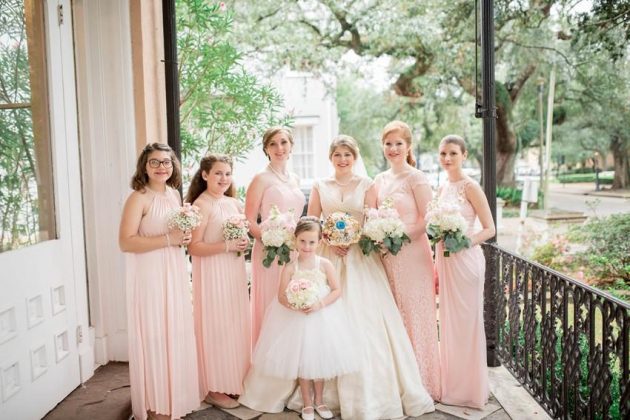 How many flower girls can be there at a ceremony?
Earlier the tradition was to keep one flower girl in the wedding occasion. Then the trends changed. It was thought that a happier crowd would be anytime better than a lonely girl. So, the rule of one flower girl got broken. The number of flower girls that you need to keep at a ceremony depends on the need of decision of the bride.
She can even choose more than a girl for this purpose. On the basis of the size of the wedding and her personal choice, your bride can even select up to three to four girls to be with her on the aisle.
If more than one girl is required for a wedding, then you will need to get more dresses ready. You will need to match the toddler flower girl dresses but according to their sizes and shapes. The only condition is that the outfit you choose must respect the theme of the wedding. It should be alike on the basis of style.
Opt for a buddy system
If the flower girl is quite young, then you can have one more girl to support and boost up her confidence. This system works really well and so has been increasingly adopted in weddings. Besides increased confidence, responsibilities get split up as well as enjoyment doubles up.
Conclusion
So, this was all about flower girl and the significant role they play in a wedding.