When it comes to picking out clothes, hosiery often becomes an afterthought. This is a pity because choosing the right hosiery can give you several benefits, such as highlighting the shape of your legs or giving extra warmth during a cold day.
Moreover, hosiery comes in a rich variety of styles, colors, and patterns, which opens your wardrobe up to many styling possibilities. Whether you're going to the office or setting out on a date, putting on a pair of stylish stockings will surely elevate your style.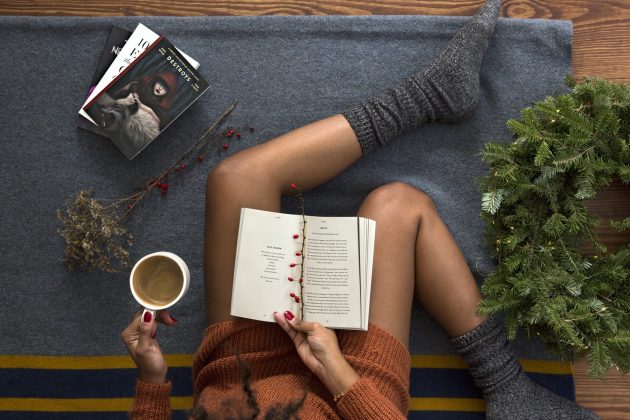 But what are the different types of hosiery? And how do you know which hosiery matches best with your outfit? To find out, take a look at some of your hosiery options below.
Hosiery 101
Before looking into the various hosiery styles available on the market, let's quickly run through some of the terms related to hosiery.
Firstly, hosiery is the umbrella term for all legwear that is primarily designed as innerwear. Stockings, tights, hold-ups, under-cover, pantyhose, and suspender tights all fall under the term 'hosiery'.
The specific names for each type of hosiery can vary from one place to another. For example, the 'pantyhose' in the U.S. is referred to as 'tights' in the U.K. Hence, when you shop hosiery, make sure to learn about the local hosiery terms for easier purchasing.
Secondly, there are three main things you need to consider when checking what hosiery to buy:
Denier
This is a general unit of measurement used to show the thickness of the hosiery. More specifically, denier issues a value to the heaviness or weight of the yarn used to make the garment. The higher the denier, the opaquer the hosiery is and the warmer it gets. Conversely, lower denier translates to sheerer and lighter material.
Finish
The finish refers to the outer look of the material. A matte finish has a solid color while a shine/gloss finish has a sparkly, shimmery look. If you think a shine/gloss finish stands out too much, you can opt for a silk finish, which has a more subtle sheen.
Length
While people tend to think that hosiery covers the entire lower half of the body, the truth is that they come in various lengths. Common examples include thigh-high, knee-high, and hip-to-toe hosiery.
After learning these key concepts, it's time to check the different hosiery options that you can choose from.
Different Types of Hosiery
Without further ado, here are some of the hosiery styles you can add to your wardrobe:
Compression Stockings
Compression stockings are commonly used for medical purposes and their potential health benefits. These tight, form-fitting hosiery apply constant pressure to the feet and legs, which improves blood circulation and prevents health problems like deep vein thrombosis. For this reason, compression stockings usually have high deniers and reach up to at least the knees. Compression stockings match best with loose bottoms, which can cover up the thick hosiery.
People who stand or sit for long periods can greatly benefit from wearing compression stockings. To figure out the right amount of compression, make sure to consult with a health professional first.
Fishnet/Fencenet Hosiery
There is nothing quite as racy as wearing a pair of fishnet hosiery. This style has a timeless, sexy appeal, which will surely turn heads in a formal dress-up party or catch the eye of a potential date. In casual wear, they give you an edgy, punk-rock vibe—an eye-catching piece indeed if you're looking to wear something more daring. Fishnets also add an interesting contrast to silk dresses and gowns with slits.
Garter Stockings/Garter Pantyhose
The garter pantyhose directly mimics the style of garter stockings. The latter refers to the traditional style of stockings held up by suspender belts in the late 1900s. The garter pantyhose follows the latter's silhouette but still covers the entire lower half of the body by alternating between high and low deniers. Wear these stockings with lingerie, pencil skirts, or jean shorts.
Lace Hosiery
If fishnet hosiery has a sexy look, lace hosiery has a sensual appeal. The delicate designs bring a feeling of femininity to the outfit, making it look softer and gentler. Wearing it with otherwise plain, androgynous clothes can give a hint of girliness and act as a subtle statement piece. Pair it with dresses, formal skirts, and pencil skirts.
Opaque Stockings
Opaque stockings refer to hosiery with a high denier, meaning the skin is fully covered and the material is thick. They generally come in monotone colors, but there are colorful variants as well. These stockings work best during the winter. To add an extra layer of warmth to your outfit, you can wear them with other pants and bottoms like skater skirts, short formal dresses, or uniforms. If opaque hosiery is too thick for you, opt for semi-opaque options instead, as these are made with a thinner material.
Open-Toe Hosiery
Not a fan of having your feet fully covered? No worries. There are open-toe hosieries to choose from as well. As the name implies, open-toe hosiery starts from the hip or legs and reaches just above the toes. In this manner, you can wear your open-toe shoes and sandals without your stockings getting in the way.
Printed Hosiery
If you're looking to wear something more colorful and fun, then printed hosiery might just be the perfect match for you. With printed hosiery, the sky's the limit for design options. Indeed, you can find floral patterns as well as geometric shapes. The downside, however, is that they may be more difficult to match with other clothes, so take your time assembling your outfit if you plan to wear these statement pieces. It's best to match these with monotone clothes or a top with a matching color.
Seamed Hosiery
Hosiery is commonly made by knitting the material into a seamless circular tube, but this is not possible for all styles. More intricate designs such as lace or detailed patterns require the fabric to be sewn together, which creates a seam that commonly rides at the back of the leg. Due to the complexity of the design, seamed hosiery is more common among luxury, high-end brands. Reserve these pieces for more formal occasions and pair them with short evening dresses or skirts.
Sheer Hosiery
Sheer hosiery is perfect for individuals who like to wear stockings but don't want to hide their legs. Because they're so thin, sheer hosiery is great for warmer weather. They can serve as a thin barrier for your feet and calf if you're planning to wear high-rise boots while still showing off your legs. It's best to wear sheer hosiery with garments that end just above the knee such as shorts, skirts, or thigh-high dresses.
Under-Cover Stockings
Under-cover stockings refer to all hosiery items that cover the feet up to the hip area. What makes under-cover stockings more distinct from the rest is that they feature a brief.
The brief refers to the part of the hosiery that surrounds the lower pelvis and hip area. It comes in three main styles:
Sheer to waist — no area with a higher denier
Boxer brief — looks like a small pair of shorts; reinforced finish for greater comfort
V-line brief — the reinforced area has the triangular shape of regular underwear
The right under-cover stockings highly depend on what you're wearing. For example, if you're wearing light-colored clothing or bodycon dresses, sheer-to-waist stockings are the best option to keep brief shapes from showing through the material of your outfit.
Overall, there are countless varieties of hosiery that you can use to give your outfits a new lease on life. Whether you're shopping for duplicates of hosiery you already own or are planning to try a few new styles, don't be afraid to explore the rich array of designs available on the market. The results may just surprise you.