This year has flown by.  I can barely believe that we are about to start 2016. It has been an interesting year.
The way people choose to marry is changing fast, and a lot has happened in 2015. But, rather than look back, for this post, I decided to look ahead at what brides are likely to be wearing for their big day, in 2016.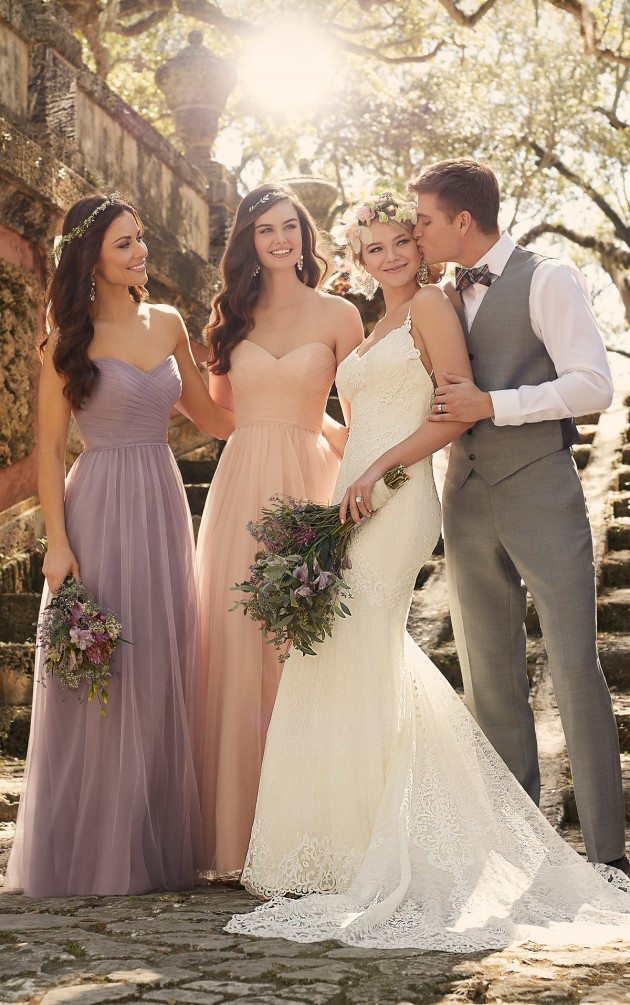 Light colours
For next year, a light colour palette is likely to be popular. Silver, pale pinks, light blues, taupe and nude have all featured heavily at recent wedding shows, so will begin to be worn by real brides over the next few months.
Lace
More and more designers are adding lace to their designs. Some are overlaying the entire dress with this beautiful material. Others are just adding it as a detail at the neck or using it for the sleeves.
Layers
Part of this move towards lace is the desire to use layers of material for wedding dresses. Overlaying heavier, luxurious fabrics with light translucent layers of fabric provides a more interesting look that many brides are opting for.
For the spring, shrugs, bolero jackets and wraps look to be a popular choice. They add an extra layer and provide additional interest. Some of the shrugs are heavily textured, giving the bride two looks in one.
Suits and two-piece dresses
Two-piece wedding outfits for the bride are set to be the look for 2016. Quite a few designers have included trouser suits in their new collections.
There are also some beautiful and interesting two-piece dresses available. These ultra glamorous dresses are proving extremely popular.
Again, there is plenty of choice style wise. Brides can opt to show their abs or almost cover them completely. The style of these two-piece dresses is currently very soft and feminine, but a few designers are also catering for those who want a more tailored look. We saw a beautiful sleek tailored brocade two-piece at one recent wedding show. The top was highly tailored, and the skirt full length with a straight cut.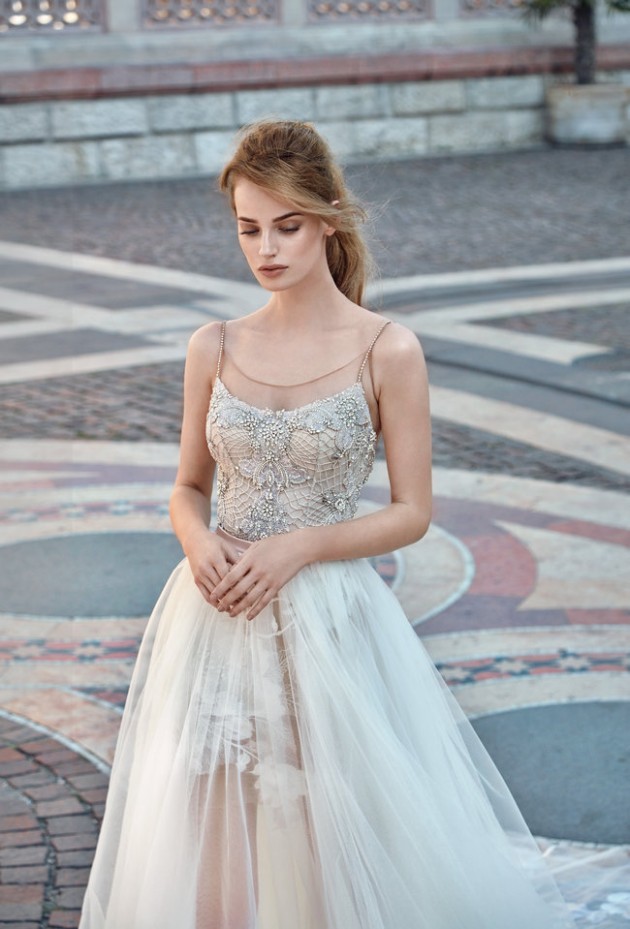 Period wedding dresses
Interestingly there is a growing trend for brides to get married in period dresses. Over the past few months, I have seen quite a few Victorian style wedding gowns on the catwalks, and they are already starting to be worn by real brides as well.
Something different
These days there certainly is no such thing as a typical wedding. Brides and grooms are becoming more adventurous. They want something different, a wedding day that suits them and reflects their tastes and personalities. This trend is set to continue for the near future.
Buying the right dress
For wedding dresses, Leeds is a good place to shop. It is a large city, so there are plenty of bridal shops there, any of which sell a big range of dresses. Somewhere like Leeds, makes it easy for a bride to find exactly what she wants.
If we were to sum up the look for 2016 in one word it would be 'classic'. The lines are simple. It is a very stylish look, but if that is not for you, there are plenty of other styles available, especially from the larger bridal boutiques.