Hey DIY lovers, if you are in the mood of making something creative, then you are on the right place to get inspired. We have chosen 10 DIY fashion projects that you will actually love to try immediately. They are easy to be made and won't cost you much. And you will love wearing clothes and fashion accessories that not every second fashionista wears on the street. Let's check them out.
DIY Bug Patch Boots
Any plain velvet boots can look better if they have some embellishments on them, so how about you add some bug patches on them? You can easily apply them with an iron or a hot fix tool.
DIY Pearl Embellished Jeans
Jeans are a must-have for everyone's wardrobe, so if you won't to have a pair of them that look pretty unique maybe you can try to embellish them with some pearls. You can secure the pearls on the jeans with a thread and needle.
DIY Embroidered Denim Jacket
The embroidered pattern is definitely one of the trendiest for the season and can be found on jeans, bags and denim jackets. And instead of buying some, you can make some embroidery on your own. This could either be some flower or maybe even some letters.
DIY Embroidered Sneakers
Embroidery can be also found on sneakers, so now may be the perfect time to give a new look to your plain sneakers. Use any colors you like and create some interesting pattern. You may even choose to apply some beads.
DIY Embellished Top
This embellished top is made more eye-catching with some resin gemstones that can be easily applied with a jewel or fabric glue.
Turn A Men's Shirt Into One-Shoulder Wrap Top
If your boyfriend has a shirt that no longer wears, try turning it into a one-shoulder wrap top. Simply turn around the shirt, cut one of the shoulders and neckline off to create one shoulder style, adding elastic to keep it in place.
DIY Tie-Neck Blouse
For this tie-neck blouse you will need an oversized shirt, ribbon, measuring tape, fabric pen, pins, fabric scissors, sewing machine and thread. The process is not at all difficult and you wil love the final result for sure.
Upgrade Your Handbag With Colorful Spikes
Just like the plain sneakers, you can also upgrade any plain handbag. For instance, you may choose to add some colorful spikes by simply securing them with a super glue gel.
DIY Crystal Confetti Party Shoes
Black suede heels are one of the must-have types of women shoes, so you probably have a pair of them. But if you want to stand out from the crowd, maybe you can decorate them with some assorted hot fix Swarovski crystals. Apply them with a hot fix tool and get ready to leave a little glam wherever you go.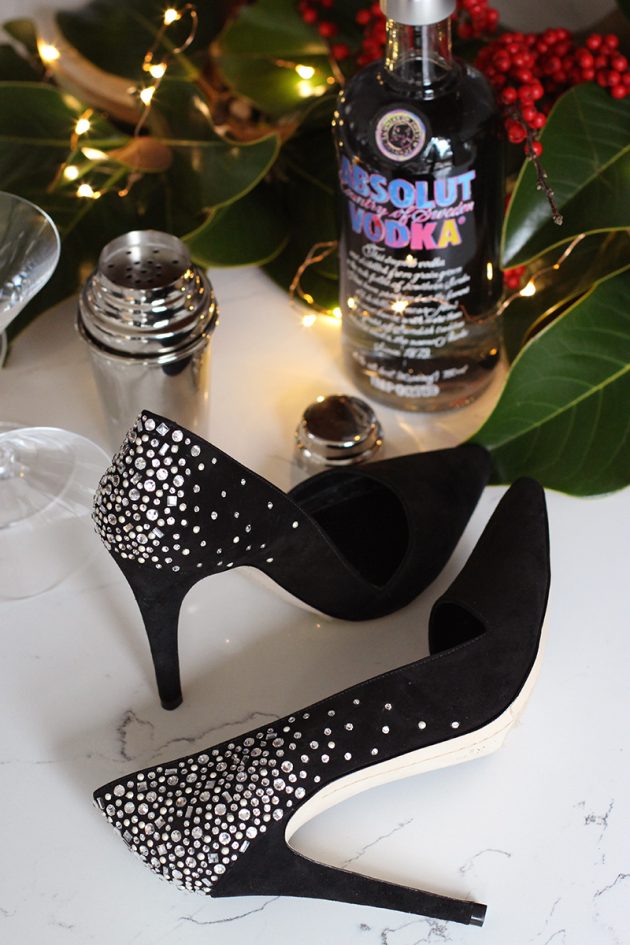 Full tutorial: honestlywtf.com
DIY Choker
And the last one our list of DIY fashion projects is this choker. You know that chokers are one of the hottest accessories recently, so how about you make one instead of buying.
The full tutorials of all of these DIY fashion projects can be found on the links below the photos, so we hope that you will try to makesome of them. Let us know in the comments which one of them did you like the best. And of course, stay up to date with the content of Fashionsy to find many other DIY projects that you can try to do in your free time.