A gentleman's wardrobe should be seen as a collection of his style. It should reflect his personality and show off the best version of himself. It's important to take your time when choosing your men's accessories so that you build a thoughtful set to complement your wardrobe. Sometimes a good wardrobe takes time, but it's always worth it.
It can feel overwhelming while you're searching for the right things that fit your style and budget, but once you've accumulated everything you need, you're set for almost any situation. Anything worthwhile takes time, after all.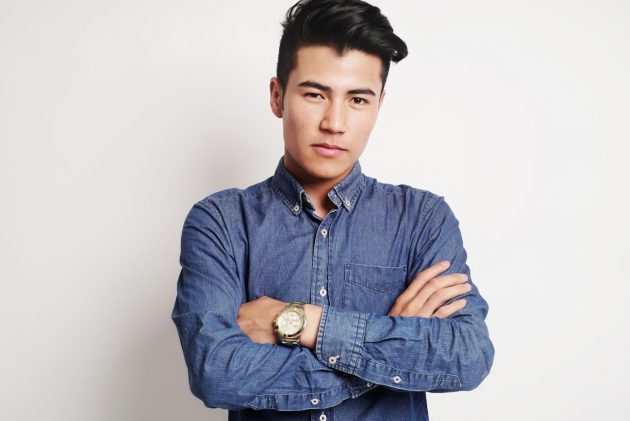 For a cohesive wardrobe that covers all bases, here are 10 must-have men's accessories that you should include.
A watch is a great place to start when building your collection of accessories. This is a piece worth investing in, as it can last you for many years after purchase. Do yourself a favor and select one that is timeless, of quality material and craftsmanship, and from a brand that comes recommended. It's better to have one beautiful watch than several lower-quality timepieces.
While with watches quality is over quantity, that's not necessarily the case with ties. It's better to have more ties with varying colors and patterns so that you have many options to pair with shirts and jackets to create fresh looks. You don't need to spend an arm and a leg for a tie, but you should consider quality and make sure it will go with your wardrobe.
Mobile phones have revolutionized not only our lives but also modern personal style. It's more than just a piece of technology; it's something that's almost always in-hand and can give others a quick glimpse into who you are. Try a fun pattern like on these awesome Casely cases, or stick to a solid version of your favorite color for something more minimalistic but still true to you.
Keep in mind that a wallet should last you a couple years, and it will be used almost every single day. A nice leather wallet will last a long time and looks great with any style.
Money clips are essentially a slimmer version of a wallet, allowing you to carry around just a few bills or a few cards without lugging around something bulky and heavy in your pocket. Look for something scratch resistant and made of high-quality metal for a good investment.
Briefcase or Messenger Bag
Depending on what kind of work you do and what your lifestyle looks like, you should own either a briefcase or a messenger bag. It's great, stylish way to stay organized.
Men have a great opportunity to make a statement in even the fanciest outfits through their socks. You can keep it classy with solid colors or get bold with fun patterns and prints. Having a wide variety of socks lets you choose based on your daily mood.
Like many of the items on this list, a belt is a great investment piece that can last you a long while with proper maintenance. A leather belt is usually a good place to start (either brown or black, depending on your taste) and can be worn for years.
Sunglasses, while primarily serving the purpose of protecting your eyes from harmful sun rays, can also be a stunning accessory if there's thought put into the purchase. If you've never really considered sunglasses a style item before, try switching it up with a pair of aviators or wayfarers for a stylized look.
For those times in life when you need to look professional, it's amazing how much a pair of nice cufflinks can do. Choose from several different kinds of materials and styles and switch out pairs to fit an occasion or mood. The great thing about them is they're made to be exchangeable!
Once you've found all of the above items, you can consider your accessories wardrobe complete. A man's style is never done, however, so always stay on the lookout for something that could elevate your look to the next level.