They say a picture is worth a thousand words. When it comes to paying for a wedding, though, it may seem like each picture is worth a thousand dollars. But putting that can of worms aside for a minute, it's important to understand how much words really matter when communicating with your guests.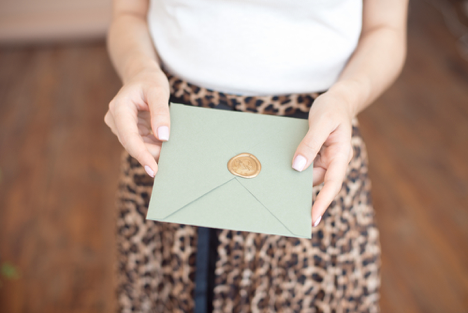 Specifically, you need to say the right things — and say things the right way — on your wedding invitations. Some of this is purely about highlighting major details: the date, address and other pertinent information. But you don't want to forget the other important aspects.
And just as important is the tone and language of it all. Sometimes, it can be hard to know exactly what is right or wrong until you see it. Are you more formal or more playful? Are you traditional or adopting a modern spin? In any case, seek out some good examples to emulate your desired style.
Beyond that, you want to also focus on these four keys to getting the wording right in your wedding invitations for different scenarios:
1. A Warm Reception
One modern trend in weddings is to only invite guests to a reception. The formal ceremony is held among a few loved ones earlier in the day — or perhaps even weeks or months earlier. This makes it easier logistically for everyone and gives guests more time to enjoy the festivities.
In this scenario, many people will be glad to hear the good word. It's less time out of their weekend and more time tearing up the dance floor. So, be clear, talk up the fun times ahead, and let everyone know they are attending a reception-only affair. Say how thrilled you are to have more time to let your hair down with everyone and get them just as excited as you are.
2. Eat Your Heart Out
These days, long sit-down dinner services are no longer mandatory ⁠— and some guests are quite happy about that fact. Many prefer a more casual, buffet-style or even hors d'oeuvres-only reception. It is key, however, for people to know what they're in for. Remember: The goal of some words in your invitation is simply to convey information, so don't let the important details get lost in the larger tone or message.
Indeed, nothing is worse than showing up with a huge appetite, only to be greeted with little more than a few mini crab cakes, chips and dip. There's no right or wrong when it comes to food at a wedding anymore. Just make sure the guests will arrive knowing what to expect.
3. Being Responsive
On a purely logistical level, the biggest detail of a wedding invitation on your end is the RSVP. After all, you need an accurate headcount — as early as possible — to finalize all the particulars with the site, catering staff, and other vendors. In a purely marketing sense, your invitation objective is to work a little poetical magic that will help you actually get a response back.
Consider the RSVP section of the invitation as your "call to action." This is notoriously difficult to pull off successfully, but there are a few good strategies to implement. Use a little humor, be a bit insistent, or employ some graphic design tricks to make the RSVP date and request more prominent. Regardless of the "how," know that getting a higher rate of return will make your life a lot easier.
4. Raise the Bar
There are two words that every wedding guest fears: cash bar. People understand and (usually) won't hold it against you. But it's much, much better to know upfront and have no confusion going in. The same goes for whether you will have signature cocktails, a standard full bar, or just beer and wine.
Of course, you don't have to feel bad about any planning decision you make. Weddings are expensive! Saving some money where you can is actually very responsible. Just be sure to make the words "cash bar" clear on the invitation so your uncle Leo can't complain later.
Finding the Right Words
Your wedding invitation can be whatever you want it to be. There are some great form templates out there and examples of couples who have devised truly unique options. It's really up to you.
But you want to be sure to take the right tone and include the key language. Make sure people know and are ready to embrace any different scenarios, like reception-only events. Be clear about expectations for food and drink options that will be available. And put on your marketing hat to find the right words that will encourage people to RSVP on time.
Without a doubt, the most important words regarding your wedding will be "I do." But your wedding invitation is just as important, too, so make sure you find the right words.