So, you just landed a great internship, got hired for your first job out of school, or maybe you've just transitioned to a new role at your dream company. First off, congratulations! Now, it's time to dress the part.  
But if you're finding that shopping for workwear can quickly wind up costing more than you'd bargained for, don't panic just yet over what you'll wear to your first day on the job. With a few smart shopping strategies, you can stock up on professional, office-ready ensembles without breaking the bank. 
Whether you're creating a work wardrobe from scratch or updating your professional attire to better suit your new position, these tips will help you curate affordable, polished looks that'll make you feel like the best-dressed employee at the water cooler.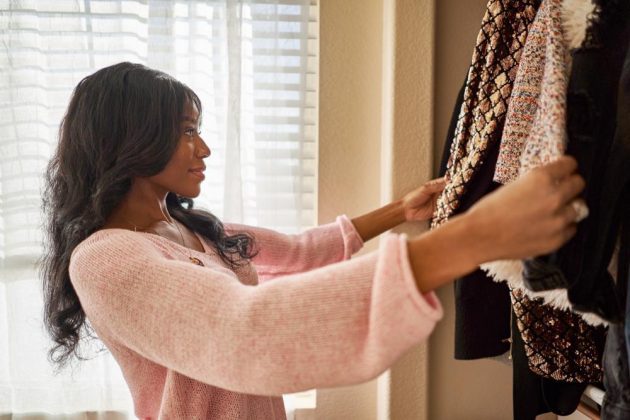 Work With the Pieces You Already Own 
Before you start shopping, take a moment to scope out your closet for pieces you can incorporate into your outfits for the office. Even if you don't already own a blazer or button-down, you might be able to find ways to dress up even your everyday wear to make it appropriate for the workday, too. Paired with slacks, a simple blouse or sweater will seem exponentially sleeker, while a wrap dress layered under a structured jacket instantly becomes perfect for your 9 to 5. By blending the clothes you already own into your business-ready wardrobe, you can save the money you would have spent building every ensemble from scratch. 
Shop from Affordable Retailers 
To save yourself the time and frustration of sorting through racks or scrolling through page after page of blazers and slacks trying to find budget-friendly options, focus your search on affordable retailers. You'll be able to make the most of your money by getting several pieces for the price you'd pay for a single item at more expensive shops, without having to sacrifice quality. By shopping at an affordable clothing boutique, you can build your office look for less and still feel confident and chic each day on the job. 
Invest in Versatile Staple Pieces
One of the best ways to save on professional attire, and make a small, starter work wardrobe seem a lot bigger, is to build your office ensembles from classic, staple pieces. Think neutral colors, office-friendly flats and a few sleek pairs of slacks. Once you've checked the basics off your work-wear shopping list, you can mix and match pieces to create endless looks, add in newer, trendier pieces over time and avoid getting stuck in a wardrobe rut rotating through the same few outfits each week. 
Better yet, invest in versatile pieces like a stylish shift dress that can go from your morning meeting to your friend's birthday dinner with ease. Paired with a professional blazer for the workday, or with heels and bold accessories for your night out, this wardrobe staple can work overtime, making it well worth every penny.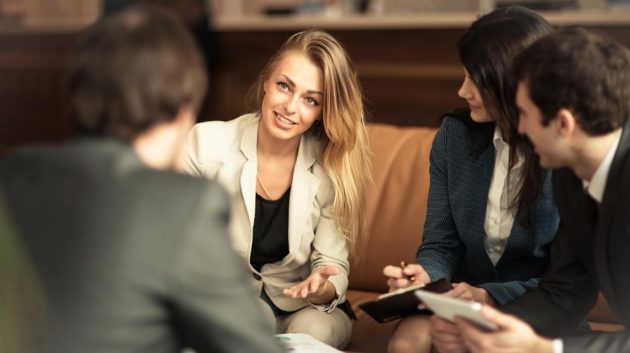 Stock Up on Jackets and Blazers
Never underestimate the transformative power of a sleek blazer or structured jacket. Not only do these pieces instantly add the "business" touch to an otherwise casual look, but they are also just plain empowering. If you've ever slipped into a blazer and felt that instant confidence-boost, you know exactly how the right jacket can be just what you need to enhance your ensemble. 
Purchase a few sharp blazers or jackets for an affordable way to make any look feel more professional. Versatile enough to wear over a blouse and slacks or your favorite work dress, this layering piece will become a timeless part of your 9 to 5 wardrobe. 
Another advantage to this quintessential work-wear staple? It can help you transition your professional garb from one season to the next. So, that sleeveless blouse you bought for summer at the office can now work for winter, too. Just throw on your go-to work jacket and you're ready to brave those chillier temperatures. Whether you opt for a chic tweed jacket, a bold printed blazer or a more neutral version of this office-ready outerwear, you'll definitely want to invest in this work wardrobe essential.
Build Your Work Wardrobe Over Time
Resist the urge to go on an all-out work-wear shopping spree before your first day on the job, which will not only cost a good portion of your first paycheck but might also leave you with a bunch of clothes you may soon realize you don't even need. While it's wise to pick up the basics before the start date of your new role, shelling out a pretty penny on a whole new wardrobe before you've even spent a whole day on the job might not be the most cost-effective way to go. 
You may get to the office only to realize that the dress code is a little more formal than you initially thought. On the flip side, you may look around and find that your co-workers are more "casual" than "business" in their daily workwear. 
Play it on the safe side and only invest in neutral work-wear staples to get you through week one at the office, and opt to build your professional wardrobe over time. This will not only allow you to save in the short-term by spreading out your purchases, but also give you a chance to get to know the dress code and adjust your shopping strategy from there.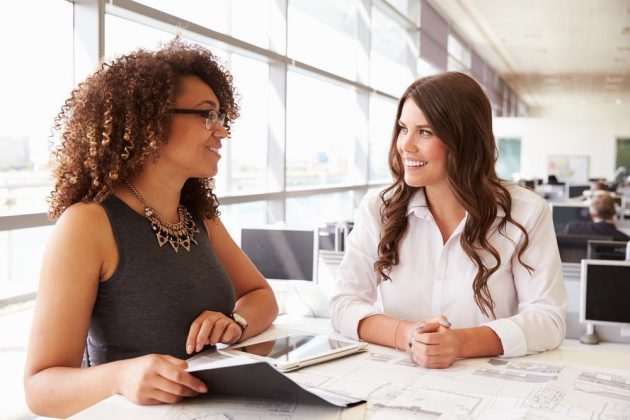 Make "Dress for Success" Your New Mantra
When you're creating your work wardrobe for your latest career move, keep in mind that dressing for success shouldn't break the bank. Look for affordable pieces that make you feel confident, polished and ready to take on another day at the office. After all, the right outfit can make a big impact and a winning work wardrobe will not only help you make a great impression on the job but will hopefully help you feel empowered to reach for your career goals, too.