Various health conditions can impact our body in several ways, and sometimes our skin and muscles can become affected. While many people look to drugs and other medications to assist with this, there are some clothing options that have proven to be very beneficial.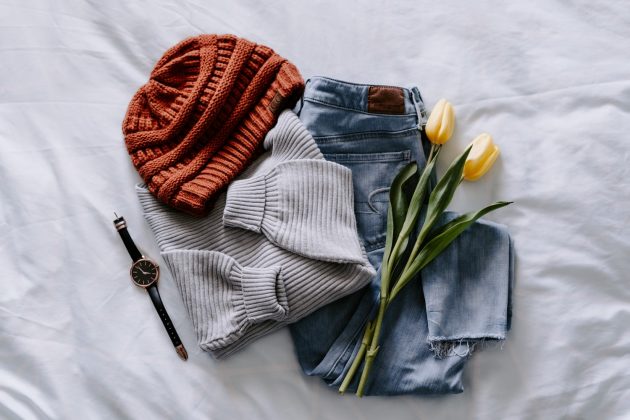 In this article, we are going to take a look at these different garments, which can help ease pain and discomfort. Interested? Then let's get started.
Compression socks and slippers
The role of compression slippers is to assist with swelling and pain around the feet, lower legs, and ankles. They achieve this by allowing your muscles to relax, therefore helping your blood vessels work better. They are incredibly beneficial for individuals with circulation problems such as diabetes or varicose veins, as well as for people that are pregnant or just had surgery.
Furthermore, for surgical approaches in treating varicose veins, you can find a vein clinic in Phoenix, New York, Chicago, Los Angeles, Houston, or any other location that can help you.
Bralettes, sport bras and soft cup bras
Bras aren't exactly the most comfortable garment; however, they provide much-needed support, especially for pregnant and new mothers. Soft cup bras, bralettes, and sports bras are a great alternative as they don't include any hard wires. Alongside this, there are options that are easy to put on for those with arthritis and other similar conditions.
Easy on shoes
Another clothing item that can be of great help to those with pain and discomfort are easy on shoes. These can be slipped on conveniently and are often made out of softer material to assist aching feet. Alongside this, they come in a range of different styles, so there is something for everyone. Check out these outfit ideas with slip-on sneakers if you are in need of some inspiration!
Chaffing bands
Chaffing is an irritation to the skin and can be extremely painful when it reaches a severe stage. While some individuals recommend using baby powder or Vaseline, chaffing bands are a great option to wear underneath your clothing. Silicone bands hold them up in place all day long, and they come in a variety of different colors and styles.
Posture shirt
Poor posture can cause a lot of pain, and it isn't always easy to fix. Posture shirts are a relatively new invention that helps keep the shoulders correctly positioned. While there are other devices that can achieve this, it offers convenience and more comfortability. Some of the other benefits include accelerated healing, decreased wear on tear and joints, and improved blood flow.
100% cotton material
Eczema is a condition that involves inflammation of the skin. While the severity can vary, it can be extremely itchy and painful, especially for infants. 100% cotton material is said to be the most recommended, as it is soft and cool. It is also great for allowing the skin to breathe, as it absorbs moisture and sweat.
And that's it. These were six different clothing items that can help ease pain and discomfort. While they all work for different conditions, they each have many proven benefits, with some individuals swearing by their results.
What do you think? Are there any other items that you would add to this list?