If you wear eyewear, then you probably know that they dominate your face more than anything. With the right kind, you can really accentuate the shape of your face, and stay with the trends. 
Our Instagram feeds were flooded with tiny frames in 2018. This year will bring a bit of a change! Read on to find the best eyeglasses for those who want to stay in style this year.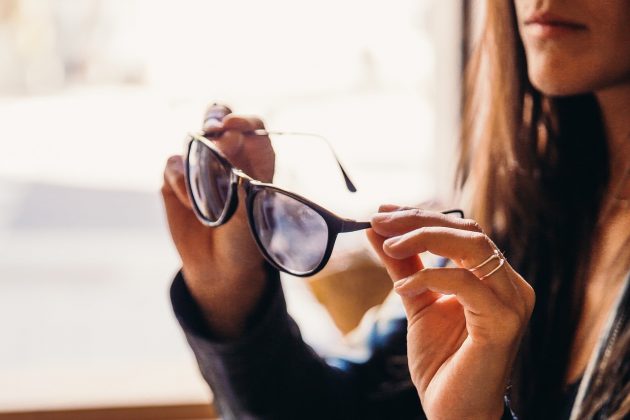 Patterned Frames
Prints are great for the spring, so incorporating prints and patterns in our eyewear seems like a natural next step. Patterns add a bit of a fun. So, if yours is a fun and easy going personality, patterned frames aren't something you should be missing on. Go for a classic tortoiseshell frame and if you're really adventurous, animal prints are excellent too. 
Geometrically Shaped Frames
Geometric shapes in a range of materials and cute colours will be making an appearance this year. Go for pastels like pinks, greens and blues to get into the summer vibe. Neons are great if you're looking to make a bold statement. We personally love incorporating purples and oranges to our eyewear as a fun statement piece on a night out.
Jewel – Encrusted Frames
Feeling a bit extra? Jewel encrusted frames are the way to go! After sparkles everywhere, from tees to armpits, it's not surprising they made their way into eyewear They made an appearance on the Prada and Jeremy Scott runways too! Bedazzled frames are a great way to give your 2019 outfits a bit of an edge.  There's never any harm in a bit of bedazzling, is there?
Red Frames
Versace showed off triangular sunglasses with a bright red frame against a soft blue lens and we're sold! There's nothing that gets attention better than red. And if you're going to wear red, then why not your glasses. Red frames are a blast from the past that is making an appearance on runways this year and we can't wait to get our hands on a pair!
Triangle Shaped Frames
Who would have thought triangle shaped frames could be a thing. But when Burberry does it, there's no question about it becoming the next in thing. Burberry stunned their audience at their fashion show with their latest downturned triangle-shaped frames with a slightly rounded top. The frames give a very retro vibe and are an excellent statement piece for those hoping to make a bang with their outfits this year! But before you choose triangle shaped frames, figure out if they would do well with your face shape. 
Round Throwback Frames
You may be thinking of Albert Einstein when you think of round frame glasses but believe me, these are going to be a hit. Glasses designers like KaiOptics.com offers an Aube frame that brings a modern touch to the round frame.
Square Frames
Yes! Big square glasses are no longer reserved for the '70s only. They're perfect for anyone looking to capture a classic and timeless retro style with a vintage charm that cannot be imitated by anything else. You can't go wrong pairing them with a t-shirt and high waisted jeans. It's the statement eyepiece that everyone needs in their collection this year! 
Choose your eyewear with care. Before you commit to a trend, try it out. It should suit you first.