Tired of looking old? Miss the vibrant days of your youth? Well, with a plan and some healthy attention to detail, you can shave years off your life and look younger than you truly are. It's all about working with what you have!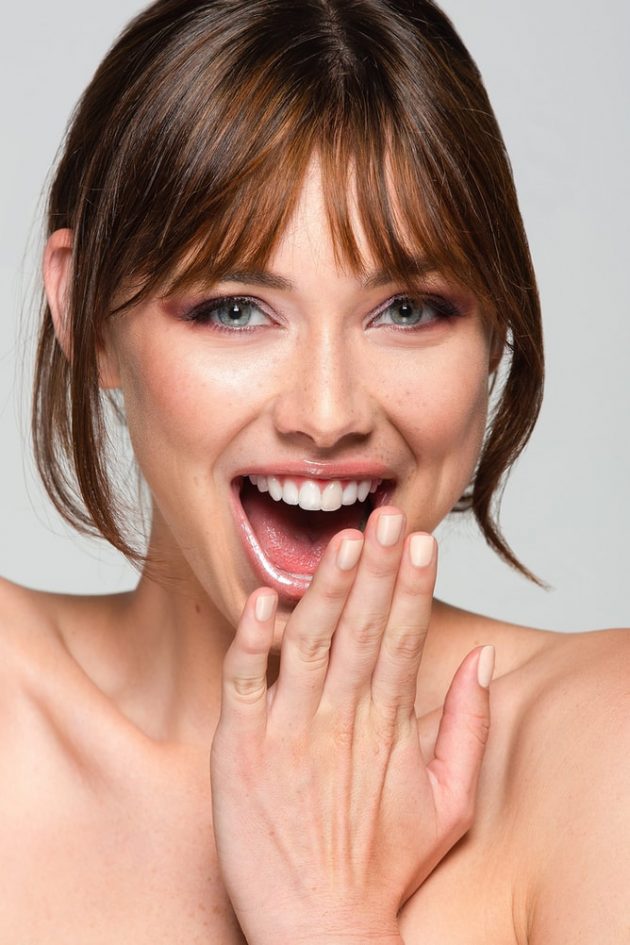 6 Ways You Can Look Younger
While it's impossible to change your biological clock, you can make sure you appear younger. It's all about taking care of yourself and being mindful of the image you project. Here are a few helpful tips, techniques, and words of advice:
Wear Sunscreen Daily
It's important that you wear sunscreen when you're laying by the pool or spending the day at the beach, but it's just as important on a day-to-day basis. Whether you plan to be outside for five minutes or five hours, daily application of SPF 15 (at a minimum) will keep your skin looking younger.
Don't believe it? Consider a study in which a group of people were instructed to wear sunscreen every day. They were compared to a control group that wore no sunscreen. By the end of the study, those who applied sunscreen every day showed 24 percent less skin aging.
Use These Skin-Friendly Supplements
In addition to protecting your skin from harmful UV rays, you can rejuvenate your skin by adding the right nutrients and supplements to your diet. Some of the most skin-friendly supplements include vitamin C, B vitamins, primrose oil, fatty acids, tulsi, and turmeric.
Address Hair Loss
Premature hair loss can easily make you look older than you are. If you're one of the millions of women who is experiencing thinning hair, you should try exploring some different options – like low level laser therapy (LLLT).
LLLT is a safe method of regenerating hair follicles by increasing energy and blood flow in the scalp. You simply wear a laser cap for 30 minutes per day at home (or anywhere) and you'll typically see hair begin to regrow within weeks.
In addition to addressing hair loss, you should also be more mindful of how you style your hair. According to celebrity hairstylist Frederic Moine, long bangs are a great choice.
"Longer bangs are ideal to help mask the aging process since it softens the facial features, emphasizes the eyes and also can discreetly hide fine lines and wrinkles," Moine explains. "It's best to add layers so that there is movement and texture, rather than having stiff, coiffed hair that looks like a helmet."
Regardless of what you do, it's necessary to take care of your hair. It's one of the defining characteristics of your "look" and will have an impact on how youthful you appear to be.
Dress Appropriately
Your fashion and style choices will make or break your look. It's very important that you dress appropriately for your age. This does not, however, mean you have to wear the same things that everyone else your age is wearing. Here are some pointers:
Avoid wearing anything too trendy (it can make you look like you're trying too hard).
Don't wear baggy clothes – buy clothing that fits.
Avoid over-accessorizing. Instead wear subtle accessories with one statement piece.
Update your wardrobe, but don't try to look 16. Age-appropriate clothing that's flattering to your shape will serve you well.
Improve Posture
If you slouch, lean, or hunch over, it's going to make you look older than you really are. Correcting your poor posture will, as a result, make you look younger.
There are a variety of exercises that will help you strengthen your core and back muscles to prevent poor posture. However, much of improving posture has to do with intentionally training yourself to stand straight and pull your shoulders back.
Use the Right Cosmetics
Don't skimp on makeup or skincare products. Buying high quality cosmetics with real ingredients will keep your skin looking fresh and nourished. When you find a product that agrees with your skin, continue using it. Constantly switching back and forth between products can do more harm than good.
Look Good at Any Age
It doesn't matter if you're 25 or 85, there are ways to look healthy, happy, and vibrant. The key is to embrace your natural beauty and to accentuate your best features. By combining an authentic approach with the tactics discussed in this article, you'll find yourself looking younger by the day!