Summer is here in all her shining glory, and if your closet needs a revamp just in time for the warm season, you've got some great options to choose from. Keep this summer's fashion trends in mind as you start shopping and add some fantastic staple pieces to your wardrobe.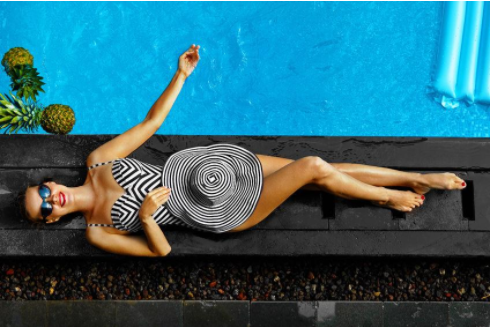 A Straw Hat
Evoke the elegant refinement of Hollywood starlets of yesteryear with a revamped straw hat. Nothing helps block the sun's bright rays better than a wide-brimmed golden straw sun hat. Think farmer chic, and up your fashion game with fantastic straw hats sure to impress. Not all straw hats are created the same; find a variety of styles with varying brim lengths, head shapes, and detail accents.
A Midi Skirt
Want to add a beautiful feminine touch to your wardrobe? Check out this summer's midi skirts trend. From solid colored to delicate prints and everything in between, you can find a variety of flattering midi skirt styles.
A Crochet Bikini
Crochet isn't just for your grandmother. Crochet bikinis are making a serious splash this summer, and this comfy swimwear option will have you looking trendy and chic while lounging poolside. Crochet swimsuits offer festival vibes and you have plenty of knit styles to choose from. You can find crochet swimsuits in all sizes, styles, and colors.
Some Patriotic Swag
Nothing says summer better than some good old fashioned American flag swag. Whether you're planning for a Fourth of July shindig or just want to show your patriotism, some red, white, and blue apparel is always in style. Grab that quintessential USA tank top and pair with your Daisy Duke's for a classic All-American summer style.
Some Boat Shoes
Summer sun and hot sand can result in some less than fun walks down to the water's edge. Don't burn your feet on sand that feels like lava; keep those tootsies protected with the proper footwear that adds a special something to your outfit. While flip flops work in a bind, they're not always the most fashion forward option. Consider investing in a pair of stylish boat shoes from Sperrys. This classic footwear option will give any outfit that nautical touch, and keep your feet protected from the hot pavement and sand, no matter where your summer holidays take you.
A Bodysuit
Every gal needs a stylish bodysuit in her wardrobe. Leotards aren't just for ballerinas in today's fashion world. Bodysuits now come in a variety of designs. Whether you're looking for a spaghetti strap style, long sleeved option, open-back or plunging front, you can find the perfect bodysuit for your style and body type. This wardrobe staple is flattering, comfortable, and easy to pair with a variety of bottoms. Wear your bodysuit with your new midi skirt, toss on a pair of Levi's, or dress it up with some fancy shorts. Check out the awesome selection of bodysuits from Missguided.
Sunscreen
Okay, so maybe it's not exactly a closet staple, but we couldn't leave sunscreen off the list. Any time you head outside, make sure you're keeping your skin protected with summer's top accessory—SPF. Sun protection isn't limited to sunscreen options. You can find plenty of makeup lines that incorporate SPF protection in their formula—a smooth complexion and sun protection wrapped in one great package. Remember that it's important to reapply your skin protection every two hours—more frequently if you're splashing in the water.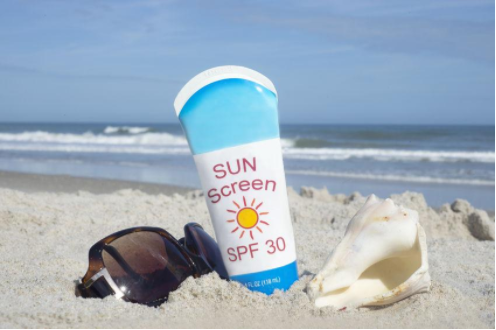 Elegant Shades
Your skin isn't the only thing that needs protecting this summer. Keep your eyes protected with a pair of stylish, polarized sunglasses. Polarized shades can cost a bit more, but the investment is more than worth it. The summer's bright rays can easily pierce our retinas, and it is possible to damage those peepers in the hot summer sun. Whether you opt for designer shades, choose from Ray-Bans massive selection, or head to Sunglass Hut, you'll find plenty of elegant shades made to frame your face.