Every morning it's the same story: You walk to the mirror and it looks like a raccoon is staring back. What is with the puffiness and dark circles? Why does your under eye area look as though you haven't slept in years? Is this a problem that caffeine can fix or do you need a trip to the dermatologist?
For many women, dark circles mean trying an eye cream. Many eye creams say they help with hydration and the prevention of fine lines and wrinkles, but do they actually work?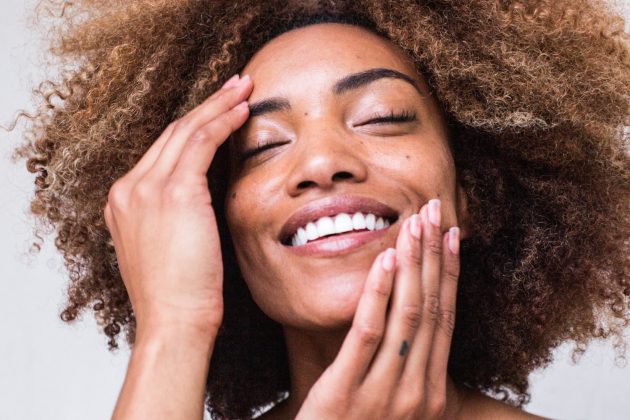 It's an ongoing debate.
With all the serums, retinol treatments, and sunscreen available, you'd think that determining the best under eye cream would be an open and shut case, right? Wrong. Depending on who you ask, eye creams are excellent for reducing the appearance of fine lines and eye wrinkles. If you ask another person, they'll say that an eye cream negatively affected their sensitive skin and was full of irritants. When it comes to finding the best eye cream, it's going to depend on your skin type, the dermatologist's recommendations, and even genetics to some extent.
Eye cream is going to work differently for certain people with a delicate eye area, dry skin, or blood vessel issues. If you're lucky, you can use the same moisturizer as the rest of your face. If you're not, you're going to need some specialized products to help ward off the appearance of dark circles. If you've decided that you need an eye cream, do your research and find the best possible eye cream for your skin. Almost all skin types could benefit from hyaluronic acid, and you'll find this ingredient and many others in MIRA beauty creams. No matter what your under-eye area needs, MIRA beauty likely has a solution.
Do you need an eye cream?
Before you rush out to the store to buy a new product or serum, it's important to understand that the skin around your eyes is much more sensitive than the skin on the rest of your face. Even if you're tackling the look of fine lines and eye circles or you simply want some brightening and to firm up here and there, you need to be careful with the skin around your eyes. Though the industry has come a long way, you still want to keep your peepers safe from UV rays and other eye issues.
So, if you think you need an eye cream, it's best to start off with a lightweight formula. Look for products that stimulate collagen production, include ingredients like shea butter and green tea for hydration and a nice fragrance, and are free of parabens. It's also a plus to look for a concealer that includes SPF in the pigmentation. UV light can have a major impact on your under-eye health and can easily cause eye circles.
Find the right ingredients.
If you're going to buy an eye cream, you're going to want to look for some key ingredients. These often include peptides, vitamin C, ceramides, and elastin. These help fight the common signs of aging. Antioxidants, vitamin E, and collagen are all beneficial too. Make sure to review the ingredients list especially if you have allergies. If you can get all of these quality ingredients in a lightweight formula, it can be incredibly beneficial for your skin.
Since your eyes show wrinkles and fine lines because the skin is so fragile, it's important to do your best to take care of them. Between researching the best products for eye dryness to finding concealer shades that will match your skin tone, choosing an eye cream can seem overwhelming. Look for high-quality ingredients and always check product reviews. If you incorporate the right cream into your routine, you'd be surprised how much it can to do for your eyes.