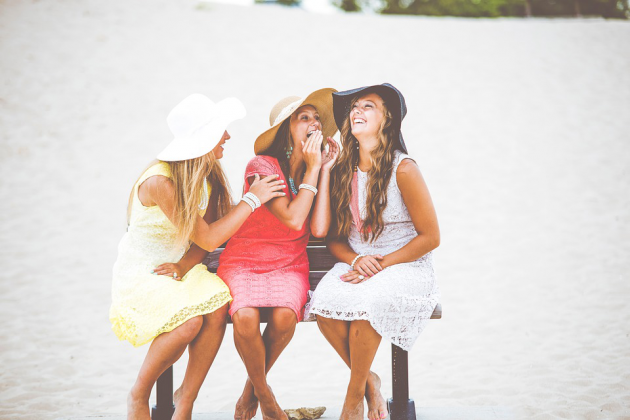 It may sound cheesy, but there's something intensely romantic about beach weddings. You know why most of us are still not over Cindy Crawford's wedding to Rande Gerber that happened way back in 1998? Because of two reasons: for one, Cindy and Rande were one of the first celebrity couples to get married on a beach in the Bahamas. Reason number two – the bride arrived bare feet.
Let's overlook the second point and concentrate on the first.
Not everyone wakes up one fine morning to find a beach wedding invitation in their email. So if you have got one, you are lucky! Your favorite couple has decided to lock their love at the beach and you are now stuck with a serious problem – you have nothing to wear!
Don't worry we have got your back! We've presented a few dress options below to help you figure out what to wear at the upcoming seaside soiree.
1) Maxi Dress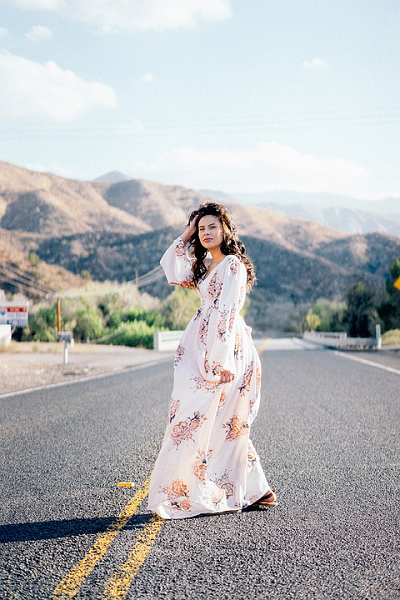 If you don't want the summer breeze to kick up your short flirty skirt every now and then, go for a statement maxi dress. You have several options – from an abstract print, a Boho maxi, and a sensuous front keyhole cutout maxi to scarf prints. You can go for any of these if the dress gives you a playful summer feel. After all, that's what beach weddings are all about!
Hair:

Loose wavy hair falling on your shoulders

Jewelry:

Chandelier earrings or simple silver earrings

Footwear:

Fancy flip-flops
2) Wrap Dress
A wrap dress in a striking hue (like yellow) and/or a bold print can work wonderfully well if you want to look dreamy, yet dainty and elegant! Choose a midi wrap dress in silk and you will be the belle of the beach ball.
Hair:

Wavy side part

Jewelry:

Statement necklace

Footwear:

Beach wedge sandals
3) Floral Print Sundress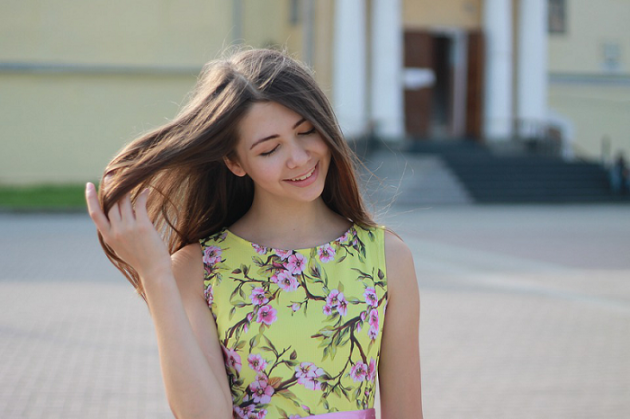 A beautiful sundress in a striking floral print is what you can wear to establish your own iconic style. Get a dress in black or bright pink with floral prints in gold or metallic tones, and let the contrasting themes do the talking. How about a pleated floral dress in a bright color of your choice? Sounds perfect for a beachside wedding!
Hair:

Braids with tiny flowers pinned in

Jewelry:

Simple drop earrings or studs

Footwear:

Espadrilles in nude colors
4) Ruffled Dress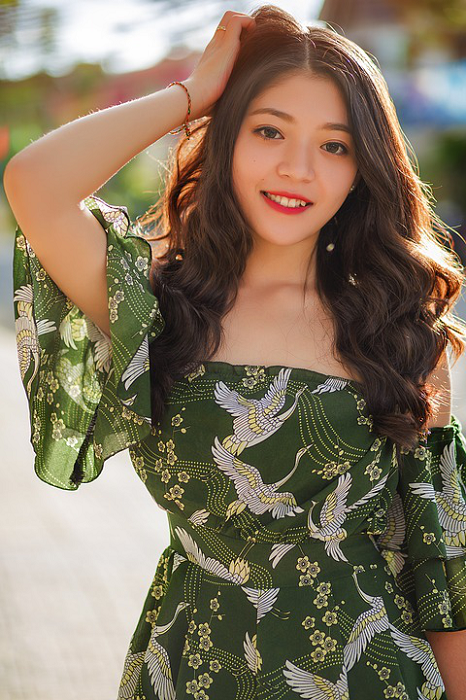 If you want to bring haute couture to the beach, go for a mermaid-inspired ruffled gown or a maxi dress with ruffled overlays. A sunny frock in bright hues like yellow or orange and ruffled sleeves is also a great idea. Ruffles are summery so you will never go wrong with them; you only have to wear them with confidence. Grab a ruffled off-shoulder or a ruffled-sleeve dress before it goes out of vogue.
Hair:

Free falling curls

Jewelry:

Statement earrings

Footwear:

Lace-up flats
5) Off-Shoulder Dress
Wear an off-shoulder tea-length dress to the beach wedding and forget that it is summer. You can choose a versatile dress that fits you perfectly and can be worn either on one shoulder or off the shoulders, depending on your preferred style. Choose soft colors like pale blue or off-white. Floral prints also look great on off-shoulder dresses.
Hair:

Messy bun with face-framing long bangs

Jewelry:

Pendant necklace or statement earrings

Footwear:

Ballerina flats
6) Jumpsuit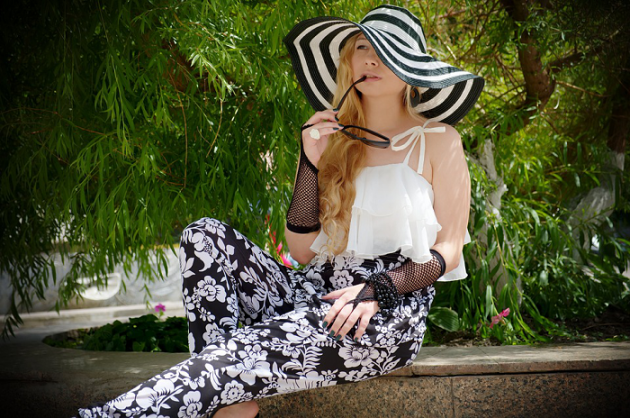 Be the daring soul who ditches the clichéd gowns to show up in a jumpsuit at a wedding. A flattering jumpsuit is what you should wear to a beach wedding if you don't want to compromise on comfort while looking gorgeous. Cold-shoulder jumpsuits are a great option for beachy affairs. Unlike dresses, jumpsuits can look plain and boring when not paired with bold accessories. Choose from a wide array of beautiful earrings that make a statement to give your ensemble the wow factor.
Hair:

Low ponytail

Jewelry:

Large gold earrings

Footwear:

Wedge espadrilles
7) Lace Bodycon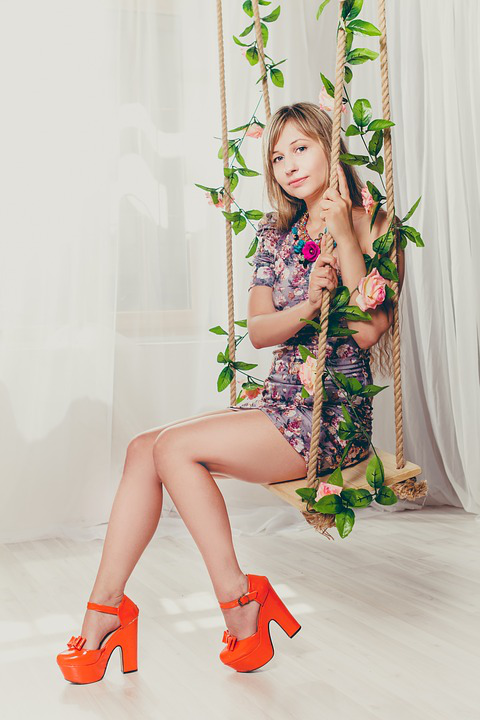 Include lace in your beach wedding attire to give it a feminine look. This can be in the form of a midi bodycon dress with lace bodice or a mini bodycon dress with lace overlay. If you want to make it dramatic, go for a sequin-and-lace bodycon dress, but wear it only if you are confident enough to pull it off. A sequin dress at the beach is not everyone's cup of tea!
Hair:

An elegant up-do

Jewelry:

Diamond studded gold necklace

Footwear:

Gladiator sandals
8) Satin Slip Dress
Take inspiration from Kendall Jenner and get yourself a satin slip dress for the upcoming beach wedding. You can wear it beneath a shirt to straight-up slay your beach look. Donning your fancy slip dress over a plain white tee will also give you all the cool-girl vibes you need for a beach wedding.
Hair:

A half-bun or a low ponytail with middle parting

Jewelry:

A bold bracelet

Footwear:

Sneakers or summer shoes
Because it is a beach nuptial, it is going to be less dressy than a chic city wedding. Try not to wear over-the-top dresses. Gowns and stilettos will give you a tough time!  With this in mind, you can say "I do" to any of the above dresses even though you're not the bride. These are the right choices for both, formal and casual weddings. It's going to be fun on the beach, so relax, enjoy the exotic food, and look your best.