After the craziness of the last couple of years and all the stay-at-home orders and other restrictions that have come along with a global pandemic, many of us are planning our first proper vacations in a long time.
Whether you're going to a beach locale where you can do nothing but swim, soak up the sun, and sip on cocktails, or plan to head off to a city destination for a cultural escape, etc., you don't want to be loaded down with a bulky, heavy bag that's a pain to move. As such, it pays to follow a few tips to pack lighter for your vacation and concentrate on having fun rather than lugging a suitcase.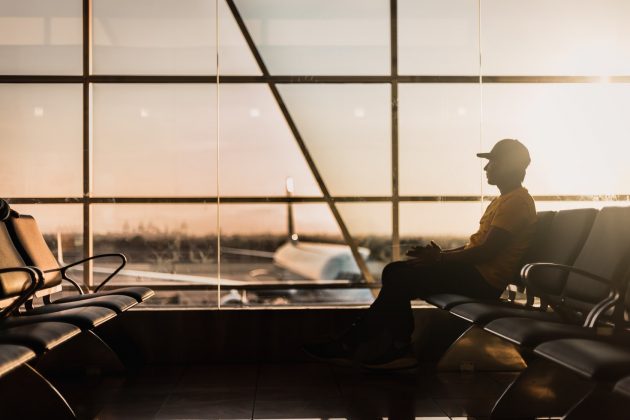 Don't Leave Packing Until the Last Minute
Firstly, you'll find it much easier to keep your packed items minimal if you give yourself plenty of time to consider what to take away with you. When you're trying to pack at the last minute, it's hard to think clearly, and you'll end up throwing in all sorts of gear that you don't particularly need to take along with you. If you start packing as soon as possible, though, you'll have the time and energy to create a strategically planned checklist to follow, and you'll keep your suitcase lighter in turn.
Choose a Smaller, Lighter Suitcase
While the specific items you take away with you make a big difference to how heavy your bag becomes, so does the actual suitcase you choose in the first place. As a result, utilize the smallest, lightest bag you can so you don't get tempted to pack more than you actually need or add unnecessary weight via the suitcase material, fittings, design, etc.
The sooner you can get used to only having a certain amount of room to play with when you travel, the more effectively you'll pack. Before you start putting goods in a suitcase, stop and think if you could choose the next size down, instead.
Put in Clothing that Mixes and Matches and Doesn't Weigh Too Much
Another way to avoid a bulky, heavy bag is to pack clothing that mixes and matches well. When you select versatile pieces that work with each other, you can make multiple outfits from the same limited items. For example, you can pair comfortable leggings with some fun graphic tees and a long cardigan for plane rides and days out exploring, or use them under dresses to keep your legs warm and even as workout pants when exercising.
Plain colored t-shirts and long-sleeved tees can go with numerous skirts, jeans, and pants, while a scarf will keep you warm while traveling, cover up your shoulders if you need to enter sacred temples and the like, and dress up an outfit when you're headed out at night or someplace fancy during the day.
Also, as you go through your wardrobe, pay attention to the weight of different items. Wherever possible, opt to place lighter clothes in your bag that won't weigh it down. For example, a puffer jacket is better than heavier suede or leather options, while leggings and light cotton pants weigh significantly less than multiple pairs of denim jeans.
If you're headed to a winter destination or plan to do a lot of walking, hiking, and other outdoor activities, it pays to check out outdoor stores. They typically sell clothes designed to be as light and weather-proof as possible, which keeps your luggage in check. For the heavier goods you want with you on your trip, such as knee-high boots and big woolen coats, consider wearing them onboard flights to save room and weight in your bag.
Opt for Travel Appropriate Toiletries to Save Room
Next, don't try to fit heavy, bulky, full-size toiletries from your bathroom into your suitcase. Instead, buy travel-sized options of your favorite products or make your own by pouring liquids and balms, etc., into airline-friendly empty plastic containers. Many brands have mini versions of their top products on sale for frequent flyers, but it's also easy to source small empty bottles and jars that you can fill up with your preferred goods for time away.
Go Through Your Bag a Second Time and Remove Things
Lastly, don't pack once and leave it at that. Instead, go through your bag a second time and see how many things you can remove. Most of us will find that when we reconsider, there are plenty of things we initially placed in our suitcase that are not as crucial as we first thought. Leave some time in between packing sessions so you can come back and look through the contents with fresh eyes.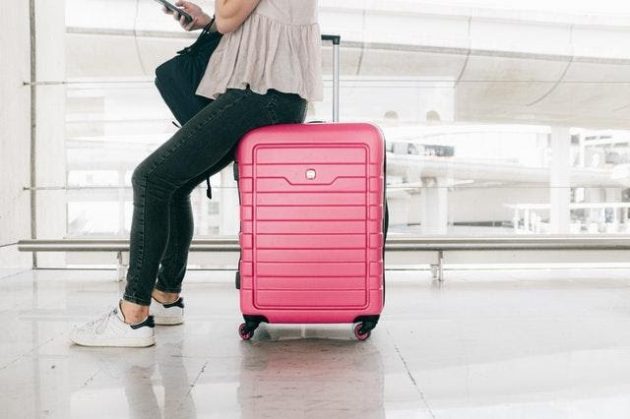 Going away is fun and exciting but can get frustrating if you constantly have to lug around a bulky, heavy bag that's hard to move. Follow the tips above to minimize your luggage and enjoy your travels that much more as a result.