The shoe industry in the United States alone is worth about $80 billion, and it isn't showing any signs of slowing down. 
When you have a passion for the industry and have a great collection of your own, you might want to start learning the ins and outs of shoe design. By learning these aspects of the industry, you'll learn so much more about fashion.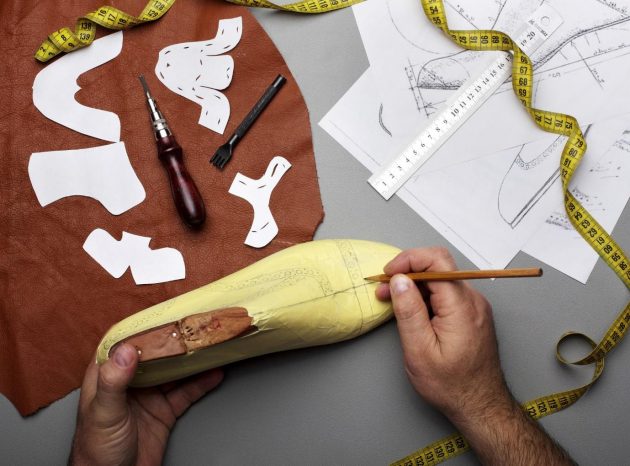 Whether you are just dabbling in information or want to carve out a career, follow the tips below. 
Become a Fan of Shoe Designers and Figure Out the Basics and What Makes Them Different
As with any other industry, there are giants in the world of shoe design that have paved the way. If you want to leave your own mark, it starts by learning under the greats. 
For instance, if you love Balenciaga shoes, start to study and breakdown the commonalities between these design principles. 
Approach it like a fan at first, taking inventory of your own collection, studying which shoes are set to come out, watching fashion shows, and simply shopping and window shopping. This can help you learn more than you could ever imagine. 
Grab an Artist's Pad and Constantly Practice Your Drawing Skills
If you're a fashion lover, you probably understand how important drawing skills are to the industry. 
Learning the ins-and-outs of shoe design, as with mastery in any other industry, will take some time. In the meantime, you need to be building your drawing skills so that they match up with your knowledge when the time comes.
Go out today and purchase an artist pad that allows you to practice drawing to your heart's content.
Don't worry about them being any good at first. Simply become accustomed to bringing drawings to life and taking what's in your mind and putting it on the pad.
If you really want to get some practice in and archive all your drawings, it may be worth your while to purchase a digital tablet that is excellent for graphic design.
This is how many people in the industry are working these days anyway, so the sooner you get accustomed to this equipment and software, the better.
Take Some Coursework in Shoe Design
There's no substitute for getting the direct knowledge and training under experts. 
Look up the fashion and design schools nearest you or online and begin completing coursework and degree programs that will teach you the skills that you are looking for. After completing this work you can get certifications and degrees that will launch you into the industry. 
You should also apply for internships, mirror or study under people that are currently working in the industry so that you can learn the ropes. 
Master Shoe Design By Setting the Right Foundation
These tips will be a goldmine if you are interested in getting started in shoe design. Use them as a foundation so that you can begin learning the skills that matter the most. 
For more on DIY fashion tips, keep checking back for our content.