Shopping for dad can be challenging. You want the guy to be stylish, but he's just so stuck in his ways, and rarely ventures beyond the traditional – whether that's jeans and t-shirt, button-ups and khakis, or the conservative three-button suit. Besides, whenever you try to ask him what he wants, he gives you the old, "Oh, I don't need anything" line. It makes Christmas and birthday shopping a frustrating, futile affair. 
But shopping for dad doesn't have to a slog. Ignoring his "I don't need anything" assertion (he definitely does need new clothes, and you're going to buy them), follow these few, simple rules when shopping for dad.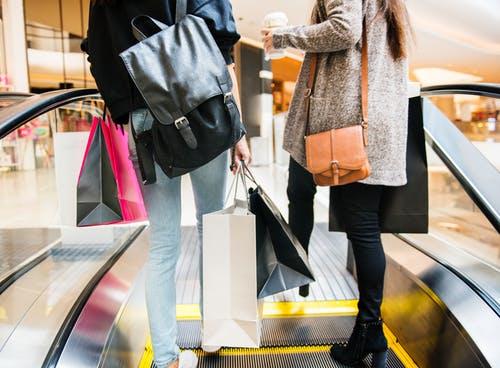 Use What You Know About Him
Is your dad a salt-of-the-earth guy's guy who likes sports and grilling and so forth? Is your dad an erudite patron of the arts, who likes the opera and reading old books in his study? Is your dad a world traveler, someone whose thirst for adventure constantly takes him to new places? Keep in mind what your dad's interests are when you shop for him. 
For instance, if he's a world traveler, don't get him anything too boxy or restrictive; just look for the best merino wool travel underwear and shirts you can find. If he's really into the arts and the finer things in life, don't try to dress him in a band tee and ripped jeans; celebrate his personality with a handsome paisley scarf or new tie. You get the idea!
Shop for Comfort
Most dads are at a point in their lives when they just want to be comfortable. After all, they raised you, and you were a handful. To that end, choose clothing that not only looks good but feels comfortable as well. As mentioned, merino wool clothing is a good choice, since it's soft, wicking and breathable, but can also be made stylish. 
Relaxed fits and comfortable fabrics are the way to go. That doesn't mean you have to buy him sweatpants, mind you. 
Think Age Appropriate, But Have a Little Fun
If you want to buy something your dad will actually wear then take a look at what he wears now, and see if you can liven up the core concept. That means staying age and style appropriate, but mixing it up with a few fun twists. If he is a "khakis and button up" kind of guy, surprise him with a patterned button-up, something that incorporates a little color. If he is a "jeans and t-shirt" guy, get him a well-fitted t-shirt in a good material – something minimalist and well made. 
Finally, if you want to shop for your dad so that you both end up happy, why not make a day of it… with him. Turn the gift into a collaborative excuse to spend quality time together. Solicit input from him, and offer input of your own. Not only will he cherish the time you two spend together, but he'll finish the day looking much better than when he started it!