If you're one of those wondering whether to opt for laser hair removal or stick to waxing and shaving, you've come to the right place. Statista reports that the global market for laser hair removal is expected to reach up to USD$1.89 billion by 2031, which means the demand for laser hair removal is increasing.
However, some remain skeptical about the effectiveness, safety, and worthiness of the aesthetic procedure. This article will discuss the important facts about laser hair removal. Read on, so you'll know what to expect from the cosmetic procedure.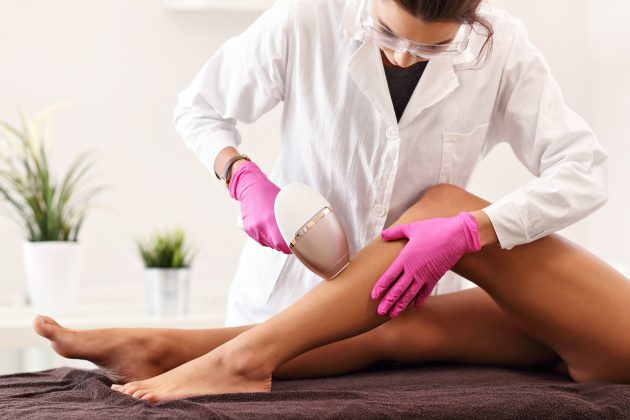 Laser hair removal: What is it?
For starters, laser hair removal is an aesthetic, non-invasive procedure that involves removing unwanted body hair. Although some people accept their body hair, there's nothing wrong with wanting to remove it permanently. Others choose laser hair removal to get rid of hair from certain body parts, like the face, legs, underarms, back, and bikini area, for personal reasons.
How does it work?
During the procedure, a dermatologist will use concentrated light beam to perform selective photothermolysis. The heat from the laser targets the hair and its follicles, destroying and stopping future growth.
As painful as this sounds, laser hair removal causes minimal pain. But if you're looking for a more pain free laser hair removal procedure, you may opt for one called Soprano ICE.
This type of laser hair removal procedure utilizes three different wavelengths combined to come up with a painless, speedy, and more efficient hair removal treatment that can work on all hair and skin types. Soprano ICE is also considered by many as the best hair removal technology available on the market today.
What to expect
For first-timers, going for laser hair removal treatment can be intimidating. Knowing what to expect from this procedure may help allay your doubts or fears.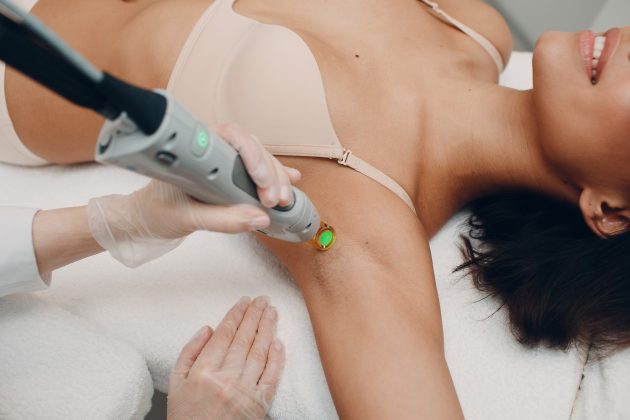 Preparation
Before you undergo laser hair removal, you need to select a doctor with an aesthetician's license, which makes them qualified to work as a laser hair removal specialist. You'll have a consultation with your dermatologist, who will check the body part or area you want treated.
Your doctor may ask some questions about your shaving or waxing habits. They may also review your medical history, current or possible health conditions/allergies, as well as the benefits and risks to determine if laser hair removal treatment is appropriate for you.
After the consultation, your doctor will then schedule your first laser hair removal session. The number of sessions usually depends on your skin and hair type and the body area that will be lasered.
In preparation for your first hair removal session, your doctor may advise you to avoid plucking or waxing your hair for four to six weeks prior to the treatment. Then 24 hours before your laser hair removal procedure, you'll be advised to shave the area so the laser beams can easily locate your hair follicles.
Procedure
Before the hair removal procedure, you'll be given the option to get a topical anesthetic to reduce any discomfort or sting you may feel during the treatment. They'll apply the numbing anesthetic 20 to 30 minutes prior to the procedure, particularly in highly sensitive areas like the underarm and bikini area. They may also ask you to wear eye protection. The laser equipment will then be adjusted based on the thickness, hair and skin color, and location of the treated area.
Next, your dermatologist may test the laser equipment by giving a light pulse to the area and observing for several minutes to check for irritations or any negative reactions. You may feel a light sting or pinprick against your skin, which is completely normal.
The entire treatment usually lasts for a few minutes to an hour, depending on the size of the area treated. Once the whole treatment procedure is complete, the doctor will apply anti-inflammatory cream/lotion or ice packs/cold water to ease the discomfort. They will schedule the next laser session for the next four to six weeks until such time that your hair stops growing.
After the procedure
Expect that there will be some redness in the recently treated area, which is also normal. Some people may describe the feeling as something similar to a mild sunburn. You can relieve the discomfort and redness at home with moisturizers and cold compress.
If you've had laser hair removal treatment on your face, you're advised not to use makeup or any facial products for 24 hours after the treatment. Over the next few days or weeks, you'll also be asked to avoid sunlight to prevent irritation.
Is laser hair removal safe?
Overall, laser hair removal treatment is safe and effective as long as it's done by a licensed and certified dermatologist or aesthetic technician. In fact, 87% of previous laser hair removal customers said they'd receive the treatment again.
When will you see the results and for how long do they last?
You'll most likely see the results of the treatment immediately. After the first session, you may notice at least 10% to 25% hair reduction in the treated area. Although you'll be hair-free for the next few weeks or months, you must complete the scheduled sessions for the best results.
Conclusion
This aesthetic procedure is generally safe and effective for most people. To get the best out of your laser hair removal treatment, ensure you hire a reputable doctor for the job and follow their pre- and post-treatment instructions.