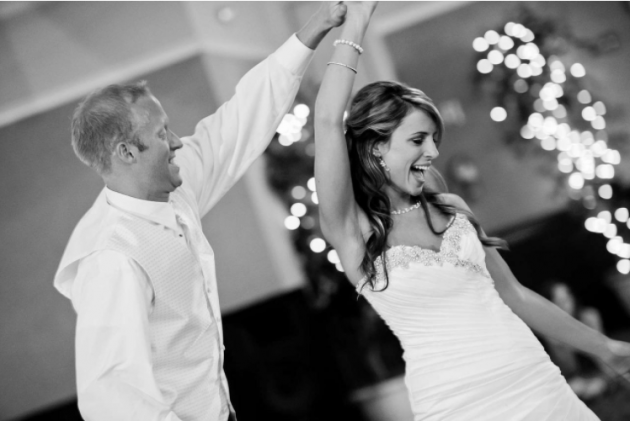 (Image source: www.pixabay.com)
Planning a wedding? Sometimes it can seem like it's more about pulling your hair out than having any fun at all. The thing to remember is that it's all about celebrating the love between you and your significant other. Therefore, the emphasis should always be about enjoying yourself…there's plenty of time for the boring stuff when you are married! Jokes aside, there are some sure fire ways to make sure you have a genuinely fun wedding.
Here are 7 fantastic ideas to set you on your way to marital bliss.  
There's nothing quite like the fun of a photo booth! Capturing some very special moments in a whimsical fashion, a photo booth is something that all guests will enjoy. Jump in, pull some silly faces and perhaps even include some fancy dress props! You can opt for ultra high definition quality (just check out the amazing options for photo booth hire in Sydney) for capturing those special memories with precision clarity. Or, maybe a vintage style photo booth might be just the ticket to fit a classic wedding with all the glam of yesteryear…wrapped up in one very fun package!
Make your very own Instagram wedding tag
For a wedding that is instantly hip and happening…pun intended…create your own Instatag for guests to use when uploading photos during the ceremony and reception. You could add the suggestion to use hashtags to place cards, napkins, etc. It's a great way to bring everyone together, and to get all your photos conveniently in the one place!
Decorate with childhood photographs
Nothing is cuter (and cheesier) than some photos of the bride and groom up to mischief when they were kids. It's even better if they are really embarrassing! Ask friends/relatives to dig up those special snaps that really show your significant other in their most giggle worthy light. You could use childhood photos to decorate the bathrooms, or string them up to display them at your reception.
Hire a caricature artist for your reception  
To create some shenanigans at your reception hire a caricature artist to capture the essence of your guests in all of their comic glory. It will make for a great laugh. Plus, it is something tangible and unique that your friends and family can keep as a memory of your wedding day, for many years to come.
First dance confetti drop (or glitter)
Your first dance will be magical. But, it will be simply fantastical should you stage a confetti drop to perfect timing when you both hit the floor for the first time as newlyweds. To really up the ante (presuming you aren't the fussy types) you could even use glitter! Who says you can't turn your wedding into a disco?
Install an anniversary pinata
As a decidedly more fun alternative to a guest book, try an anniversary pinata. If you are really feeling creative you can attempt a DIY version. Make sure you leave a space in the pinata for guests to fill with thoughtful notes for you to pop open and discover on your first wedding anniversary.
Give out hangover helper kits (and/or a midnight snack) as your favors.  
So, your wedding is going to be so much fun! But, just in case it's too much fun… it might be helpful (and just a little bit cute) to provide some hangover helper kits as wedding favors. Or, if your reception runs into the evening some really cool midnight snack packs won't go astray. Peeps will be putting your wedding down as one for the history books!
Making the most of matrimony
Life and love can be all too short. They say don't sweat the small stuff and learn how to laugh. Having fun with each other is the best way to make the most out of matrimony. So, why not kick it all off with with a bang? Who says tying the knot need be a sombre affair? We hope that we have inspired you to make your marriage one of merriment!