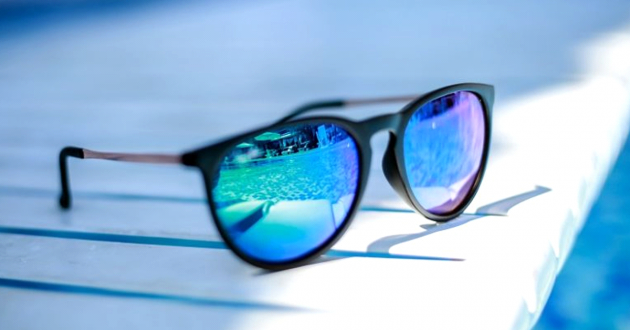 Well, sunglasses are something that not only adds boldness to your style but also help in shutting out the high-intensity, eye-piercing rays of sunlight. While there is a tremendous variety of sunnies to choose from, polarized sunglasses should top your list for the summers. Whether it's a beach vacay or a typical getaway, polarized glasses have got you covered against glare from water bodies and reflections from flat surfaces like hoods of vehicles and light-coloured pavements.
Further, as you read on, we will discuss polarized sunglasses and, why you should give them a try this season.
What are Polarized Sunglasses?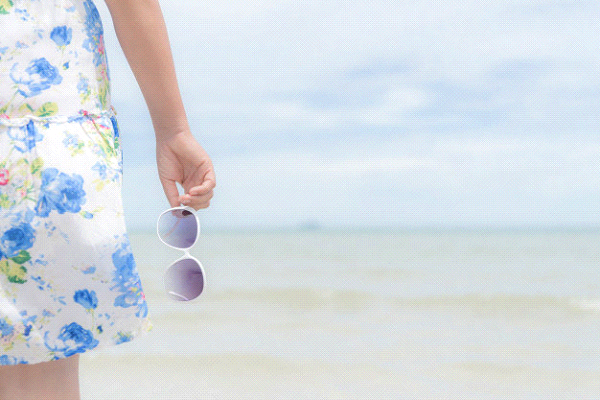 Usually, sunlight travels in all directions but, as soon as it strikes a flat surface such as any water body, hoods of vehicles, or light-coloured pavements, it reflects in a more polarized and uniform way which causes irritation and a high-intensity glare.
This flash can even prove dangerous to people while driving and, hence, polarized sunglasses are a must. A polarized sunglass comes equipped with a special filter that blocks the annoying reflection and protects the eyes against them. Earlier, the sunglasses used to be quite boring but now, you can truly flaunt them in style.
Polarized sunglasses are made up of a laminated filter that allows only the vertically oriented light to pass through, blocking the horizontal (polarized) one. Hence, you get a clear and vivid view of everything without any strain on your eyes.
Where can you wear Polarized Sunglasses?
Wear Polarized Sunglasses on Water & On Land
Whenever you are planning to go for water sports like boating, kayaking or rafting, never forget to take along your polarized glasses. These sunnies are perfect to reduce reflection and enhance visibility on a sunny day so that you can enjoy your beach vacations without any hindrance.
Polarized sunnies are also ideal while driving as they reduce the glare from flat surfaces and allows you to drive more safely and comfortably. The high-intensity flash can seldom lead to serious accidents.
UV Protection
Well, not every polarized sunglass will protect you against Ultraviolet rays. If you wish to protect your eyes against UVs, consider buying the ones with UV protective lenses.
Types of Polarized Sunglasses
Primarily, there are two variants of Polarized glasses – one with the 0.75 mm lenses and the other with 1.1 mm lenses. The thicker version comes with an extra scratch-resistant layer to improve the durability of the glass. However, they aren't any better than the thinner ones when it comes to polarization protection.
Advantages of Polarized Sunglasses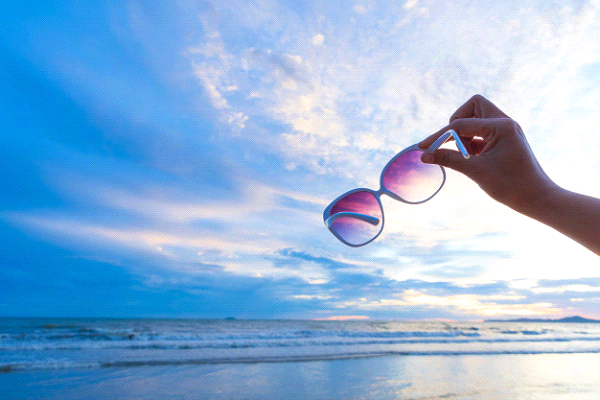 As mentioned earlier, polarized sunglasses improve your visual ability under sunlight and reduces strain on your eyes. They enhance contrast and balance the overall viewing quality so that you can enjoy sunny days without any worries.
Well, the polarized lenses also provide a true colour perception so that you can differentiate between hues even under direct sunlight.
Limitations of Polarized Sunglasses
You would be amazed to know that polarized sunnies are not always an ideal choice. The polarized lenses can affect your ability to views Liquid Crystal Displays (LCDs), light-emitting diodes (LEDs), as well as, your phone screen. Which means, it can also hamper GPRS screen visibility while driving. Hence, you need to choose a pair for yourself wisely.
This was all about the polarized sunglasses and, you must definitely give them a try. With a huge range of exclusive polarized lenses available even online, you can choose any of them to score style points this summer season.