If you like the idea of setting a trend rather than following one, there are many ways to turn your fashion ideas into a reality. Whether you want to produce new garments or would prefer to adapt the items you already have, the possibilities are endless. Here are 3 cool ways to design and adapt the contents of your closet.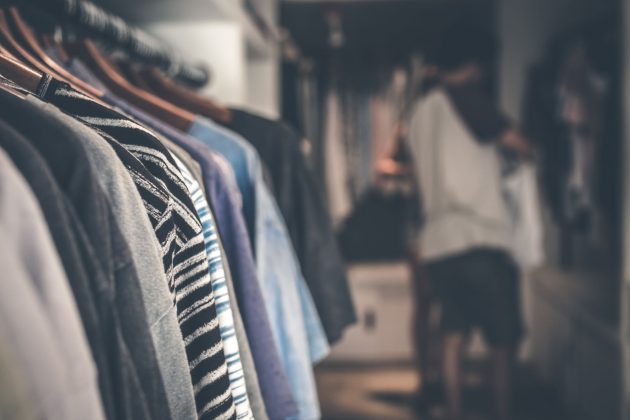 Create designs and have them printed
If you enjoy drawing and designing, why not consider having your artwork printed or embroidered onto clothing? You can create one-off personal pieces or, if you have kids, why not create matching sets for the whole family. If you want to take it a stage further, you might even consider having larger quantities printed and selling them as part of a small hobby business.
Whilst you can try printing onto clothing at home using t-shirt transfer paper, the quality won't be nearly as good as having them professionally printed. T-shirt printing companies like RushOrderTees will not only produce quality garments with no required minimum quantity but, to make the process even easier, also offer handy tips and design advice. It's a really fun way to show off your creative flair and gives you the chance to wear something that you designed.
Add texture and design with applique
The term applique comes from the French word 'appliquer' meaning to apply or attach, and that's exactly what applique is – the process of attaching one layer of fabric to a base layer. It is a relatively simple yet popular way to add designs to fabrics and is a great way to jazz up and adapt your clothing.
Elbow patches can transform an otherwise boring sweater, and patterned fabric put together to create a layered design can deliver a fabulous and unique look. Attach your applique pieces using fusible webbing and then sew around them by hand or with a machine to ensure that they will stand up to regular washing. Play around with color and texture and have fun with it – the only limitation is your imagination.
Jazz up your footwear
It isn't just clothing that can take on a whole new look. Footwear is also perfect for an overhaul. Adding a bit of bling to your sneakers with some rhinestones and glue is very popular these days, but if you want to create something really different, decoupage could be of interest.
To decoupage your footwear, all you need is PVA glue and some thin patterned paper. Apply PVA to sections of the shoe or sneaker and then carefully adhere small sections of your chosen paper until the shoe is fully covered. You might need a few layers to ensure full coverage and then leave overnight to dry. Once dry, spray with a waterproof sealant to keep them protected from the elements. Decoupage is a fabulous way to give a new lease of life to your footwear and create a unique and personal fashion statement.