Summer fashion is often bold and bright; eye-catching for all the right reasons. There is ample room for creativity in summer, with so many colours and materials to play with. With that in mind, summer collections are often exciting for both the retailer and consumer alike, as shoppers hunt around for those unique pieces to add to their wardrobe. To make sure your shelves are stacked with the must-have clothing, take note of the latest trends and keep your eye out for those key pieces that you know will be popular.
For a little inspiration, here are some of the colours, patterns and key styles that are tipped to be the most popular in summer fashion. Add these must-haves to your collection and it's guaranteed you'll be giving your customers exactly what they're looking for!
Top Summer Patterns
Summer lends itself to numerous patterns and prints, embracing the weather and the promise of sunshine. Implementing interesting pieces into your collection allows you to do something a little different to everyone else, brightening up even the simplest of designs. Mostly, they are familiar patterns that make a comeback each and every summer, but for good reason!
One of the biggest summer patterns to emerge this year is stripes. Stripes offer huge variation, from asymmetric stripes to block stripes, not to mention a bold splash of colour along with it. Creating a great visual effect, stripes are a versatile approach and can be used across a number of garments effortlessly. From classic Breton stripes to something a little more distinct, they are also incredibly flattering.
You can't mention summer patterns without including the timeless floral print. A common occurrence, floral prints are an essential for any summer collection. Big or small, flowers brighten up any ensemble. A new approach for this season includes a more tropical print, with green leafy prints becoming more and more popular.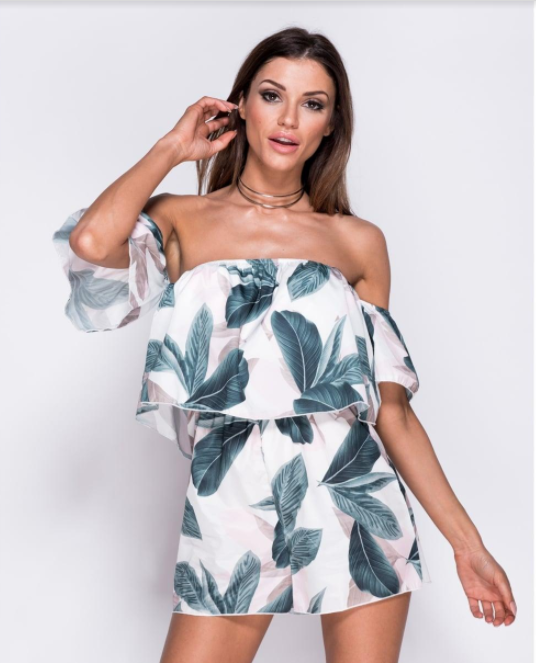 Top Summer Colours
With the summer season comes a whole host of new shades to embrace. Often bright and daring, these summer colours are tipped to be big for the next few months at the very least.
With a huge influence from nature this season, you may see some of these colours across both fashion and interior design. Yellow is a huge colour this summer, encompassing a range of hues that will suit any skin tone. From golden yellow to muted mustard, it's a colour that shouts sunshine and cheeriness.
Shades of green are also being seen more and more this summer. From vivid light green to khaki, green continues to be a flattering colour that is reminiscent of nature and the outdoors.
Key Pieces To Look Out For
So, how do you make sure that you're integrating the right summer pieces into your collection? The summer must-haves are your staples for the next few months, including key pieces that you would expect to see.
Maxi dresses should be an essential in any summer collection; using the bold colours or even prints mentioned is a guaranteed way to offer the perfect summer ensemble. Classic, timeless designs, maxi dresses are your go-to for summer evenings, holiday outfits or weekend BBQs.
Likewise, playsuits have their moment in the spotlight during summer. Easy to wear, they work just as well at night as they do in the daytime. Making them a versatile and a naturally summery piece of clothing, playsuits are many people's go-to.
So this year when you're looking at finishing off your summer collection perfectly, consider these big trends.