Having combination or acne-prone skin can be challenging without the right skincare routine. Of course, everyone needs a good cleanser and a spot treatment, but there's so much more to managing combination/acne-prone skin. Therefore, to better assist you in your clean and clear skin journey, here's an effective 10-step skincare routine to combat acne.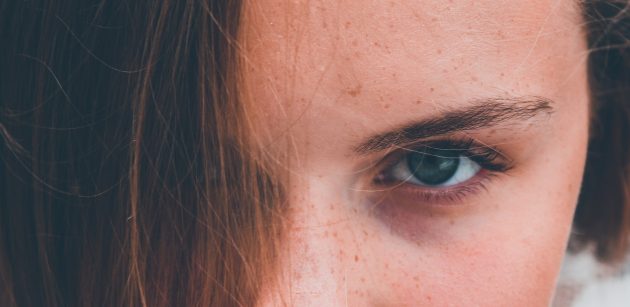 Step 1 – Makeup Remover
Many people skip the makeup remover or are too tired to remove their makeup at the end of the day. Well, this is a big clear-skin don't. You need to thoroughly cleanse your face of all makeup before you wash your face. There are various makeup remover options, including face wipes, creams, toners/waters, balms, cleansing oils, and more. All you have to do is find the one that works best for your skin type and use it regularly.
Step 2- Cleanser
After you've removed all traces of your makeup, next, you should cleanse your face. Washing your face with a mild cleanser after using a makeup remover will ensure that you've eliminated all traces of makeup, dirt, and oil from your skin.
If you have skin that's highly prone to breakouts, you should invest in a medicated acne cleanser. Great cleansers that have been clinically proven to be effective in reducing breakouts typically have Salicylic Acid or Benzoyl Peroxide in them. Salicylic Acid acne facewash products are more common. Nevertheless, any medicated cleanser should have only 0.5 to 2 percent of either as the main active ingredient. Ultimately, only a small percentage of Salicylic Acid or Benzoyl Peroxide is needed for a cleanser to be effective.
On the other hand, a mild daily cleanser is better if you have dry or combination skin that's easily irritated by harsh chemicals/products. That said, if you'd still prefer a gentle cleanser with a small amount of acne medication in it, then you'll need to do your research. However, if you don't know where to begin, go online and read reviews for acne skincare at mybeauty.com for more details.
Step 3 – Exfoliating Creams, Tools, and Scrubs
Once your skin has been thoroughly cleansed, the next step is to exfoliate. Whether you choose to use scrubbers, exfoliating creams, or weekly masks is up to you. Just make sure that you're at least exfoliating your skin once a week. Remember, you should use a mild/softer exfoliating cream/scrub or tool for acne-prone skin, so you don't further irritate any breakout spots.
Step 4- Toner
Using a toner is yet another important step in acne skincare. The reason toners are great in the fight against acne is because they get into your pores and remove any built-up dirt, dead skin, and bacteria. If your acne or breakouts aren't due to hormonal changes, then clogged pores are more often than not the cause.
Moreover, when it comes to using a toner, you do have some options. For many people, choosing to combine the exfoliating and toner steps using a chemical exfoliating toner (CET) works best and saves time. The most common CETs you'll see on the market these days are ones that contain Glycolic Acid/Alpha Hydroxy Acid (AHA). Overall, AHA chemical toners are great once-a-week treatments that help prevent acne. Depending on the formulation or concentration of acid in these CETs, you may be able to use it daily. Nevertheless, you should use it as directed.
Step 5 – Face Oils
Applying face oils, especially at night or after a chemical toner, will help keep your skin moisturized and reduce any temporary redness/irritation that a glycolic exfoliating mask or toner may have caused. Continual use of face oils can help repair dry patches, lighten blemish scars, and promote cell regeneration.
Step 6 – Serums
Along those same lines, serums are also beneficial when it comes to improving the look and feel of your skin. Generally, for acne-prone or combination skin, you should use a serum with brightening properties. Furthermore, your acne-fighting serum should have other ingredients that moisturize/hydrate skin, even out tones, and clear up breakouts.
The best serums for combating acne, then, are usually vitamin C serums. These specific serums have several ingredients, in addition to Vitamin C, that provides impressive results. Thus, a vitamin C serum should be a part of your skincare routine, if not your daily routine, then at least your nightly. Similarly, serums that have a small percentage of Salicylic Acid in them are another way to incorporate acne-fighting ingredients into your daily skincare routine.
Step 7 – Moisturizer (Creams and Gels)
Moisturizers should absolutely be a part of your skincare regimen as well. This means using a moisturizer both in the morning and in the evening. Moreover, when dealing with acne-prone or combination skin, water-based or gel moisturizers are the way to go, since they won't clog your pores. Hydrating creams can also be used, but they aren't as lightweight.
Step 8 – Spot Treatment
Now that you've addressed the basics, you need to apply a thin layer of spot treatment to the areas of your face that break out frequently. If you only need to "spot treat" on occasion, a mild but effective Salicylic Acid, Tea Tree oil, or Benzoyl Peroxide spot treatment cream should do the trick.
Step 9 – SPF and Sun Care
Last but not least, wearing an SPF to protect against UVA/UVB rays isn't only necessary to keep your skin healthy, but it's also one of the best ways to ensure your acne scars don't darken. SPF should be applied daily, even on cloudy days. Note that many moisturizers and makeup products include an SPF, so just make sure you're using something that has sun protection/care in it regularly.
Step 10 – Masks
Finally, you should incorporate a weekly mask into your regimen. There are countless masks to choose from, so don't be afraid to try something new each week and call it self-care.