It's that magical time of the year where we get to cozy up with our families and make memories to last a lifetime. As soon as we take our Halloween decorations down, it feels like it's time to start decorating for Thanksgiving, which morphs into Christmas and the New Year. It can be a lot and overwhelm even the toughest and seasoned of us. But, the holidays don't necessarily have to equal stress and burnout. You want to stay sane and upbeat during this time of year to make the most of it, not wearing yourself out and wondering, "Can stress make you tired?" Because it most certainly can, so let's dive into how to stay happy, sane, and jolly this holiday season!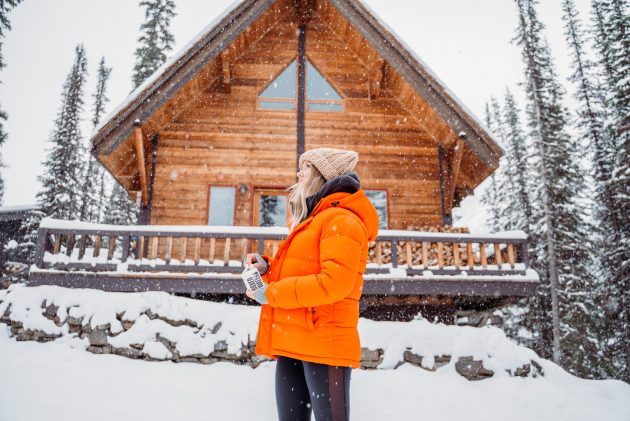 Continue To Eat Healthily
Even though the holidays are full of heavy metals, sweet treats, and strong drinks (for some), you can still make conscious choices between the parties to keep yourself healthy. With all the sugary delights calling your name in the grocery store, try to keep the junk food in your house to a minimum. When you're consuming overly processed foods, it's easy to feel rundown, and then you're less able to deal with the chaos of the holiday season. You could even try to have a plant-based Christmas dinner if you're up for the challenge. The point is, you are what you eat, so strive to eat healthy this year to stay in the best physical and mental space possible.
Stay Up On Your Beauty Sleep
They don't call it "Beauty Rest" for no reason – it makes a difference in your appearance! And, we all know that when you look good, you feel good. So, make sure you're getting in at least eight hours of sleep a night. This can seem like an impossible feat as your "to-do" list grows exponentially during the holiday season. Still, if you can break things down into daily and manageable tasks, you'll feel less overwhelmed at the end of the day – making sleep come easier. Make sure you stay with your nightly skincare routines and relaxation to make drifting off to sleep easier. Bonus, baby, it's cold outside! So enjoy a cup (or two) or relaxing hot tea in the evening to lull you into sleep.
Reconsider Your Gifting
One of the quickest ways to feel overwhelmed and stressed during the holidays is to overdo it in the gift-giving department. Remember, people want to make memories with you and spend time with you – that will always come before gifts. So, keep things simple when shopping for others this year. Try giving experiences over physical gifts – less to wrap and more fun for the recipient! You can also adopt the minimalist philosophy of "want, need, wear, read" when gifting for the younger people on your list. It's pretty straightforward what that philosophy entails, so choose one gift per category, and you're done! But, whatever you do, don't stress yourself out trying to find the latest "it" gifts that will likely be donated a year later. Gift from the heart and keep things simple.
Hostess With The Most
Be the hostess with the most peace of mind this year. While it's essential to ensure that your guests have a good time, you can do this much more simply than many people envision. Don't stress yourself trying to curate the most Pinterest-worthy menu and decorations. People are coming to see you and enjoy your company. You can even consider doing a potluck-type party – remember those? That takes a lot off your plate, and people want to pitch in to have a delicious time.
Say "No" Where You Need To
Just as you may be hosting an event this year, you will likely be invited to plenty of parties too. It's okay to say no to keep your sanity! Prioritize the parties of people that you're closest with and send regrets to those you can't attend. Especially if some events are further away and require more commitment than the capacity, you have to give. You deserve to rest and relax during this magical time of year too! It's okay to say "no" sometimes.
The holidays don't have to be as stressful as they are for some people. When you recognize that the simple things in life matter most, it will help you keep your head above water this busy time of year. So, slow down, relax and make memories with those around you who matter most. Cheers!