The temperatures may be dropping and the snow falling soon for some, but winter trends always bring the sizzle to fashionistas everywhere. Have you looked into your closet to see what pieces to add that will make your heart skip a beat? You don't have to shake up your entire wardrobe, but there are some incredible 2019 winter trends that are going to help define the season. Here are a few fashion stand-outs to invest in and to get you going.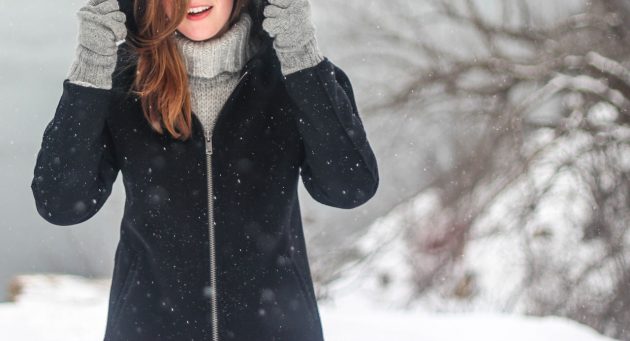 The cape is making its dramatic return. From Gucci to Miu Miu, the chic cape is dominating the runways, and it's easy to see why. It's a versatile garment with exquisitely tailored lines like the black leather cape you may find at a Valentino sale or a black wool and silk number by Giorgio Armani with rhinestones and logo on the collar. The cape is all about elegant simplicity and a classic you can pair with a large variety of ensembles. For example, a cape can look sophisticated for the office with tailored trousers and a basic tee. Or a cape for the evening can work tossed over a mini dress for the party season. There are all kinds of cape styles and fabrics to create those fashionable options that win you compliments every time. Speaking of outerwear, the long coat is super trendy, too. You don't want it dragging along the pavement, but you do want a big, ankle-grazing maxi coat that keeps you cuddled up and cozy as you make your way through the colder months ahead.
Another way to add instant polish to your look this winter season is through amazing footwear and accessories that are grabbing the fashion headlines. The moto boot is a hot trend for those cold days and nights. Whether it's a trendy pair by Prada or Alexander McQueen, your feet will not only do the walking but the talking. The moto boot is bad-girl, sexy and modern. Stars like Jennifer Aniston and Jessica Biel enjoy wearing the look with skinny jeans as part of their winter street style. As far as accessories go, the bucket hat is a trend to embrace and looks cute on everyone at every age. Whether it's a bold, patterned Prada bucket hat or a casual, leopard print canvas bucket hat, the look is definitely winter-ready and can get you through the wind, snow or rain in style. Of course, the right piece of statement jewelry can tie the look together like a chic, gold chain link necklace, another smokin' hot trend for winter 2019. The fluffy handbag completes your look and is super cute to carry around and can be found at a Valentino sale and at other top designer sales. These cozy bags come in ultra-soft shearling, faux fur and other amazing textures. From Chanel to Fendi and Chloe to Jill Sander, the fluffy handbag is one you won't be able to put down or stop touching. Winter trends for 2019 are the perfect blend of street and glamour for the contemporary woman.