"Fashion you can buy, but style you possess. The key to style is learning who you are, which takes years. There's no how-to road map to style. It is about self-expression and, above all, attitude." —Iris Apfel
 It is said that fashion is what the designers give four seasons a year, but the style is what helps carry and interpret those pieces to fit personally. It is with style and outward appearances that offer a direct link to self-expression, whether that be bright furry jackets or understated neutral tones.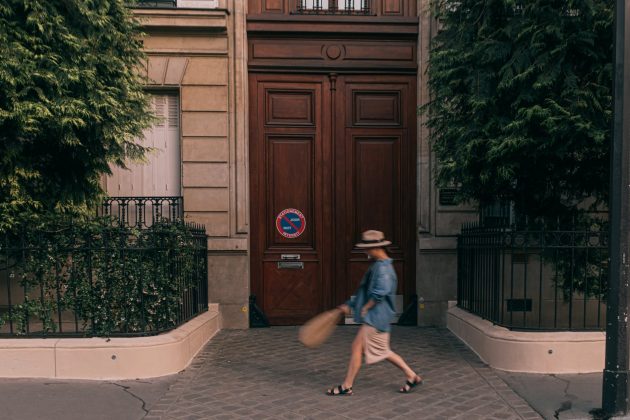 It is no secret that fashion and style vary all over the world, and there is also nothing stopping someone mixing and matching these styles to create something personal and unique to them.
This piece will discuss three of the top fashion capitals of the world, which cannot be missed when in pursuit of style!
New York City
When it comes to fashion, New York nails it time and time again, always remaining in the top list of capitals that know their fashion. Style from New York is an eclectic mix, but down to its very core, it is simple and well put together. Think leather jackets for all seasons, and black is the go-to color which makes most clothes need little effort to look smart or dressed up. New York style is all about accessorizing, and there is an abundance of shops that offer all of the latest bags and sunglasses, right down to bespoke or vintage pieces.
A good shopping trip deserves more than a day, and undivided attention, so if it is possible, why not take a flight out to really revel in New York shopping culture and what it has to offer? Plan ahead to find great savings on flights, and pre-book airport parking to get a good deal! The more that is saved on traveling, the more there is to spend in this abundant fashion capital.
Paris
The French are well known for their chic style, donning stripy tops, elegant white blouses, and classic red lipstick. There is something straightforward and understated about Parisian fashion which has influenced many fashion trends, and Paris still holds considerable sway over the fashion industry. Just walking amongst the cobbled streets, there will be plenty of opportunities to spot people embracing their own style, and the clothes and unique boutiques of Paris have a lot to do with this. Paris has a variety of gorgeous stores that are treasure troves for style pieces, good quality garments, and inspiring looks, which means it is a brilliant city to start a simple style quest.
"New York is all about the color black, and great accessorizing."
Milan
Some might say Milan is the fashion capital for the elite because of iconic designer brands placing down solid roots, such as Prada, Giorgio Armani, and Dolce & Gabbana, to name a few. It is also home to the glorious fashion weeks that are held semi-annually and encourage quite the crowd. Milan seemingly doesn't have a cultural style but opts for freedom of expression of a fashion trend. So, if discovering a style is the goal, Milan offers limited boundaries as long as the choice is worn with confidence!