We don't believe in telling you to wear one thing or another; instead, we encourage you to wear anything you like! However, if you're feeling stuck in a style rut, have recently gained weight, or don't know how to dress for your body frame, read on for our influential style tips for plus size women. We'll also suggest where to find plus-size clothing that makes you look and, most importantly, feel good.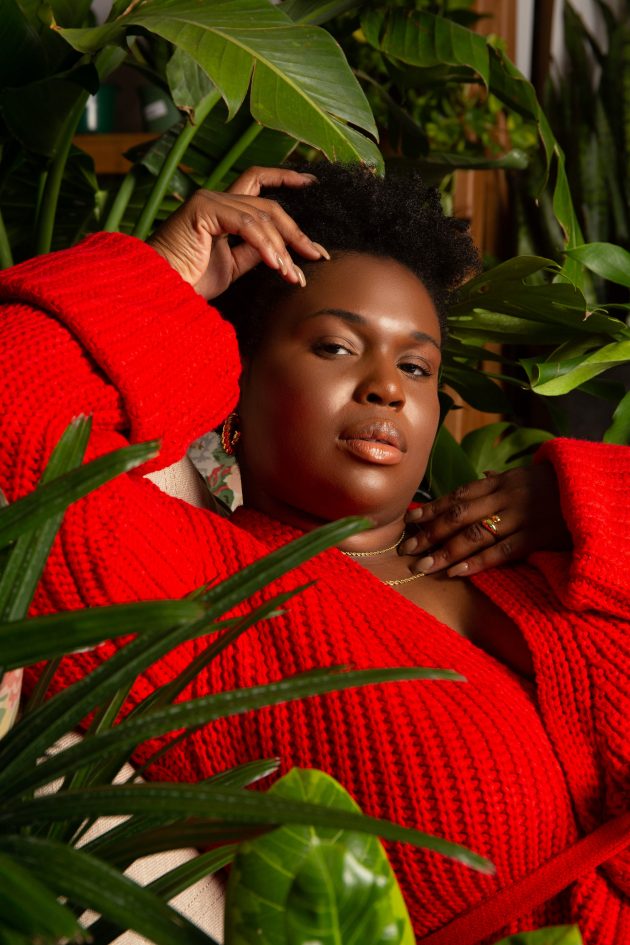 LOVE your body!
This style of advice is ranked first for a reason.
We've all tried to slim down to conform to social beauty standards, but let's face it, everybody is unique, and that's okay.
Your confidence and sense of style will soar if you accept your body type and are content with what you have.
Everyone has body issues, regardless of size or shape, and it's okay to have terrible days. However, accepting your body, with all of your perceived imperfections and beautiful features, can enable you to make better fashion choices that improve your mood and confidence.
Why not try this affirmation: "My body is perfect exactly as it is"
Accept your tummy and thighs
Okay, so you might have a big stomach or large thighs, or maybe both.
Simply put, there is more of you to love.
We are often encouraged to cover ourselves with formless clothing as plus-size women. You are not required to do that. You may make yourself seem less shapely by wearing baggy clothes and hiding your body, so don't feel that you need to cover up the parts of your body that make you self-conscious.
Instead, determine your body type and dress your body in clothes that will accentuate it.
Your underwear is an investment
This is general styling advice. Every plus-size lady MUST wear decent underwear and shapewear.
The essential components are:
a well-fitting supporting bra
Apparel that gives you a feeling of support
So don't be reluctant to spend a lot of money on them. You'll fit better and feel more confident when the quality is higher.
Also, to prevent your bra from revealing through sheer or light fabrics, always wear a skin-colored bra underneath.
The colors of nude bras may be chosen to match your skin tone and appear natural when worn underneath clothing.
Follower influencers that inspire you
On blogs, YouTube, and Instagram, a ton of great ladies share their everyday looks. Discovering influencers who have a body type similar to yours may help you feel more confident to attempt new activities and can also show you what is achievable for your shape.
Nothing is off-limits, but it's always helpful to have a style muse you can consult when you're at a loss for inspiration.
No need to cover up
Many plus-size women who lack confidence in their sense of style prefer to dress in baggy t-shirts and leggings as their go-to attire.
Leggings are comfortable and may be worn casually, but you won't feel fashionable or like you're being artistically expressive in this way.
Take it gently and gradually experiment with different designs that aren't merely covered for your body since you probably won't go from leggings to body-con in one day. As a method to ease into exploring other style forms, try a v-neck top.
Start understanding your silhouette
When it comes to fashion and style, there are no hard-and-fast laws, but it's always helpful to remember the principles of how different clothing shapes work best with various body types.
For instance, empire line dresses look amazing on women who are pear-shaped, and who have smaller waists and larger thighs. Empire line dresses, however, should be avoided if you are apple-shaped, since the fit around the waist may make you seem pregnant. There are many body shape guides you can find online that'll help you discover your body shape.
It's all about detail
The influence of quality accessories is not to be undervalued. With the help of accessories, you can add some flair to a simple t-shirt and jeans ensemble and make it stand out from the crowd.
Our best advice is to combine high-street apparel with designer bags or shoes since they quickly elevate your entire ensemble and transform your appearance from $10 to $1 million.
The trusty wrap dress
Every body type suits the simple wrap dress, and it's also very flattering. The same cannot be said for any other dress style, but if you have a reliable wrap dress in your closet, you'll always have an option.
You're the boss!
The only guidelines to adhere to when it comes to your unique style are those that you have selected and have proven to be effective for you. If you don't like a trend, you don't have to follow it. Most key, be confident and at ease in what you're wearing. Let your style reflect your personality.