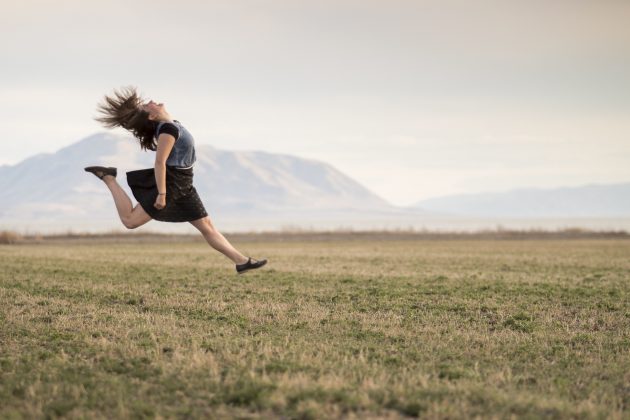 There are many fashion benefits that come with wrap skirts. They are a beautiful addition to a modern woman's wardrobe and flatter all body types. Once you appreciate the simplicity of the wrap design of these skirts, you may want to add more of these to your wardrobe. When the weather starts to warm up, you probably want to show a little leg. The wrap around skirt perfectly achieves this because it mixes the conservativeness of a straight skirt while giving you the slit option. The wrap skirt is slowly gaining momentum in modern society. You can wear it for any occasion and still make a fashion statement. Here are some creative ways to wear your wrap skirt:
Look-at-me-details: small details such as a turquoise buckle are naturally eye-catching while giving you the freedom to adjust to the tightness of the skirt.

Mix color and pattern: a bold skirt that has a different pattern on the top layer is a fun way to create a mix and match look. You might also top up the look with a jacket and accessories.

Trade black for navy: if you are the kind of person who enjoys a work appropriate style, you can choose a navy skirt instead of the traditional black.

Select a Luxe fabric: wearing a suede and leather in the springtime gives you an ultra chic look. You can look for a camel colored skirt because it can be easily worn right into the summer especially if you pair it with a lightweight white top.

Sport a statement shoe: if you are rocking a wrap skirt with a modest length, a statement shoe draws attention to your legs.
The Best Length for a Wrap around Skirt
The skirt shape, your body shape and the fashion of the time are some of the factors that come into play when choosing the length of your wrap around skirt. The right hemline will vary depending on a woman's preference. Many women will prefer not to wear a mini skirt if they are over a certain age, if they are plus size or have bulky legs. Whatever your case, it is important to stick with the length that flatters you the best. It would be advisable if the hem hits the leanest part of your legs, usually just below or above the knee. The hems should sit straight when you are wearing your skirt without dipping on the front or on the back.
The pattern size of the skirt is also worth mentioning. A very tight skirt will pull in the wrong places and feel very uncomfortable. On the other hand, a baggy skirt will look frumpy and hang off on you. Both situations can alter how your hemline looks on you. Always wear heels when measuring a hemline to see how it looks on you.
Body Shapes
If you are a petite size choose a knee length skirt that is fitting such as a pencil or wrap design. Go for a lightweight to medium weight fabric. A trick to making your legs look younger is to wear skirts with a slit either at the center of off center. Avoid frilly bits as these make you look dumpy.
An apple or pear body shape will look great with a skirt that shows off the legs and draws attention away from the waistline. Choose a skirt that has no waistband such as the pencil skirt. Bottom heavy figures will not look good on any frilly styling on the middle such as pleats, darts or front pockets.
Top heavy shapes will look good on skirts that even out the top and bottom. If you belong to this group, choose skirts that have dropped waists and pleats.
Women with hourglass curves will need skirts that have a defined waist such as a yoke or tulip. Skirts with flat fronts have a more flattering look and are more stylish. Fluid fabrics will skim over the curves.
The last figure is the boyfriend straight up figure which will look well on a skirt that has a defined waist. High waist skirts with detailing such as pleats, belts, wrap around and panels are a good choice for this body type.  
Types of Hemlines
Short mini length- this type of hemline is best for petite size and those who have short and slim legs. It is not appropriate for women who have a tummy. It is also not a professional outfit for wearing to work.

Just above the knee length: this can be referred to as a universal length as it flatters all body shapes.

Mid-calf length: this type of hemline can make the legs look short and is best suited for taller women.

Maxi length: a maxi skirt does not need to have a lot of fabric around the waist. It should be of ankle-length and wear it with a semi-fitted top. Gypsy style skirts with flooring hemline best suit the tall women.
The Final Note
Wrap around skirts are a fun way to show off your unique sense of style. However, it might prove difficult to tie these skirts especially if you have never worn one. The first step is to ensure that the skirt is neatly pressed to ensure it is free of any wrinkles.
It also pays to be creative when it comes to choosing a top to wear with your wrap skirt. For instance, you might pair it with a fitted long sleeve shirt. This blend gives in an illusion that you are wearing a gown.
The good thing with these wrap skirts is that they go with any occasion. You do not have to worry about appearing too casual in a formal setting or vice versa. They are also a perfect match for warm weather when you feel you want to show off a bit of leg. Wrap skirts are ideal for any body type, so size is not a problem.