There's a chill in the air and everywhere you look, a coffee shop is advertising pumpkin spice treats. These two things can only mean one thing: fall is here. As you make your Halloween plans and plan for holiday dinners, don't neglect your closet. Fall is the perfect time to upgrade your wardrobe. While some of your favorites like jeans and sneakers can stick around, you should add these fall staples to your closet.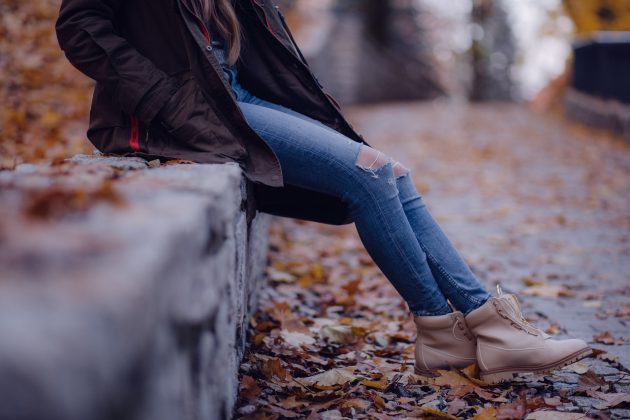 The Hottest Boots
Fall is the best time to stock up on boots in every style and color. Harper's Bazaar has picked fall's biggest boot trends, and there are options for any budget. The ankle bootie is a must-have, especially when paired with a sweater and a set of leggings or skinny jeans. For those fall trips to the pumpkin farm or sitting around a bonfire, there's the hiking boot. Grab a pair of durable hiking boots to take on all those outdoor jaunts. Knee-high boots are always in style, and this season animal print is center stage. Add a bit of pizzazz to your walk with a pair of leopard or snakeskin boots. Animal print is also having a moment with ankle booties and cowboy boots. Don't miss out on this versatile print. You'll find it everywhere from Target to Neiman Marcus. 
Luxurious Robes
For when you need a chic coverup or just want a bit of luxury with your evening wear, there's no better choice than a satin robe. Every woman deserves a bit of pampering, and a deluxe satin robe will let you feel like a spa guest in your own home. Now that summer is over, you deserve an upgrade from your shower wrap. Choose a comfortable satin robe for those lazy nights — or days! We aren't going to judge.
Cardigans 
With celebrities like Katie Holmes and Bella Hadid rocking a cardigan this year, you can't miss this fall fashion staple. A stylish long cardigan is the perfect finishing piece over a vintage t-shirt and jeans but looks just as fabulous over a cute mini dress. Cardigans aren't just for layering though, as they also look great on their own. It's time to rethink the cardigan as it goes from granny chic to stylish and sleek. Standouts in the trend include military patterns and various prints. A black or white cardigan can go with nearly any outfit so stock up.
Long-Sleeve Dresses
Fall doesn't mean you have to stop wearing dresses. One of the hottest fashion trends right now is the long-sleeve dress. Perfect for any occasion whether you're in the boardroom or the ballroom, a long-sleeve dress is a must this fall. You'll see that tea dresses, midi dresses, and elegantly-tailored dresses are sporting long sleeves this year. Add a brightly-colored belt or a chunky necklace, then slip on pair OF boots, and you've got the perfect outfit.
Belt Bags
You used to only see belt bags, or fanny packs, at theme parks and outdoor festivals. Not anymore as belt bags are blowing up the runways and attracting all kinds of attention in the fashion industry. Rapper Cardi B sported a Chanel belt bag at the Spring 2020 Runway Show and the style is popping on Instagram. Slim in design and featuring a clip or fastener, they have room for just the essentials — a smartphone, keys, money — and are worn around the shoulder or waist.
You owe it to yourself to get some new fall fashion pieces so don't miss out on these must-have picks.