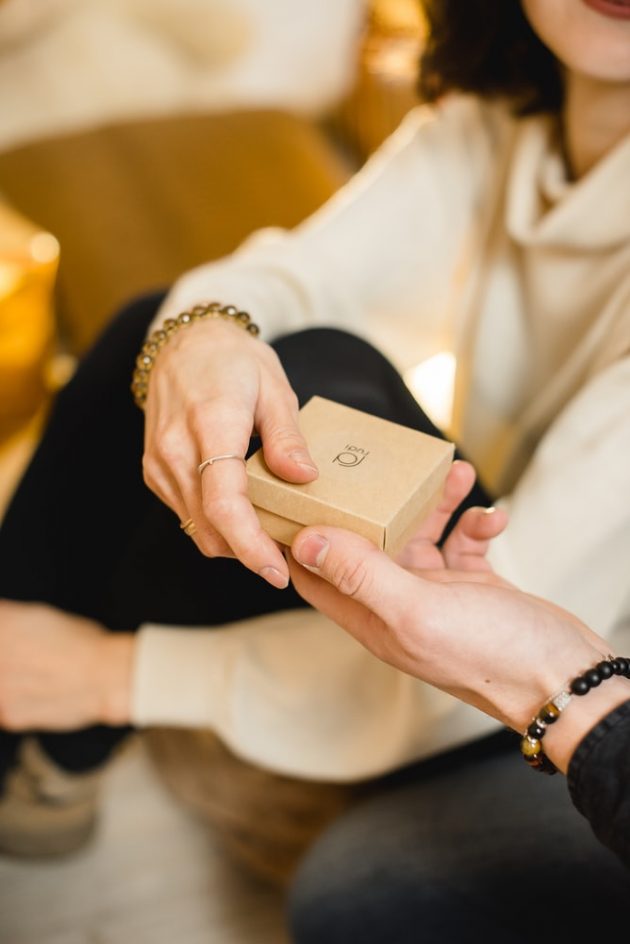 It's no secret that boyfriends are notoriously hard to shop for. Even if you already know his likes and dislikes, getting just any gift can seem impersonal and repetitive. Moreover, many gift guides for men are usually filled with the same dull suggestions that you've likely already bought several reiterations of in the past. If you're looking for unique gifts that are thoughtful and personable, check out the suggestions below:
Socks
As plain as this item may seem, it can be a sentimental gift if you put a lot of thought into it. The trick is to focus on the functionality of the socks over their stylishness. Consider your partner's lifestyle and the kind of footwear that they're always wearing when choosing what socks to get. They might benefit from standing socks if they're always on their feet or may prefer to wear comfy socks when they're home. Check out Burlix men's socks and other similar brands to find the perfect pair for your boyfriend.
A Coffee Subscription Box
If your guy loves drinking coffee and is constantly trying out new blends, consider giving him the opportunity to sample different types of coffee with a subscription box. Simply choose a package, pay for it, and have it delivered to his doorstep. Not only will your boyfriend appreciate the gesture, but you can also help him save money, too.
A Travel-friendly Bluetooth Speaker
Music lovers always want to bring their tunes with them wherever they go, and your boyfriend might be one of them. But maybe his headphones can get uncomfortable at times and the huge speaker at home might be too much of a hassle to bring around. Make his life a little easier by getting him a Bluetooth speaker that he can bring wherever he goes. Look for something water-resistant that comes with a clip so he can bring it to the gym or to the beach, too.
Large Heated Blankets
Boyfriends whose love language is physical touch are often most content when they get to hug and cuddle with their partners. But on days when you can't be there, a heated blanket will still make them feel warm and comfortable. Plus, knowing that it comes from you makes it extra special for them. It's the closest they can get to actually hugging you whenever you aren't around.
A Book Filled with Messages
If you're feeling creative or have a knack for writing, why not fill a notebook with sappy letters for your boyfriend? It's a relatively low-cost present that's high on thoughtfulness and sentimental value. Look up writing prompts and bullet journaling online and go to town on the notebook. This can be a great gift to give for a milestone celebration like your boyfriend's birthday, your anniversary, or his graduation.
Pots, Pans, and Other Cooking Utensils
It's truly a blessing to have a boyfriend who can cook, especially when they're always inspired to whip up something new in the kitchen. What budding chef wouldn't love some nice cookware? Look into getting assorted pans, an all-in-one steamer, or even a high-quality set of knives. Your boyfriend will be jumping for joy to know that you are supportive of his love for cooking.
A Multi-charging Stand
Does your man always have to deal with tangled cords just to charge his phone, Bluetooth devices, and other gadgets? Make charging less of a hassle for him by gifting him a charging stand. Opt for a charging stand with a sleek and minimalistic design so he can keep it on his desk or bedside table without making a mess. And if you're already living together, you can get some use out of this, too!
A Big Hand Tool Set
Does your boyfriend like to build things? Is he obsessed with collecting tools? To you, it may seem a little excessive. In reality, it's quite the opposite for your boyfriend: he may never feel like he has enough tools. So try getting him nicer versions of the tools he likes using the most or what he feels is missing from his arsenal. It might not make a lot of sense to you, but it will mean a lot to him.
A Grooming Kit
Is your boyfriend into manscaping and beard care? Assemble a grooming kit containing all of the essentials he normally uses. While you can customize the set with different brands and products, make sure it includes a picket comb, beard scissors, an electric razor, shaving cream, and beard styling balm. Your boyfriend will be happy to try new products to keep his body hair under control without having to spend a ton of money.
A Money Clip
Sometimes, a big, chunky wallet just isn't practical to have. It might not fit into a shirt pocket or a small bag. Make things easier for your boyfriend by getting him a money clip. You can go for a classic design or opt for something more fun to match their personality. Regardless of what you pick, a money clip is a sleek and sexy gift that will hold your boyfriend's cards and cash without the added bulk.
Giving your boyfriend an interesting and thoughtful gift doesn't have to be hard.
Consider giving him a practical gift or something more akin to his interests, just like the items on this list. While shopping for your man can be challenging, we hope this list makes the next few years a little easier for you.
Bonus Gift Idea Consider giving your boyfriend a curated gift basket filled with his favorite items and treats. Gift baskets for men offer a delightful assortment of goodies, ranging from gourmet snacks to grooming products or even hobby-related items. Personalizing the gift basket to suit his tastes and interests allows you to create a memorable and enjoyable surprise that reflects his unique preferences. Explore the wide range of options available in gift baskets for men, and make your boyfriend feel truly special with a thoughtfully curated collection of items.