The most significant advantage of casual wear is that they usually resonate with most people. These are the clothing pieces that many men love to wear simply because they're comfortable, easy to pair with, and convenient to wash and maintain. Whichever reason applies to you, there's no doubt that you probably own a lot more casual outfit pieces than business and formal clothing.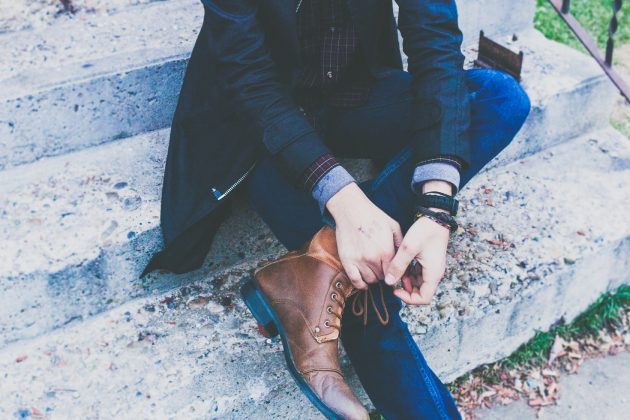 However, even casual outfits come in many ranges. They can be turned into various styles and be worn in flexible ways. For instance, casual graphic tees can be used to cheer for your home team, in which you can read the full article here. Whichever occasion calls for a casual look, you can still be able to turn heads by ensuring to stand out from the crowd. It's essential to add flair to your laid-back style, and there are many ways to do so.
Here are some tips and tricks to elevate your casual OOTD:
1. Accentuate Your Outfit
Having a good appearance means that people will notice you and turn their heads in your direction. This can easily be done when you're wearing a bespoke coat and tie, but fret not; even with your standard everyday outfit, you can still attract some flirty smiles here and there from your opposite sex. How so? You can add accents to your casual outfit.
How do accents work? It's basically anything that doesn't cover the entire body. Jacket, shirt, or trousers aren't considered accents. Accents are the additional pieces that finish off your look. Its ultimate goal is to rev up your style and transform your plain look to unique. There are many suggestions to add accents.
Consider switching to a pair of brightly-colored canvas shoes or a loafer with a metallic buckle instead of plain brown dress shoes. You can play with the type of belt to use and veer away from your standard black or brown belts. Or you can also wear some stylish necklaces or bracelets to elevate your casual outfit. There are must-have men accessories you can use as accent statements. Whatever accent you go for, make sure they flatter your body and shadow your personality.
2. Dress Down And Simple
If you want an outfit that you feel good in, that's fine, but don't go overboard. Remember that wearing less is more than enough to make you look dapper. Subtle details can seriously affect the overall outcome like over-accessorizing and combining three or more striking colors together. Some people find it challenging to pull many pieces together to look cohesive. If you're not confident about your dressing skills, don't wear a complicated outfit. Stick to the basics, and you'll be able to stay in your comfort zone while looking sleek as ever.
Since more people work from home and see fewer people in person, casual clothes are getting more commonplace and widespread. Although you can be tempted to dress to impress, sometimes, this is no longer practical, considering the short amount of time to spend outdoors. Hence, if you want to dress casually, stick to your basic tees and denim, and own the look.
3. Try Layering
You can elevate your casual look by adding a layer. There's no fault in wearing a simple white shirt and jeans. You can flexibly modify this look by adding layers. It's fast and easy to change the look. This outfit is even better for transitional seasons and cooler months. Cardigans and jackets like blazers or leather jackets are the usual go-to layers. The key is to be mindful of their color palette to ensure that everything works well together.
It's easy to make a look complete with just a t-shirt and jeans or a dress shirt and khakis. Unfortunately, this may look dull eventually. One proven way to stir things up is to add a layer like a jacket or even a scarf. A layer is simply an addition to an outfit. If you're not feeling the coat or scarf, you may also opt to wear a messenger bag. This will also effectively elevate your casual wear.
4. Don't Be Afraid To Experiment On Different Looks
If you're a sports jacket fan and have a closet full of them, this look is yours. Regardless of the outfits you choose, you'll be able to pull it off. However, even when you own the majority of sports clothes which can be worn daily, try to avoid wearing the same casual look over and over again. It's crucial to mix and match.
You can experiment with different looks and inspirational research outfits from influencers and models on social media pages. Don't be afraid to try out unique looks far from your usual style and personality. Chances are you'll be able to discover new things about yourself. Maybe you'll be surprised to see what looks good on you.
Conclusion
You won't blend in if you dress better. In fact, this will allow you to be more confident, own up your look, and stand out from the crowd. The secret is to adopt the different tips and tricks mentioned above, and you can wear casual clothing with flair and finesse. Shop for basic clothing pieces, add accents, try layering, and own your look. Remember to experiment once in a while so you'll remain stunning as always.