Dress shirts are lifesavers for men. These shirts, when bought it adequate sizes, fit well and look decent for any occasion. They bring out the shape and structure of the body like no other garment and go well with any pair of pants.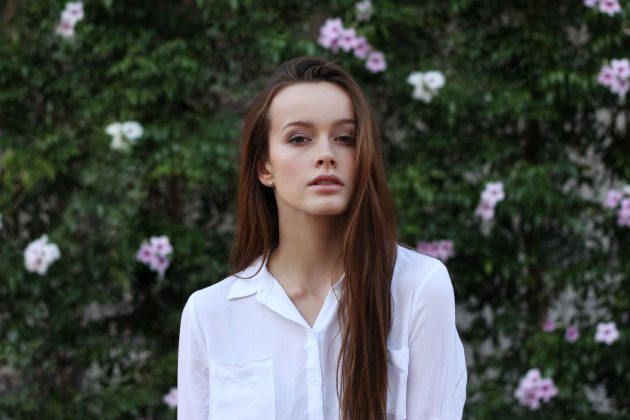 Dress shirts have long departed the era of formal wear. They are now not seen as an item to be only worn with suit and tie. They don't need the whole package anymore, and there are several ways that you can style a sleek looking shirt like this one in the following ways for casual to formal events:
Laid Back
There are sometimes events that stay in the middle ground from being loudly relaxed or boringly formal. And choosing the right style for events like these is the most difficult than any other situation. For these, you can work out a dress shirt outfit that looks the part. Style a loose fabric dress shirt with a contrasting blazer. The blazer can be any fabric; just make sure it goes with the shirt color well. For example, for a white or light blue colored shirt, you can choose light brown and marron for the latter. It would all go great with a pair of casual jeans. This can be mostly blue or to your liking. Finish the look with a pair of sneakers. The color of the sneakers can be white, which helps highlight the suit.
Funky
There is no shame in overdressing for a party or a get together a little bit. At least nobody is going to shame you for it, and you'll get to have all eyes on you. For a funkier look with a dress shirt, you can pick a soft and light fabric, close to silk, and one that comes with spread collars to look the part. You can find some identical designs on this site https://www.nimble-made.com/collections/spread-collar-dress-shirts. Take your favorite colored jeans out and start dressing up to look striking. Put on your dress shirt and leave the few top buttons undone. Choose contrasting colors for the shirt and pants; if the shirt is dark, go for light-colored pants and vice versa. On a side note, if you're looking to get a life partner during the event, this is the look for it.
Wear Stripes to Work
Stripes may seem nerdy when you create an image about them in your mind, but once you style them right, they can be the best wear for a workplace. Dress shirts come in various stripes, including Regency, Candy, and Track stripes. These are the main ones, and all work in their own ways to provide the perfect yet fashionable look for a fresh day at work. Choose a light-colored suit; tones can include cream, white, beige, or light blue. Tuck your shirt in nicely, and add an attractive belt that doesn't stand out too much.
Neat Look
Have you tried again and again to make yourself look like those guys in movies that pull off wearing sweaters or cardigans over shirts but failed? Don't worry; we have all tried doing it at least once. This look can help you with an image like that. It isn't a last-year style to wear a sweater on top of your shirt; in fact, this trend may never go out of existence. Nicely tuck in your buttoned collar shirt into your casual pants and top it off with a thin and lax sweater.