You've made an excellent choice if you're planning to do a photoshoot in LA. Its fame, rich history, and distinct beauty will give you a huge advantage. But are you truly ready?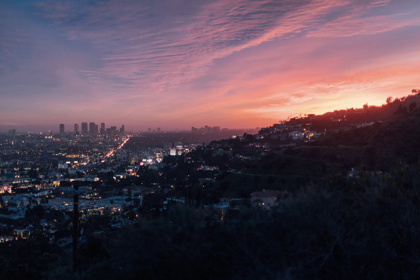 Like with any other art form, photography needs to be done right, or else you won't get the product you want. Preparation is the key to spectacular results.
That's why we've created this guide, to take you through the most important things to consider so you can take your project to the next level.
1. Get The Right Photographer
This advice can be said about anyone you hire – put them through their paces. Here's what we mean.
Run a background check on them, and don't ignore anything that gives you pause.
Read as many reviews of their work as possible, and while everyone gets negative reviews, don't gloss over the ones you find about your potential photographer.
Have a conversation with them beforehand. It's one thing to hear about someone from other people. It's another actually to meet them and see how you work together. Ask them any questions you want to.
Once you've been through all these steps and are satisfied, you've found the right Los Angeles fashion photographer.
2. Choose Your Location
The most important part of a photo shoot is the setting. The only way you can communicate with those viewing your photo is through appearance. LA has an extremely versatilecollection of beautiful sites to choose from.
If you don't know which place to choose, think about what type of story you want your photo to tell. Once you've figured this out, think about what kind of setting would be the most helpful in making your goal a reality.
3. Pick The Right Time of Day
What mood do you want to create? Generally speaking, here are the feelings most people associate with different times of the day.
Morning – Before the sun fully rises and with the morning dew still there, many pick morning to put a feeling of tenderness into the photo.
Afternoon – Here, you get sunlight at its fullest extent. This is a perfect time of day if you want this picture to be motivational.
Evening – This time offers a special opportunity in the form of a sunset. This helps you to create a dreamy, romantic atmosphere.
Night – People tend to make this choice when going for an edgier look for their photo.
No matter your choice, you'll need to make accommodations (e.g., lighting for nighttime, glare prevention for the afternoon, etc.)
4. Pay Attention to the Details
This point describes a common horror story in photography and cinematography. You've mulled over the lighting, clothing, scenery, and every other piece of how the photo will look. All of these choices have come together to create the perfect picture. Then, as you're admiring your work, you notice a rogue coffee cup in the background.
"No one will notice," you think, but you don't even believe that as you're saying it, and you're wondering if you can just crop it out. But then, if you'd wanted that section cropped out, you would've moved the camera.
Prevent this disaster by checking over every piece of the environment that will be included in the photo multiple times. Better safe than sorry!
Lights, Camera, Action!
If you've gotten to the end of this list and can check it off as done, then congratulations, you're all set!
With the best photographer, lighting, and attention to detail, you can put your worries away so you can pour your energy into creating a truly glamorous photoshoot in the city of angels!