Hey ladies! For today I have made a collection of the easiest DIY Headband Tutorials ever! Are you excited?  I'm always here to ease your life and if you follow the instructions carefully you will save some money too. Headbands can be expensive, but that doesn't matter anymore because I have wonderful do it yourself headband ideas for you. You will only need 5-10 minutes and that's it – you will have wonderful piece of accessory that will embellish your hair! They are great for every occasion and they fit with everything!
You can easily add a girly touch to your image if you add a headband. And the most important think about this type of accessories is that when you wear it, your hair is out of your beautiful face. They fit to every shape of face and every length of hair, so there's nothing to worry about! It is worth to try it and believe me you won't regret it!
Take a look at the gallery below and find your favorite design for you and for your daughter! Enjoy and stay up to date with the contents of Fashionsy!
No Sew Golden Headband
Fabric Flower Headband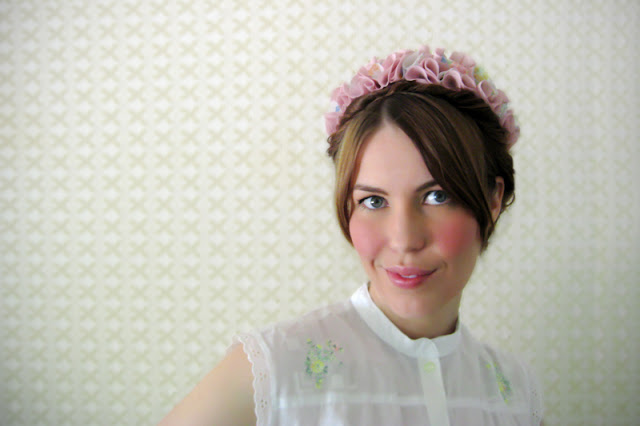 Modern Piece for Your Lovely Hair
Cute hairpiece
Stunning Mirrored Headband
Get an extravagant and luxurious look in a minute
Twisted Turban Headband
Easy to Make Studded Headband
Fancy Headband for Your Sweetheart
Gorgeous Twisted Headband
Baby Flower Headbands
Easy to Make Button Headband
Lovely Headband for Your Little One
Bejeweled Flower Headband