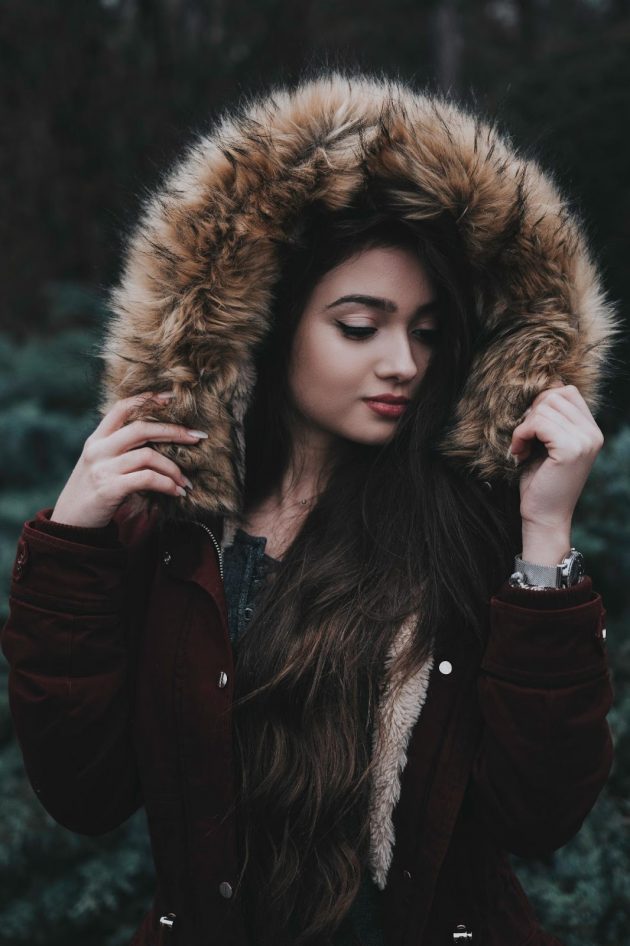 Hearing the word "fur" paints a picture of the glamorous 50's, when celebrities like Marilyn Monroe would walk down the red carpet draped in a chic fur stole. Not only is it a very fashionable way to express your sense of style but it is also keeps you warm and snug in chilly winter days. Nowadays, designers have incorporated faux fur into their womens collections. You literally see them everywhere from fur coats, jackets, and parkas to cell phone cases. We understand that there is an overwhelming amount of styles when it comes to womens faux fur coats and hooded jackets, but we guarantee you that there is a perfect piece out there for you. If its your first time, it might be a little daunting, but this guide is sure to make things easier for you.
How to shop for a fur hooded coat?
When you shop for a faux fur hood coat, the variety can be overwhelming. If it is your first time buying a fur coat, be it hooded or a gilet, you need to find something that speaks to you; style and quality wise. Let's be real, every faux fur piece you find is not going to look the best. We've come up with a checklist that you should refer to when looking for your perfect coat when you go shopping in person or order online from places like Lily Lulu Fashion:
It best if you find a coat with the softest faux fur possible. Because there are so many stores that sell cheap quality fur that will not only be dangerous for your skin but also won't last you a long time. Low quality fur will be scratchy against your skin and it can become and uncomfortable experience.
How resilient is the fur?
A very important indicator of good quality fur is its resilience i.e. do the fur fibres on your hooded coat go back to their original shape after they are touched. A faux fur coat with fur hood that is of good quality will maintain its original shape no matter how many times you run your hands through it.
Does your coat have acrylic fibres used in them? Most of them do, and acrylic is made in a number of forms but not all of them are the same quality. Coats that are made of kanecaron and tissavel acrylic, have more of a pleasant texture and are durable too. You might find them at Lily Lulu Fashion.
The rest of your quest of shopping for the right coat depends entirely on what kind of style you have and there aren't any wrong types for the style you might have. Current fashion trends are all about colourful dyes. But if you feel that it's not up your street, you can easily go for something more traditional like a long classic black or beige coat, that you can pair with anything. There are countless ways to incorporate a faux fur hood coat in your wardrobe, you just have to be confident about it.