Here's a guide on how to turn Wax into Vape Juice
The rise of THC vape oil has been a revolutionary alternative for smokers around the world because it has many advantages over smoking. For Marijuana enthusiasts, it's sometimes challenging to have access to cannabis extracts with the right amount of THC from retail stores. Tetrahydrocannabinol is the main psychoactive ingredient of cannabis, and manufacturers easily compromise it, so it is difficult to find the right amount that you desire. Why not try to avoid this by preparing your extract for your vape juice?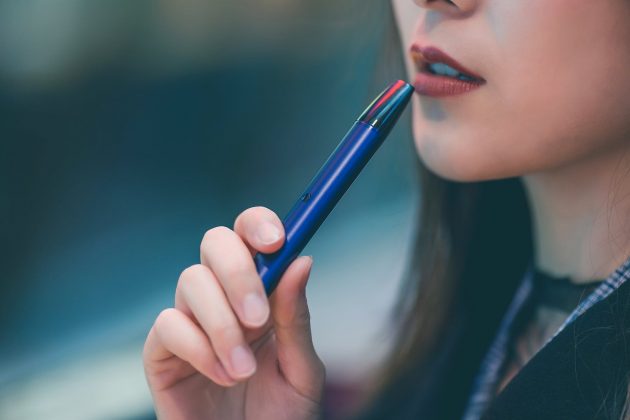 Follow this article to learn how to turn wax into vape juice. This will make it easy for you to get the exact desired amount of THC you want in your extract, and it saves you money. The most demanding step in the process is learning how to mix the components, and this is what this guide is here to explain.
Material Preparation – Making your Home-made Wax
The first step in this process is the THC concentration from Marijuana. The extraction requires proper precaution, as it could be a dangerous process. Here's how:
Step 1: Get your cannabis flowers and pack them into neat compact bundles that would fit comfortably within your press or hair straighteners.
Step 2: Prepare your Press or straighteners and connect it to the power source.
Step 3: Press your nugs of weed between 250-280℉ (120 – 140℃), keeping a thermometer close to be sure that the temperature is maintained within this range.
Step 4: Transfer your weed into a piece of parchment paper and fold it over.
Step 5: Put the parchment paper weed in between two hotplates and squeeze vigorously for a while.
Step 6: Remove the nugs and allow the rosin and pape.
Step 7: If you need more of this, you can repeat the process until you have the desired amount of rosin.
Step 8: The next step is to remove all the THC extract from the parchment paper. This is done by keeping the parchment paper content in the freezer for 1 minute. This will make the rosin harden quickly.
Step 9: Take a small dab tool and scrape the wax off the paper.
Your wax should be kept in a silicone bottle to avoid it from sticking to the container.
Turning the Wax into Vape Juice
Ingredients and Tool Preparation
The primary ingredient needed for this process is wax, and it should be of good quality, i.e., be a thick oil with gold color. You also need a Microwavable jar, Liquidizer, Vape pen, and syringe.
Another ingredient you'll need is your diluent, usually Terpenes.
Processing
Method 1: Home-made wax Extraction method
Using the wax you just extracted, add in 1ml of Terpene to every 0.5grams of cannabis wax. If you want to make more, memorize, 1ml of the mix for every 0.5g of cannabis wax. Heat the mixture; you can do this by heating the glass with a windproof lighter for several seconds until it bubbles then mix. You can also get a small amount of boiling water to a bowl and immerse the vial containing the mixture in it for a while until they can easily mix, giving you a smooth golden Vape oil. Transfer your vape oil into a container with your syringe, and it's ready for use.
Cannabis e-liquid is easy to make following the methods above, and then, you are assured of getting a good hit.
As long as you guarantee that you follow our methods and heat guides fully, you should ensure the full decarboxylation process happens. This is required for stimulating the psychoactive compounds in the plant, so don't miss it.
Method 2: Slow Method
Another recommended method to adopt in turning your readily acquired wax into vape juice is the slow method.
To do this, you need to prepare a double boiler using a pot filled with some amount of water. Get an empty glass mixing vessel with a heavy bottom. Heat the water in this double boiler to around 175 degrees Fahrenheit (about 80 degrees Celsius). Ensure you use a well-graduated thermometer for an accurate reading. Add your wax to the empty glass mixing vessel and allow it to melt for about 5 minutes. Add 1 ml of liquefier per 1gram of wax used. Heat the mixture and Stir until all the tiny pieces of the wax have dissolved. This takes about 10-15 minutes. Add 1-2 drops of Terpenes for flavoring. Finally, use your syringe to extract the vape liquid and keep it in a safe container.