Headband wig or Headband hair extensions are the best alternatives for those who never prefer to use a full wig. However, it may offer the added features or bonus of using the partial wig. They are an ideal option to appear with instant body, volume, and length within a full wig commitment. You can find numerous varieties of headband wigs from the top-most brands available with different hair material and styles. The partial wig can improve your style and look with using a headband wig or a ¾ wig.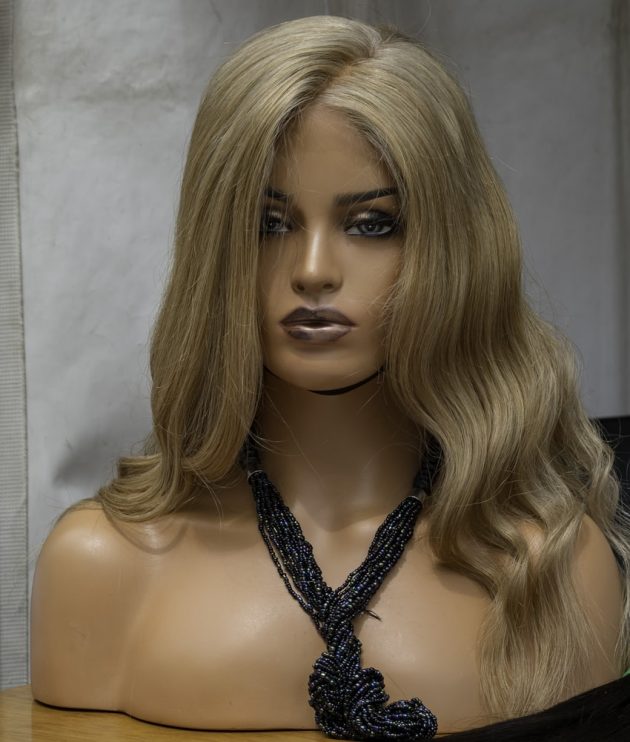 A headband will prevent bald spots and also eliminates headaches and tension. It can secure safely your beanies, scarves, and wigs in place. For wig beginner, it is a great & excellent protective style to offer convenient and quick hairstyles. Not required for glue or lace, just wear on your head freely and also go in seconds. It could be a lifesaver on your unexpected meetings, fitness days, and busy days. This could be optional and choose the wise one depending on your requirement.
Headband Wigs – Benefits
Find below the list of benefits offered by wearing the headband wig for your reference:
Professional Performance – Entertainers, musicians, and actors will always wear wigs for showcasing their looks depending on the portraying roles. This wig could be a key element for larger than life, projecting a dramatic, and Hollywood glamour effect.
Fun – In general, wig-wearing is another fun method to elegant your style. It is worth enjoying dress-up wigs, cosplay events, masquerade balls, costume parties, and Halloween. You can define your character by offering boundless opportunities.
Protection – Headband wig wearing is another health protection measure for your hair. It will never damage your hair regularly from heat treatments and harmful styling products. They can also save your budget by avoiding unwanted salon appointments.
Thinning Hair – Both women and men will experience hair loss for numerous reasons like medication, illness, hormonal changes, and genetics. Users will consider hair as a vital part of their overall look and appearance. Headband wigs can restore confidence and hide the thinning hair.
Convenience – You can save your tome from maintaining, styling, coloring, treating, curling, straightening, and blow-drying your hair. You can utilize the time in the day for other purposes just by wearing a headband wig.
Limitless Styles – Instantly, you can change your hair without utilizing a permanent commitment. Your wig should improve the natural hair or create a new bold look with a statement. It can also have total control from head to toe over your style.
Headband Wig Details
Find below of the list of headband wig details available across the online marketplace for your reference:
Special Features – It should restyle, dry, and bleach
Hair Texture – No Tangling, Minimal Shedding, Comb Easily, Soft, and Kinky Curly hair wigs. Some of them might be Kinky Straight hair wigs, Jerry Curly hair wigs, and Water Wave hair wigs.
Hair Color – Natural & Original Black Color
Hair Material –Without a chemical process, it showcases a 100% Human natural hair wig
Wigs Density – They should at least 150% utilization
Wigs Style – Headband Wig Style
Item Details – No-Sew & No Glue high-quality Fashion headband wig
Headband Wig Importance
The crowning glory of any headband hair wigs is its versatility. Find below the importance of wearing the headband wigs for your assistance:
Meaning Church Wear & Adding Style – Instead of preferring to wear the traditional Sunday hat, a few of them will choose to wear jewel or pattern headband. The headband hair wigs are easy and sophisticated to provide a standout style and add color. You can celebrate the unique beauty and your heritage.
Expressing Your Style – Most of the American & African women will prefer to wear headscarves and headbands only for simplicity and style. The pre-tied African or American headbands will be convenient to cover your hair and also look nice. However, the untied versions are shaped for attention-grabbing and unique methods.
Taking Part in the Ceremony – Even African immigrants will inspire the local culture for wearing tribal headbands or headscarves. They are utilized for various ceremonial events or weddings.
Avoid Styling during the Day – Many users will not prefer to hair during the day-time. The large headband wigs are the best method to maintain your coils within the check.
Hair Protection at Night – Women can utilize the satin or silk headscarves rather than the bonnet during night time. It should maintain their hairstyles safe and place from drying fabrics.