The days are getting longer and colder. Travel and social outings are becoming rarer. When you leave your home in the morning, being warm and comfortable often seems more urgent than looking stylish, considering how quickly the weather can change. Although it's normal for practicality and comfort to become priorities, the fall season still offers plenty of opportunities to express your love for fashion and style.
Is your wardrobe ready for fall? Here are four essential items to add to your shopping list.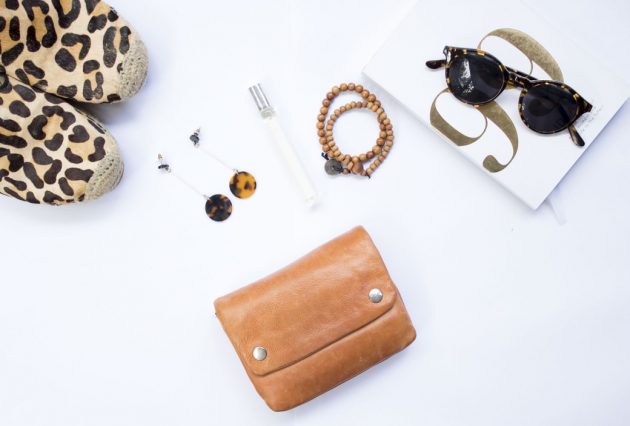 Ankle Boots 
Ankle boots are comfortable and elegant. Most importantly, they can complete any fall outfit perfectly because they're very versatile. You can confidently pair them with long or short skirts, jeans, elegant trousers, or dresses, with endless styling possibilities. They're perfect for both formal and casual outfits, which is very helpful if you have different types of personal and professional engagements throughout the day. With a polished appearance but as practical as traditional boots, ankle boots are the best footwear choice for the fall. For a sophisticated and elegant fall look, get a pair of black Suede ankle boots.
Cardigan
Cardigans are chic and comfy, and they're the perfect layering piece for cool weather. A long cardigan with a short skirt will lengthen your legs, making you look taller. Jeans and long skirts are best paired with short cardigans that emphasize your waist. Wool, fleece, or cotton are always good options when it comes to fabric. Knitted cardigans are especially comfy. If you think your wardrobe is missing a chic and lovely cardigan, get one in a fall color such as beige, brown, dark red, pale yellow. Any shade of red, orange, and yellow is a perfect choice. Why fall colors? Because they express warmth and coziness, so your cardigan will seem extra comfy. Plus, if you tend to wear neutral colors often, your cardigan will be the pop of bold color that makes your outfit stand out.
Colorful Scarf 
Scarves are the ideal accessories for the fall season. They're an iconic fashion item that can complement an outfit, making it look more original. With their colors and patterns, scarves create visual interest. And the comfy fabrics ensure that scarves are also practical fall accessories. The range of colors and designs is impressive. From maxi scarves in bright and bold colors to blanket-style knitted scarves, you have plenty of options to consider. Another element that makes scarves such essential pieces for your wardrobe is their versatility: you can wear them in many different ways.
Faux Leather Leggings 
Paired with a silky shirt and a long cardigan or a short dress, faux leather leggings can help you look extra stylish. Many women consider leggings one of their favorite pieces of clothing for the fall season because they're perfect for cold weather, comfortable, and versatile. Although lycra and cotton are the most common fabrics for leggings, faux leather is a much more interesting choice. Your faux leather leggings can be the central element of a stylish everyday look.
Add these items to your shopping list to create the perfect fall wardrobe.