There is no doubt that men dominate the world of wristwatches. There are more wristwatches brands for men than women. The men's wristwatch market picked in the early 1900s, and since then, most of the companies have focused on making men's watches. Even advertisements have been predominantly about men's watches. Women's watch market has been sidelined for years, and the companies that manufactured women's watches came up with the downsized versions of men's watches.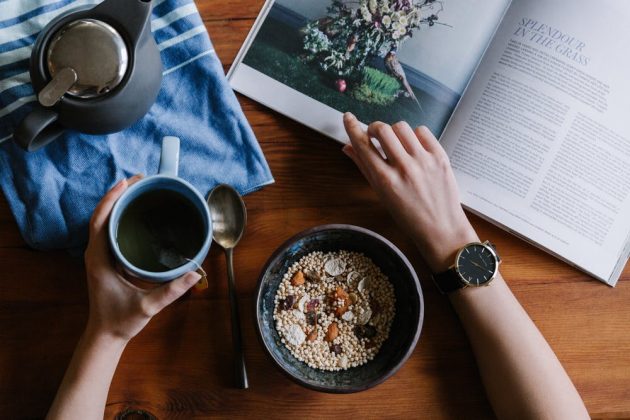 It wasn't until recently when companies started producing designer watches for women. The industry is evolving slowly, and the bias has changed somewhat. More women wristwatch designers have come forth, and they are creating masterpieces. It's now easy to find female-centric and intuitive wristwatch luxury brands that speak to women and showcase what women want like these luxury brands from Lola Rose Cube Collection.
Dealing with Complicated Women
The tastes and preferences or modern are also evolving. We now have a breed of women who, just like men, have a taste for complicated mechanical watches. As women become more complicated, designers will do anything to match up to the standards of these women. They are producing luxury wristwatches that will satisfy women who are fascinated by complications and appearance.
What to Look Out for When Buying Designer Watches for Women
There are many things to consider when buying designer watches for women. Many people will buy a wristwatch because it's a well-known brand, but that shouldn't be the case. Women have complicated tastes, and they will consider many things before settling on a particular brand. But here are the main features that you should look out for when buying women's wristwatches.
Style of the Watch
Women's wristwatches come in many styles, and you should pay close attention to the style of the watch before you can buy it. Some designers' watches have the classic round shape, while others have the square shape that's considered more masculine. We also have wristwatches with extraordinary shapes. These watches easily make a statement due to their eye-catching lines. The types of designer watches for women in the market today can vary from casual watches to more functional sports masterpieces. There are different wristwatch styles designed to suit different personalities.
Wrist Size
Choosing the correct wrist size for your designer watch is critical. This is because women's wrist sizes vary significantly. Most of the women have a wrist circumference ranging from 5-7 inches. On the other hand, many designer watches for women have a wrist circumference of between 22-34 mm. When buying a designer wristwatch, you should be clear on whether you want to treat it as an accessory item, flashy jewelry, wristwatch for particular or daily use. Individuals seeking to make a statement can go for wristwatches with a larger dial. If your wristwatch is for everyday use, you can choose a watch that fits snuggly on your hand.
Choose the Appropriate Movement
All watches belong to a particular movement, which is described as the heart of a watch. You can choose between the three movements that include the quartz, mechanical, or automatic movement. If you are looking for a sophisticated wristwatch with a traditional appeal, you should go for the mechanical movement. However, if you are looking for a practical and reliable wristwatch, then you should consider the quartz movement.
Choose an Appropriate Color
Unlike most men, women know the power of colour. The colour of your wristwatch is critical for the wearer. For instance, a white wristwatch may look better on a woman with fair skin complexion while a black wristwatch often looks better on darker coloured skin. Wristwatches with a neutral tone such as beige or silver can look good on a variety of skin tones.
Choosing Between a Strap and a Bracelet
There are a variety of bracelets used to make women's designer watches ranging from a single band or a linked band, as it is the case with bracelets made of gold and platinum. We also have women's designer watches with straps, usually leather.